Prince Charles Reportedly Looked Sad While Visiting Prince Philip in the Hospital
Prince Charles recently visited Prince Philip who is currently in the hospital. The elder prince had reportedly been feeling poorly and he was admitted to the hospital where he has remained out of an "abundance of caution."
Due to COVID-19 restrictions, the prince can not have as many visitors as he may have been able to have in the past. However, Prince Charles, who has recovered from the virus and received a vaccine, safely visited his father recently.
Now, reports are saying that Prince Charles looked very sad after the visit.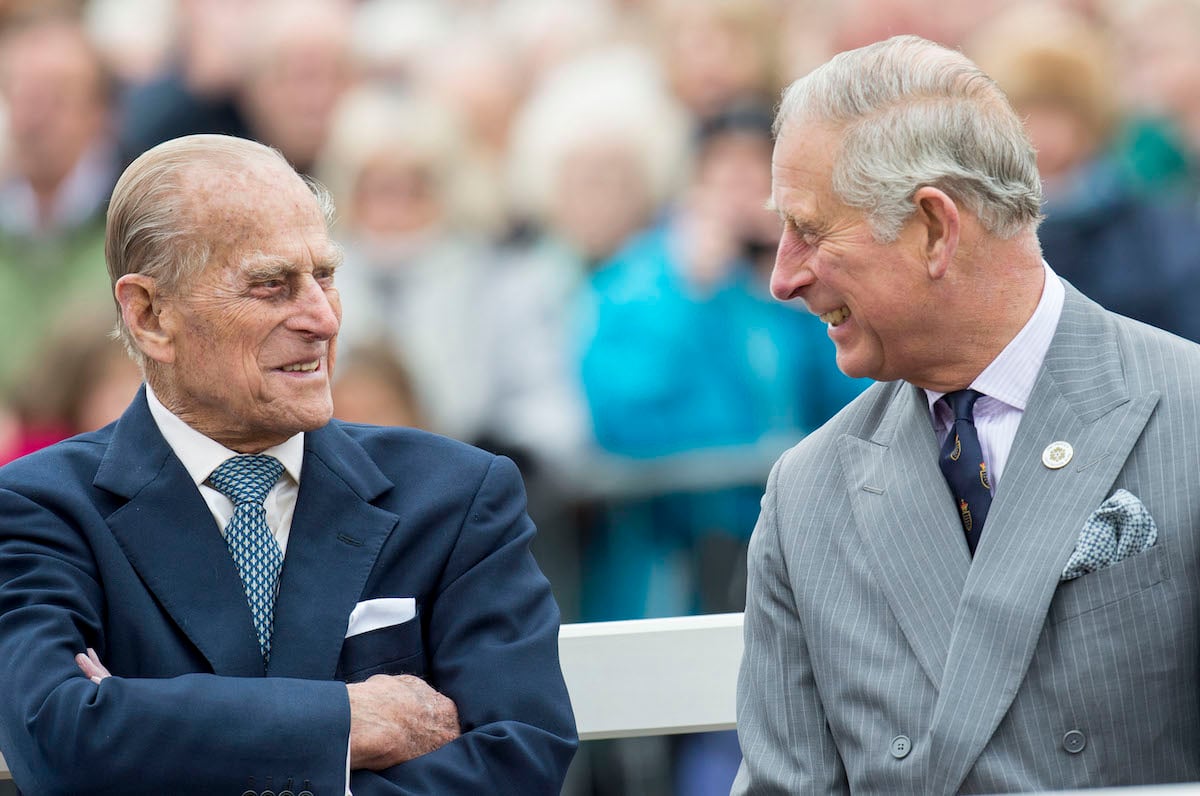 Prince Charles' relationship with Prince Philip is complicated
Prince Philip has always been a devoted father to his four children, Prince Charles, Princess Anne, Prince Andrew, and Prince Edward. However, his relationship with his eldest son has always been a bit strained.
Growing up, Prince Philip had a very difficult childhood, which helped give him a tough demeanor, that was only fortified by his time in the Navy. He was also extremely active and adored sports. However, Prince Charles was more sensitive and performed theatre and art.
"Prince Philip is bluff, outspoken, hearty, tough and something of a bully," royal expert,  Penny Junor explained in Tim Clayton's book, Diana: Story of a Princess. "He has no patience with his eldest son's soul-searching. Sensitivity is not one of the qualities he expects in a man, and although he undoubtedly has great affection for Prince Charles, he has spent a lifetime criticizing him and quietly undermining his self-esteem."
The Duke of Edinburgh explained the differences between himself and his son in 2004. "Charles is a romantic — and I'm a pragmatist," he told The Daily Telegraph. "That means we do see things differently. And because I don't see things as a romantic would, I'm unfeeling."
Prince Philip hospital update
Though he's received his COVID-19 vaccine shot in full, the 99-year-old Prince was admitted to King Edward VII Hospital in London on February 16 after "feeling unwell."
The prince has remained in the hospital for rest and observation. However, a spokesperson for Buckingham Place explained, "The doctor is acting with an abundance of caution. The Duke remains in good spirits."
Prince William recently gave an update on his grandfather. "He's okay," the future king said during a visit to the Norfolk vaccine center. "They're keeping an eye on him."
RELATED: Prince Philip Once Explained Why He and Prince Charles Have Always Struggled to Get Along
Prince Charles looked sad while visiting Prince Philip in the hospital
On Saturday, Feb. 20, Prince Charles visited his father in the hospital where he entered using the rear entrance. According to Hollywood Life, while visiting his 99-year-old father, the Prince of Wales had a forlorn expression and even looked tearful afterward.
Prince Charles has not made a statement to the press about his visit, but according to Buckingham Palace, there is no cause for alarm about the duke's wellbeing. It looks like Prince Charles was determined to see his elderly father who hasn't seen since before Christmas due to COVID-19 restrictions.
Prince Philip will turn 100 on June 10, 2021. Pending the state of the pandemic and the duke's health, the royals certainly have something special planned for him.