Is Prince Edward Siding With Prince Harry and Meghan Markle in the Royal Family Drama?
Prince Harry and Meghan, Duchess of Sussex, have been making waves since their shocking exit from the British royal family in 2020. The pair announced that they would be resigning as senior working royals in the British royal family. From there, they have stepped away from royal life, moved to Meghan's home state of California, and launched their own platform, Archewell Foundation.
Though the Sussexes remained out of the spotlight for nearly a year, in March 2021, they sat down with Oprah Winfrey to reveal why they stepped away from British royal life. Meghan and Prince Harry explained the lack of support they say they received from the royal family amid the onslaught of negative, racist, and sexist press aimed toward Meghan.
The pair spoke out about the toll it took on their mental health and they were even candid about some racist statements that an unnamed member of the royal family reportedly said. Now, Prince Harry's uncle, Prince Edward, is revealing how he's feeling about all of the drama.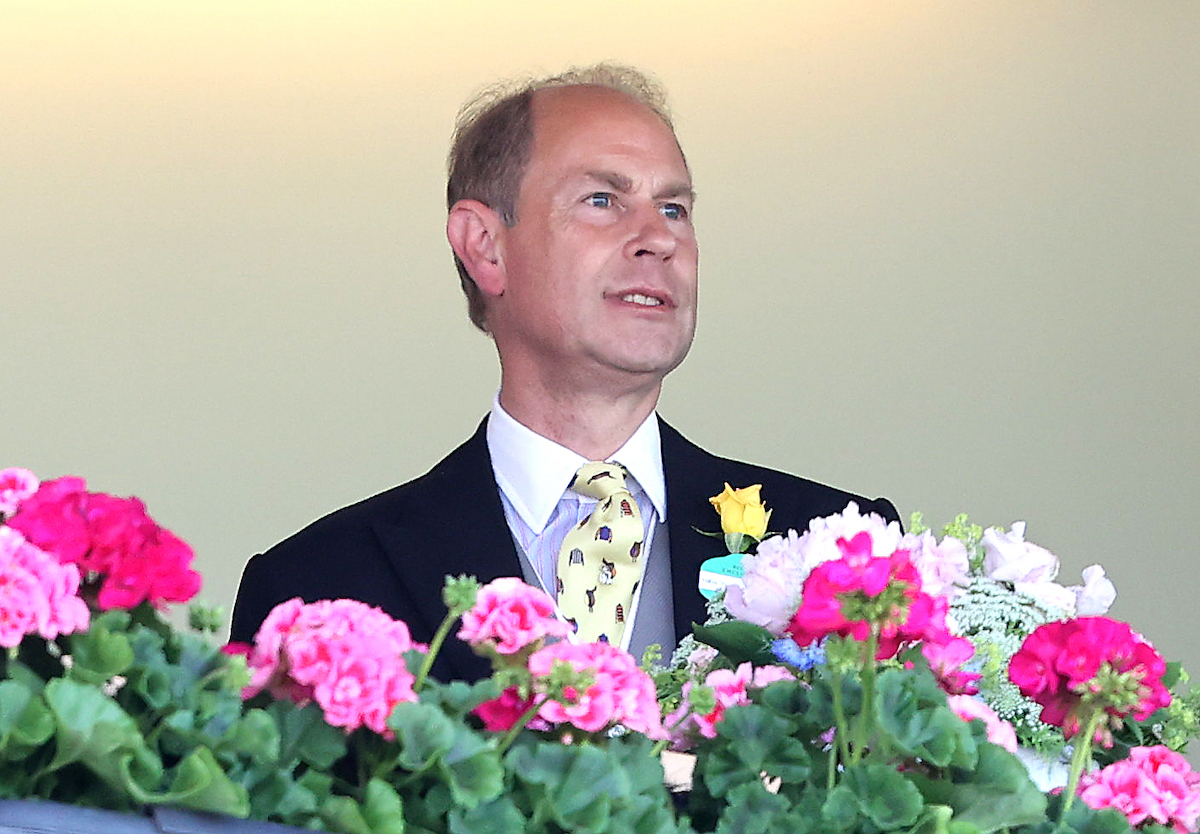 Meghan Markle and Prince Harry are close to Prince Edward and Sophie, Countess of Wessex
With the increasingly strained relationship between Prince Harry and Prince William, the brothers and their wives did not hang out much. Instead, the Sussexes became close with Prince Edward and his wife, Sophie Countess of Wessex.
"According to sources, the Queen has earmarked Sophie as a royal mentor for Meghan,"  royal expert Katie Nicholl told Express in April 2019,  The two spent time together at Royal Ascot last year and are understood to get along well. The pair share similar backgrounds, as Sophie, like Meghan, gave up a successful career (in PR) to marry into the Royal Family, so is in a position to help Meghan."
During the Sussexes' final royal engagement in March 2020, they conversed with the Wessexes more than anyone else in the royal family.
Prince Edward revealed where he stands on Prince Harry and Meghan Markle's drama with the royal family
Amid the Oprah interview and Prince Harry's Apple TV+ series The Me You Don't See, where he spoke about the trauma he endured from growing up in the royal fold, people were unsure how the Sussexes and the Wessexes' relationship was fairing. However, amid the birth of Prince Harry and Meghan's baby daughter Lilibeth Diana, Prince Edward is getting candid about where things stand with his nephew and niece.
"It's difficult for everyone but that's families for you," Prince Edward told CNN. "We wish them the very best of luck. It's a really hard decision." Of course, you know. I mean it's . . . there are all sorts of issues and circumstances there. We've all been there. I stay way out of it. It's much the safest place to be. We've all had that same spotlight shone on our lives. We've been subjected to massive intrusion and all the rest of it. We all deal with it in different ways."
It appears that Prince Edward understands Megxit and why speaking up was the best choice for Prince Harry and Meghan.
Prince Edward and Sophie, Countess of Wessex have taken on more royal responsibilities
With Meghan and Prince Harry's new home base in California and their focus toward their own ventures, Prince Edward and Sophie have taken on a lot more responsibility.
Over the course of the past year, we've seen the royal couple a lot more attending formal events and appearing on virtual platforms. Since they are seasoned when it comes to the royal family, it looks like they may be a better fit anyway.