The Real Reason Queen Elizabeth Wants Prince Edward and Sophie to Become the Duke and Duchess of Edinburgh
Despite the royal title tradition that the sons of a monarch earn dukedoms upon marriage or majority, Queen Elizabeth's youngest son, Prince Edward is not a duke — at least not yet. According to reports, Queen Elizabeth held off on naming her son a duke when he married Sophie Rhys-Jones in 1999 for a very specific reason. And, instead, the queen named her son the Earl of Wessex, making Sophie the Countess of Wessex.
Rumor has it, the reason she didn't make Prince Edward a duke was because she hopes he can one day take over her husband, Prince Philip's royal title, the Duke of Edinburgh — which is fitting now that Prince Edward has taken over many of his father's royal responsibilities since he retired in 2017. But, his duties aren't the only reason why she wants Prince Edward and Sophie, Countess of Wessex to become the Duke and Duchess of Edinburgh.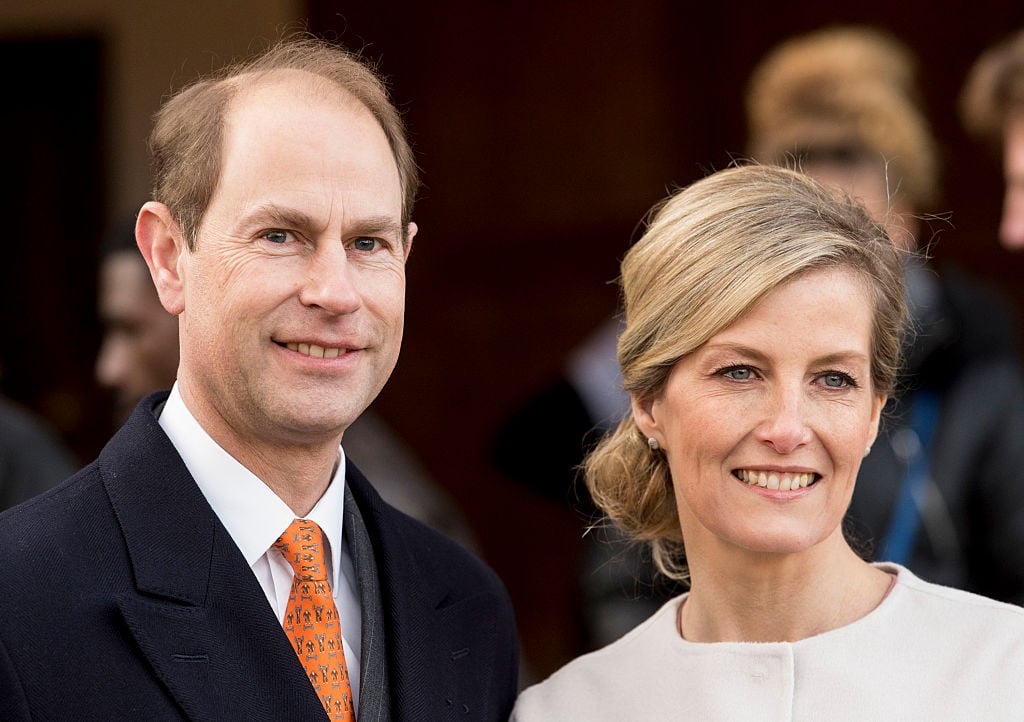 Will Prince Edward and Sophie become the Duke and Duchess of Edinburgh?

If Prince Philip dies before Queen Elizabeth, she will likely pass on his title to Prince Edward, which would automatically make Sophie the Duchess of Edinburgh. However, should she pass before her husband, it is up to the future king, Prince Charles (Prince Edward's eldest brother) to make the decision. Some reports claim that the queen's hope is for them to receive the dukedom, which Prince Charles will likely honor. After all, he respects his mother's wishes.

Why are the Duke and Duchess of Edinburgh titles so special?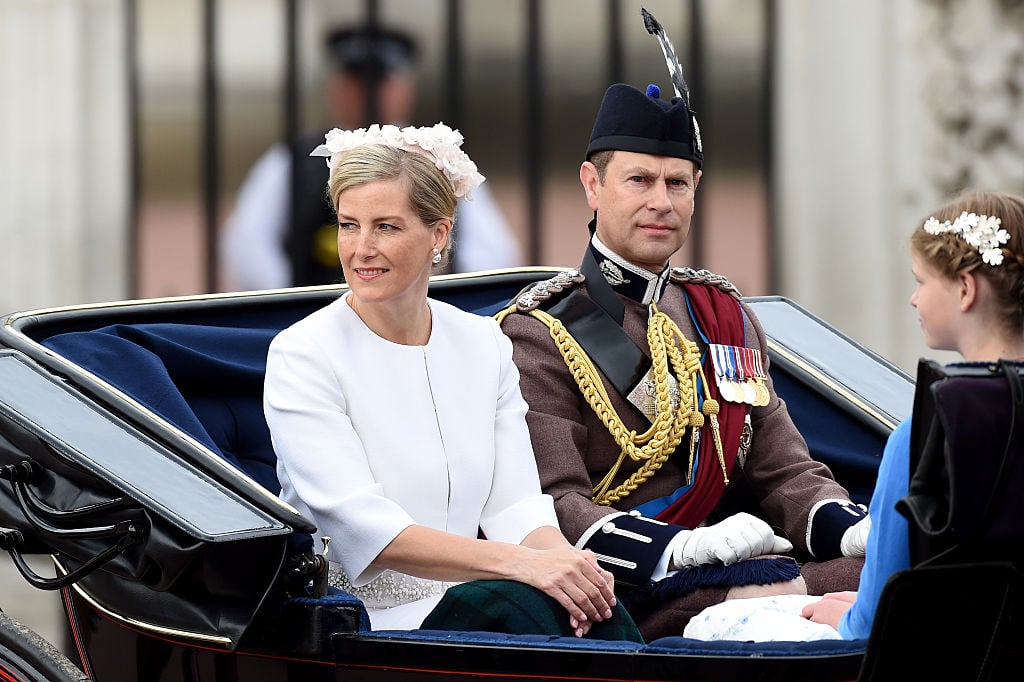 What's the big deal with the Duke and Duchess of Edinburgh title? It would not only honor Prince Philip but also Queen Elizabeth as she was once the Duchess of Edinburgh before ascending the throne. Queen Elizabeth and Prince Philip are reportedly very close with their son and daughter-in-law, making them the perfect fit for Prince Philip and the queen's former royal title.

According to some reports, Prince Edward is Her Majesty and the Duke of Edinburgh's favorite child. And, Sophie, Countess of Wessex is their favorite daughter-in-law, which could be why she is eyeing her husband's title (and her former title) for the couple. "Edward has molded into a quiet and efficient figure who does not seek attention or acquire headlines," a source told Express. "He and Sophie are liked for being dutiful and uncomplaining," they added.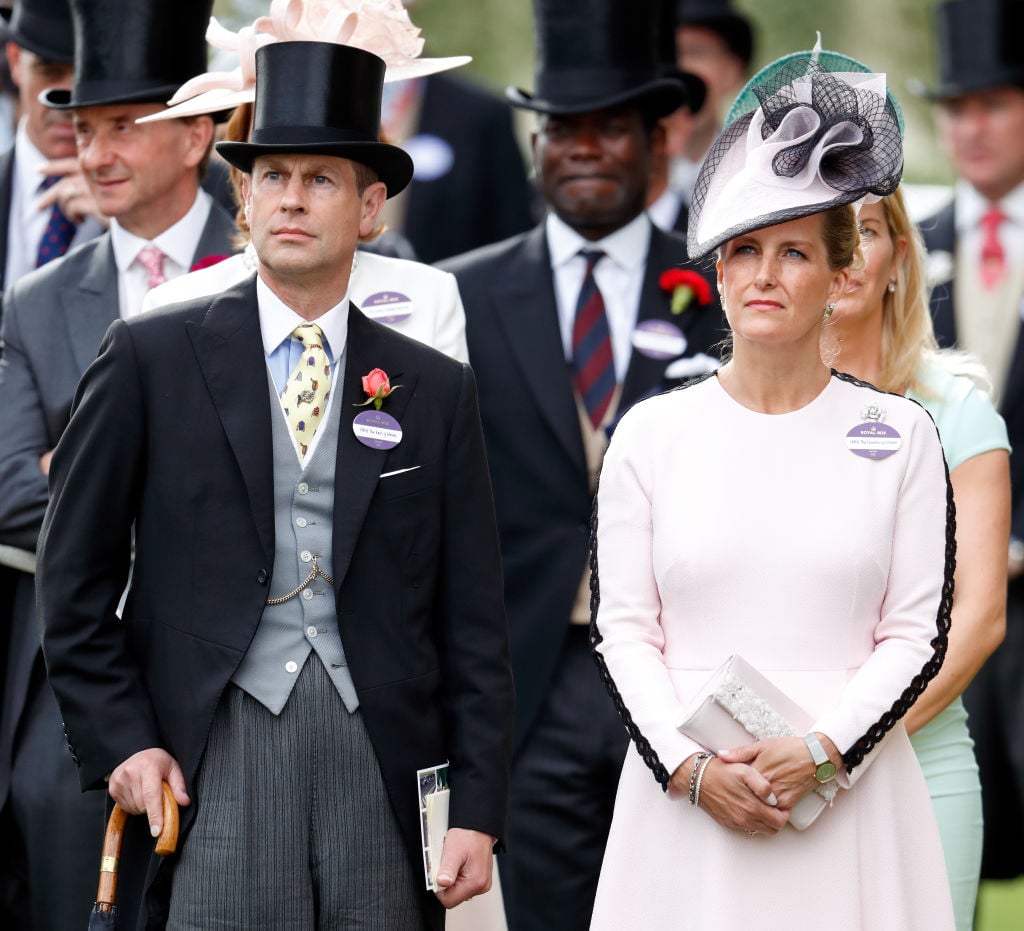 The queen and Sophie share many similar interests and Her Majesty even considers Sophie her closest confidant. "She is trusted and relied on by the Queen in a way I couldn't say applied to the Duchess of Cambridge or the Duchess of Cornwall," a royal aide revealed to Daily Mail. "She is like another daughter to Her Majesty, they are that close." In addition to earning the queen's trust, Sophie is also her go-to person for emotional support. "She talks to Sophie in the way she used to talk to Princess Margaret. Sophie has filled a terrible gap in the queen's life that was left when her sister and Queen Mother died in 2002."

What do the queen and Sophie, Countess of Wessex talk about? The two reportedly share an interest in history. "Sophie loves listening to the Queen talk about great historical events, and the pair are sometimes gone for hours, pouring over ancient documents in the Royal Archives, which are kept at Windsor Castle," Daily Mail's source explains.

Check out Showbiz Cheat Sheet on Facebook!