What Does Prince George's Bedroom Look Like?
At some point in the future, Prince George will be the King of England, but for now, Duchess Kate Middleton and Prince William's eldest child is content to play with his siblings and wave shyly to the press when he's out and about with his parents. When he's not at home or traveling the world on royal adventures, Prince George attends school and participates in extracurriculars at Thomas's Battersea — a private Christian school that cost, $24,000 a year. It has been called, "the best English education money can buy."
However, though his royal life is quite plush, Prince George's parents have been determined to make things as whimsical and kid-friendly as possible at their home in Kensington Palace. So what are the insider details on Prince George's bedroom decor?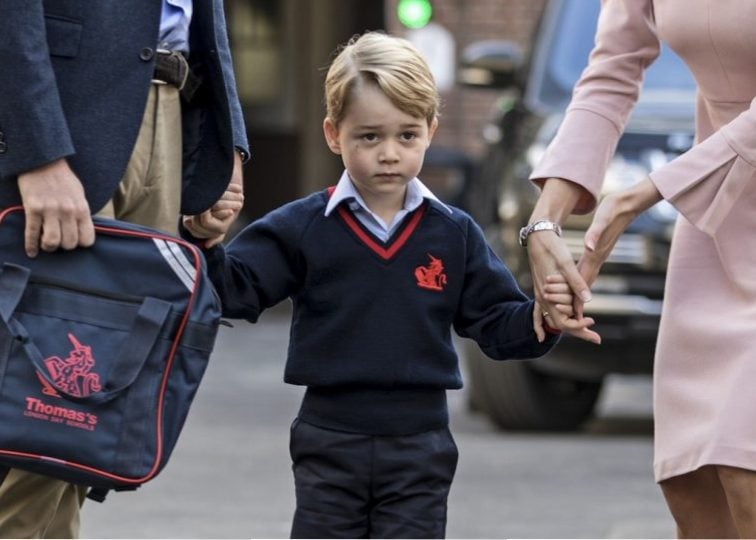 What does Prince George's bedroom look like?
Like his little sister, Prince Charlotte, Prince George's bedroom has IKEA furniture all over it. Since he's obsessed with dinosaurs, police cars, and fire trucks, we can assume that those toys and themes are splashed all across the tiny prince's bedroom. In 2018, during a visit to the National Museum of Architecture and Design in Stockholm, Duchess Kate Middleton told Marcus Engman —IKEA's Head of Design that she and Prince William chose IKEA to decorate their children's bedrooms.
Engman was thrilled by the news saying, "I'm proud that we can suit everybody. That's what we want IKEA to be – for the many people of the world, both royalty and ordinary people."
Why did Kate Middleton decorate Prince George's room with IKEA furniture?
Since the Duke and Duchess of Cambridge can buy whatever their hearts' desire, many people were shocked that they chose IKEA furniture for their kids' rooms. However, since Prince George and Princess Charlotte are both extremely active and in the perfect stage for exploration, the duke and duchess chose to be practical and economical versus being plush and lavish.
IKEA offers a massive selection of children's furniture at extremely affordable prices which means the kids can be as playful and active as they want and even if something gets broken –it won't be a massive financial loss. A royal insider told US Weekly, "While [Kate Middleton and Prince William] feel it's important to make them aware of their backgrounds, it's also vital for both George and Charlotte to have as much normalcy in their lives as possible."
Does Prince George have more than one room?
Prince George has more than one room in his family's 20- room apartment. Aside from his bedroom, he also shares a playroom with his siblings. Don't expect electronics to be in the royal kiddos play area. Prince William and Duchess Kate Middleton have been careful about keeping their children unplugged.
An insider explained to US Weekly, "As two people who grew up without gadgets for entertainment themselves, William and Kate are firm believers in toys, outdoor play and encouraging an active imagination. They're very much a normal family."
Check out The Cheat Sheet on Facebook