Prince George Has Picked up an Odd, but Healthy Food Habit From Camilla Parker Bowles
Prince George isn't like most seven-year-olds. As the third person in line to the throne, he is already preparing for his life as a senior royal. Like other kids his age, he does get to spend time at his Grandma and Grandpa's house. And, a new report claims George has picked up an odd, but healthy food habit from Camilla Parker Bowles.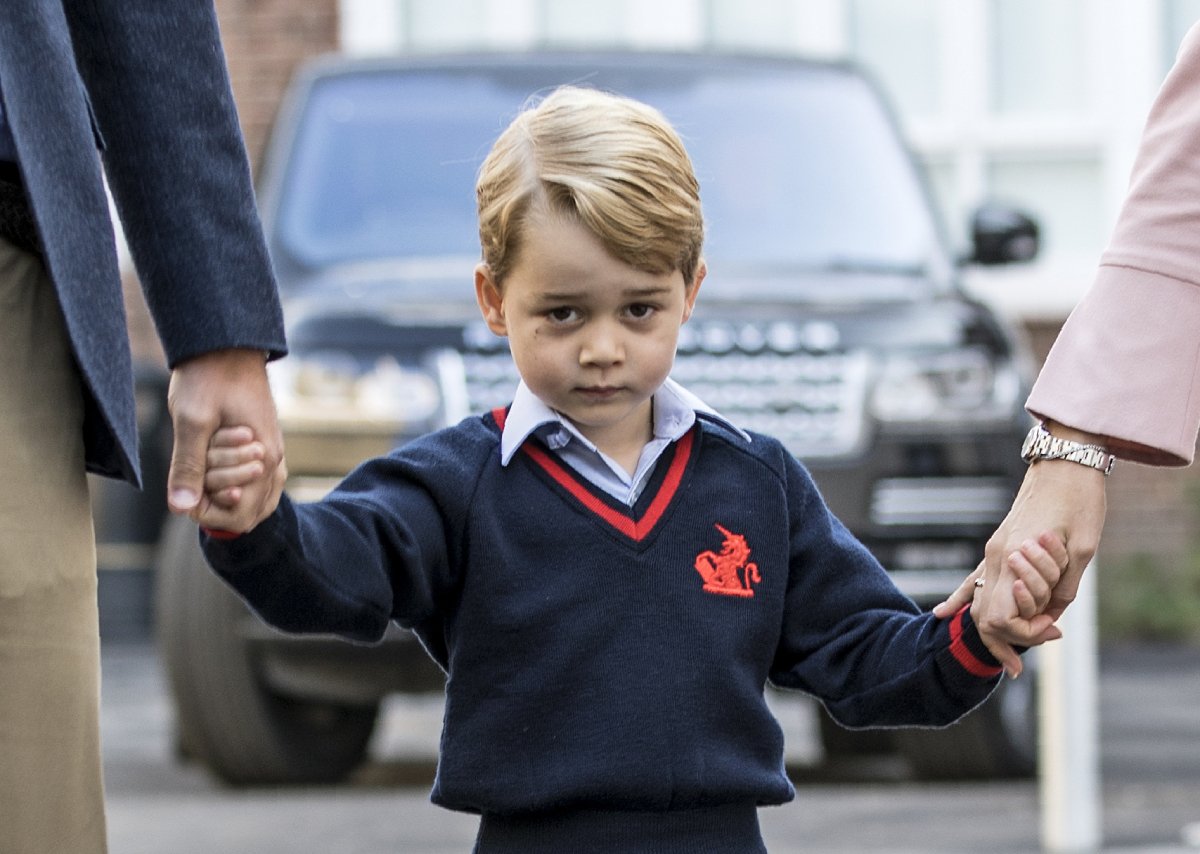 Does Prince George call Camilla Parker Bowles 'grandma'?
As a senior working member of the royal family, Camilla, Duchess of Cornwall is always addressed formally in public. But, her grandchildren have a special name for her when they are spending time in private.
According to Good Housekeeping, Camilla already had five grandchildren via her first marriage to Andrew Parker Bowles before the young Cambridges arrived. Shortly after Kate, Duchess of Cambridge gave birth to Prince George in 2013, Camilla revealed the name her grandkids called her.
"My own grandchildren call me GaGa," Camilla told the Daily Mail. "I don't know if it's because they think I am! It is funny but is still very sweet."
It's not clear what name Prince George, Princess Charlotte, 5, and Prince Louis, 2, have adopted for Camilla. But, it does appear that the Duke of Cambridge's children have a close relationship with Prince Charles' second wife.
Camilla throws a massive party for her grandchildren every year
In the book The Duchess: Camilla Parker Bowles and the Love Affair that Rocked the Crown, author Penny Junor revealed that the Duchess of Cornwall throws a massive party for her grandchildren and her friends' grandkids every June.
"In 2016 there were about 90 children tucking into sandwiches, cakes, and jellies and roaring around the garden at Clarence House, having tugs of war and watching spellbound as magicians did tricks and entertainers made them laugh," Junor wrote.
As for Prince George's relationship with his great-grandmother, Queen Elizabeth, Kate revealed in the documentary Our Queen at Ninety that her oldest son calls Her Majesty "Gan-Gan." She added that the queen always leaves a little gift for her great-grandchildren in their room when they visit her at Buckingham Palace. The Duchess of Cambridge noted that the gifts show the queen's love for her family.
Prince George has picked up the odd, but healthy food habit of eating raw peas
According to Hello! Magazine, Charles and Camilla enjoy eating fresh,organic produce from their garden at Highgrove House in Gloucestershire. The duchess says that she's already passed down some of her unusual food habits to George and Charlotte, including her love for an unusual snack. During a visit to a school in Slough, England, Camilla revealed what it was.
"I tell you what I really like – eating peas straight from the garden. If you take them straight from the pod they are delicious and really sweet," Camilla said. "I take all my grandchildren down to the garden and they spend hours and hours eating peas."
Camilla also revealed that she always keeps ketchup in the house because Prince George and the rest of her grandchildren are "rather addicted."