Will Prince George Become the Next Duke of Edinburgh Following Prince Philip's Death?
News broke on April 9, 2021, that Britain's Prince Philip had died at the age of 99. A statement from Buckingham Palace read: "It is with deep sorrow that Her Majesty the Queen announces the death of her beloved husband, His Royal Highness The Prince Philip, Duke of Edinburgh. His Royal Highness passed away peacefully this morning at Windsor Castle. The Royal Family join with people around the world in mourning his loss."
One question that has come up following his death is: Who will inherit his Duke of Edinburgh title? Many royal fans have wondered if it will go to Prince William and Catherine, Duchess of Cambridge's eldest son Prince George next.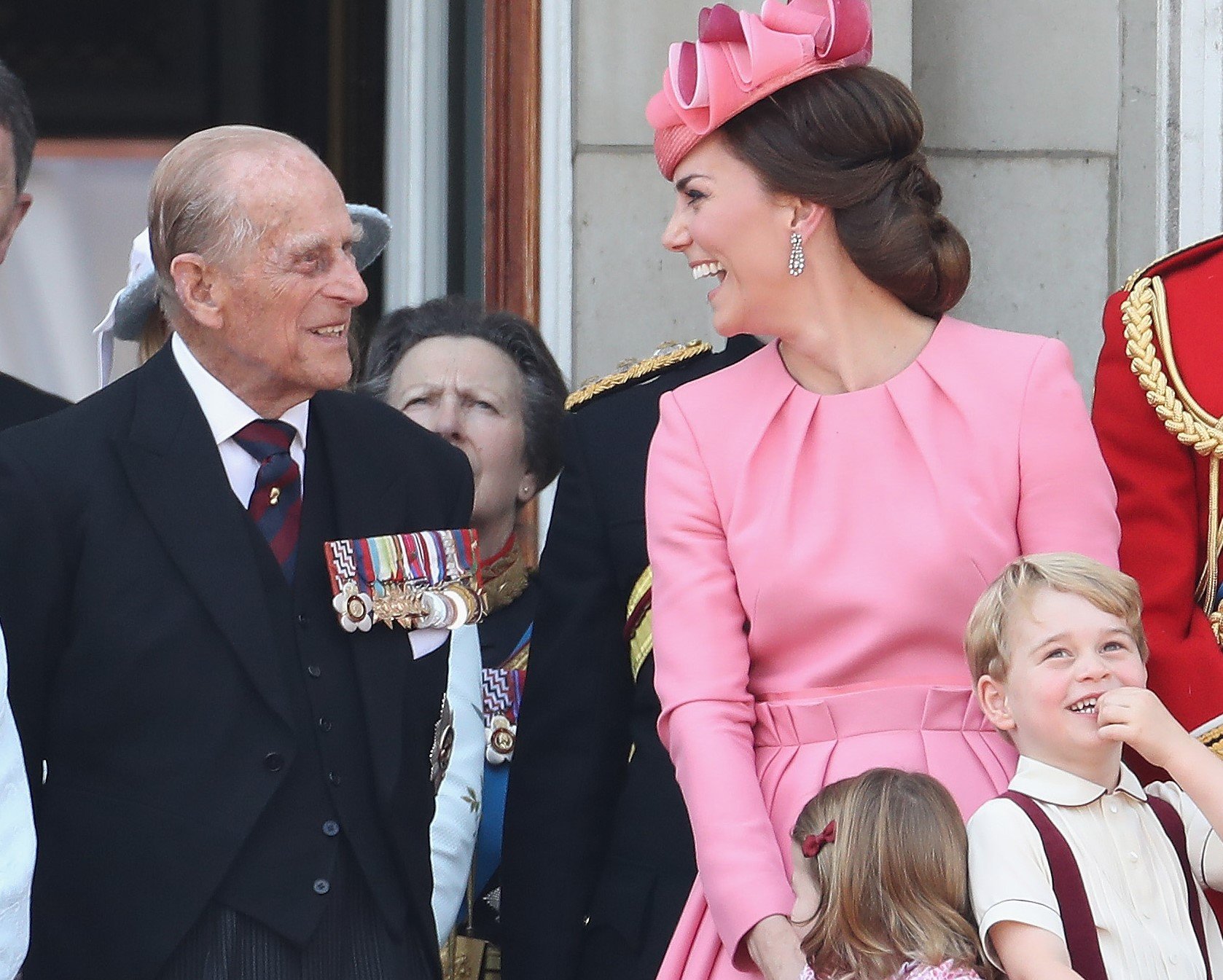 Who held the title before Prince Philip?
When Philip married then-Princess Elizabeth on Nov. 20, 1947, he received the Duke of Edinburgh peerage from his father-in-law King George VI. But he wasn't the first person to have the title.
It was created in 1726 for George I's grandson Prince Frederick. Philip's great-great-uncle Prince Alfred Ernest Albert, fourth child and second son of Queen Victoria and Prince Albert, was also a Duke of Edinburgh in the peerage of the United Kingdom.
Philip was the sixth person ever to hold the title.
Who will be the next Duke of Edinburgh?
So will Prince George become the seventh person to get the Duke of Edinburgh title?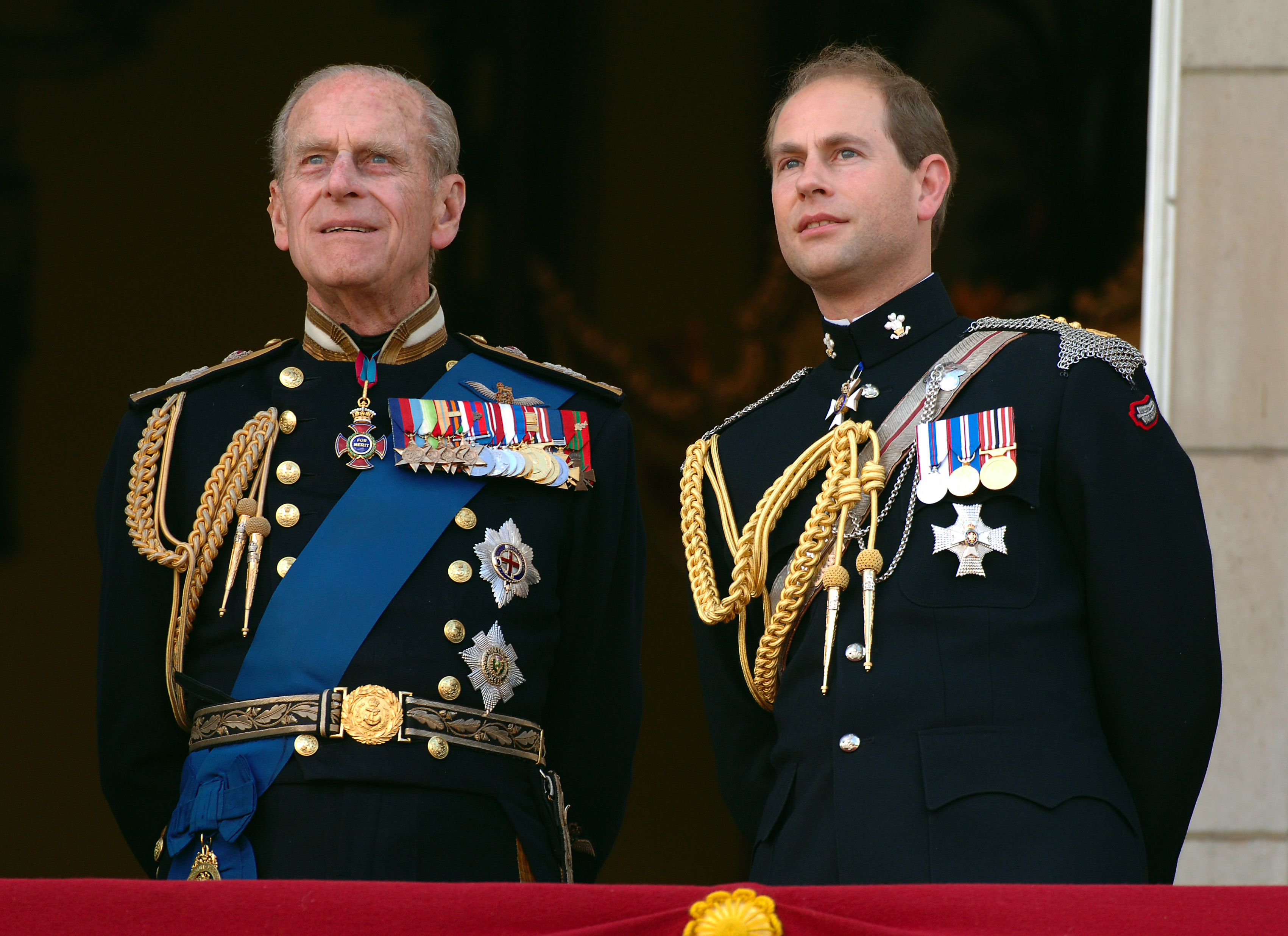 According to multiple reports, the title is actually going to Queen Elizabeth II and Prince Philip's youngest son Prince Edward. However, he won't inherit it just yet.
Currently, Edward doesn't have a dukedom like his brothers. He was set to become the next Duke of Cambridge when he married Sophie Rhys-Jones in 1999, however, he declined that title and instead requested Earl of Wessex after the character Lord Wessex from the film Shakespeare In Love. Queen Elizabeth granted his request. His bride, Sophie, then received the countess title to go with her husband's peerage.
WalesOnline noted that per the Letters Patent the duke's eldest son inherits the Duke of Edinburgh title, however, on Charles' accession the title "will merge with the crown and can be regranted anew to Edward. The queen, Philip, and Charles had agreed that Edward would become the Duke of Edinburgh in due course, but that he would only inherit the title following the death of both [his mother and father]."
Not only has Edward taken on a number of Philip's duties since the duke retired in 2017, he is also a trustee as well as chairman of The Duke of Edinburgh's International Award.
Prince George's future titles
Although Prince George will not inherit his great grandfather's title he will become a duke one day.
Today, the young prince is His Royal Highness Prince George of Cambridge but he'll have a few title changes throughout his life. The bulk of those changes will occur once his father becomes king. When William ascends the throne, George is expected to receive the regal Prince of Wales title. At that time he will likely become the Duke of Cornwall as well because that title, along with the Prince of Wales, belongs to the male heir apparent to the British throne.
George won't ever inherit his father's Duke of Cambridge title though because that will merge with the crown. If Prince George gets married before Prince William takes the throne, then he will be granted another dukedom.