Prince George, Princess Charlotte and Other Tiny Royals With a Sizable Net Worth
Most children in the world learn how to save their pocket money for a desired toy or candy. There are some children, like Prince George and Princess Charlotte, who, when they come of age, will be able to buy their own mansions without dipping too far into their own savings.
Even before they hit double-digit ages, the British royal children have an extremely high net worth that either comes from family connections or their individual work. Even their actors on shows like The Crown have pretty high net worths.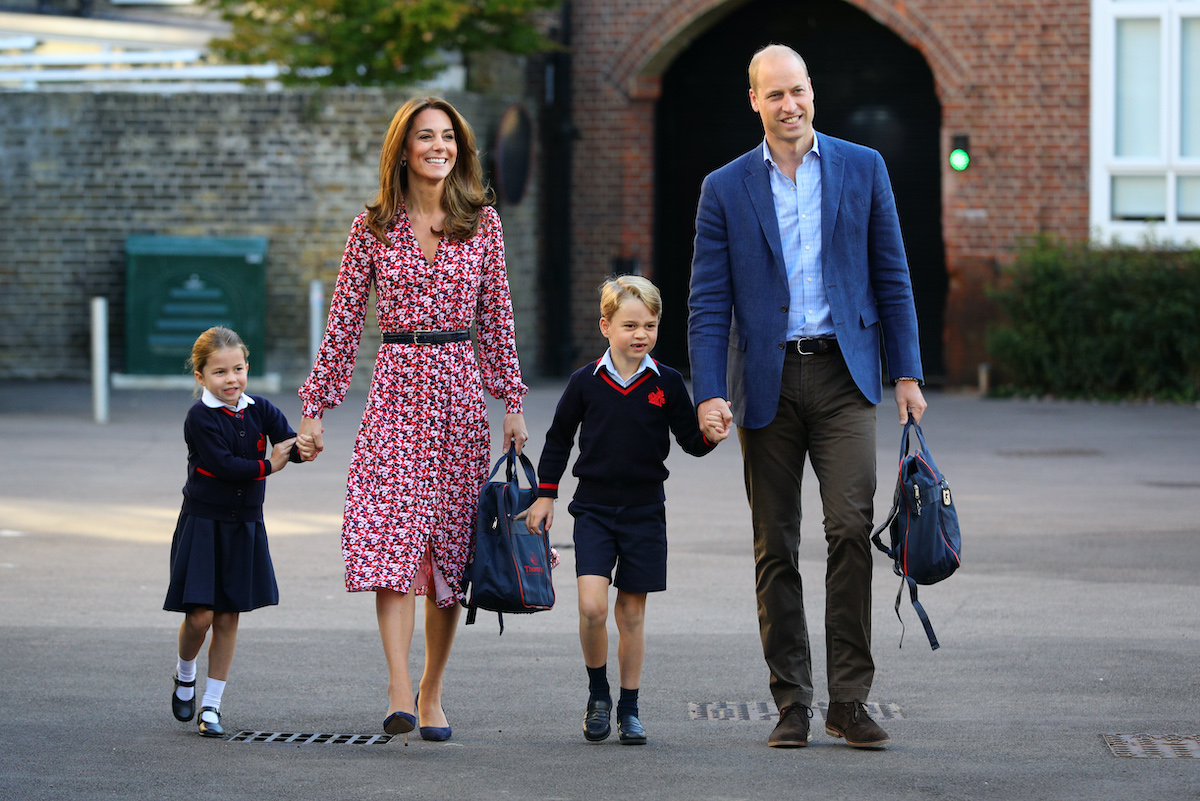 Prince George, Princess Charlotte, and Prince Louis of Cambridge
According to Electric Ride On Cars, Princess Charlotte of Cambridge outranks her siblings in her net worth. The royal lady is worth over $5 billion, partially due to fashion trends she set that allowed her to build her worth. Being part of the British royal family is a big boost to the member's net worth.
While his younger sister takes the highest net worth spot, Prince George comes in a close second. His future inheritance from the British royal family totals a huge $3 billion. Only two billion less than his little sister.
The youngest child of Prince William, Duke of Cambridge, Prince Louis comes in fourth of the richest children in the world. His future inheritance totals one billion dollars, even at only three years old. The second son of Prince William comes in four billion less than his elder sister, the richest of all the royal children.
Archie Harrison Mountbatten-Windsor and Lilibet Diana Mountbatten- Windsor
The two beautiful children born into the royal line from the marriage of Prince Harry and Megan Markle both have a decent-sized net worth. Archie is estimated by Slice to be worth about $25- $40 million.
The recent birth of his sister Lilibet could mean the siblings' net worth is evenly split, but little information is available about the 3-month-old's net worth. Since their departure from the Royal family, details about the children's lives are kept as secret as possible.
High net worths aren't just for the royal children
Daughter of Beyoncé and Jay-Z, Blue Ivy Carter is set to inherit $1 billion. Her own career is blooming as she becomes a great singer just like her parents. The young girl has already won a Grammy and BET award for her work.
Suri Cruise is not a little kid anymore, the teen's net worth that she will inherit from her parents, Tom Cruise and Katie Holmes, will reach an estimated $800 million.
Taimur Ali Khan Pataudi is the third child of Baliwood actor Saif Ali Khan and the son of actor Kareena Kapoor Kahn. Taimur's elder brother is set to follow in their parent's footsteps and become a great actor. The toddler's net worth totals $100 million.