Prince George and Princess Charlotte Share This 1 Adorable Hobby
Prince George and Princess Charlotte are the two oldest children of Prince William and Kate Middleton. And right now, they're the only two royal little ones old enough to take up hobbies of their own (Louis is still a bit too young, and Meghan and Harry haven't yet had their first child.) Although it might not seem like brother and sister would have much in common, they actually share one adorable hobby.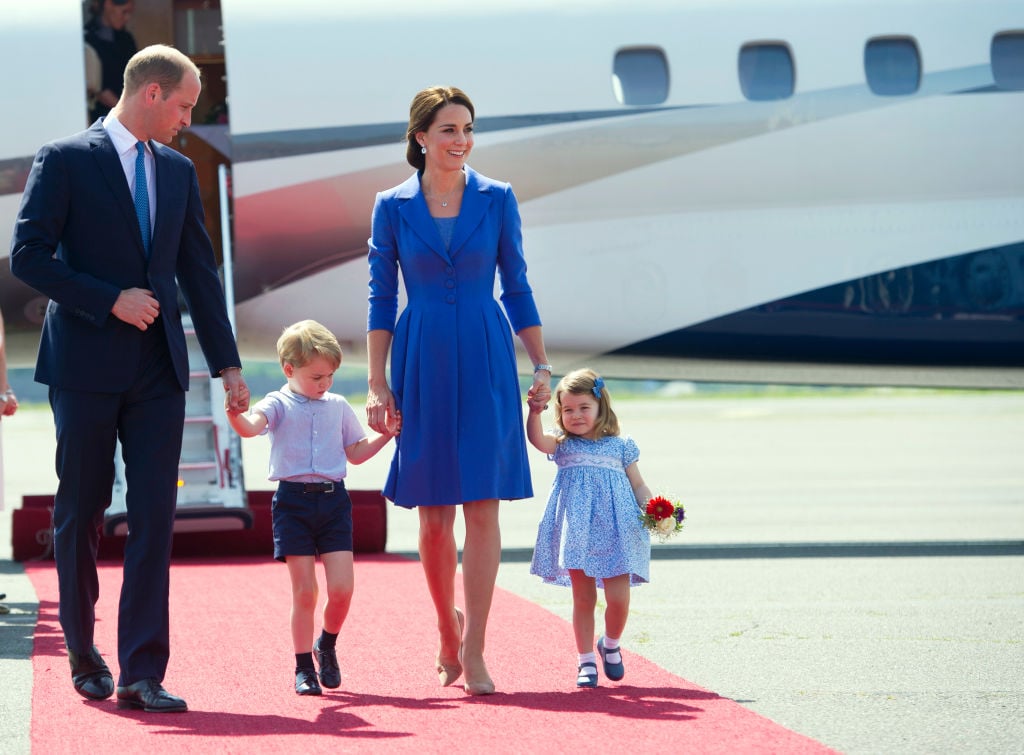 George attends Thomas's Battersea school, where he takes ballet lessons
George's school is very different from most schools in the United Kingdom. George attends a prestigious day school in London called Thomas's Battersea. The school allows children to learn various extracurriculars in a hands-on way as opposed to sitting at a desk and hearing about them from a teacher. George began learning about the arts by taking ballet lessons. He had expressed an interest in dance, and it was one of the options at the school. Nowadays, he's taking lessons once per week, and Will says his son enjoys dancing. When Will hosted a reception for inspirational teens at Kensington Palace last year, he told a young dancer about George's dancing. "George is doing dancing as well, he loves it," Will said.  
Charlotte recently followed in her brother's footsteps and started ballet lessons, too
Charlotte is only three, but she's already following in her big brother's footsteps. The young princess recently began taking ballet lessons as well. Charlotte started her lessons late last year at a prestigious ballet school in South London. Kate also took Charlotte to see a rehearsal of The Nutcracker, where she then got to meet some of the dancers in the show backstage. A source said Charlotte paid close attention throughout the entire play and was very well-behaved.
The children take after Princess Diana, who had a love for dancing
Will's late mother, Princess Diana, always had a love for dancing. It's unclear if Will nudged his children to try dancing as a way to honor his mother, but either way, the kids definitely take after her. Diana reportedly once put on a dance for her then-husband, Prince Charles; she surprised him with the performance at the Royal Opera House. Although George and Charlotte never got to meet their grandmother, it's obvious that she is still greatly remembered within the family.  
George and Charlotte spend plenty of time together, which might explain their combined interest in dancing
George and Charlotte are royalty, which means they don't live normal lives the way other children do. They attend special events, they're always on their best behavior, and their schooling is far from that of most commoners. The two spend a lot of time together since their lives are so different from other children. And once George showed an interest in ballet, it wouldn't be long before Charlotte did, too. The two started lessons at almost the same time. If Will did nudge his son and daughter to get into the activity, then it makes sense that they'd both like it. It could be something they can bond over down the road.
Check out The Cheat Sheet on Facebook!