Prince George Reportedly Played a Role in the Breakup Between Prince Harry and an Ex-Girlfriend
Prince George was born in 2013 to Prince William and Catherine, Duchess of Cambridge. He is Prince Harry's oldest nephew.
When George was still a baby, it has been alleged that he played a role in the breakup between Harry and one of his ex-girlfriends. Read on below to find out what happened and why George was involved.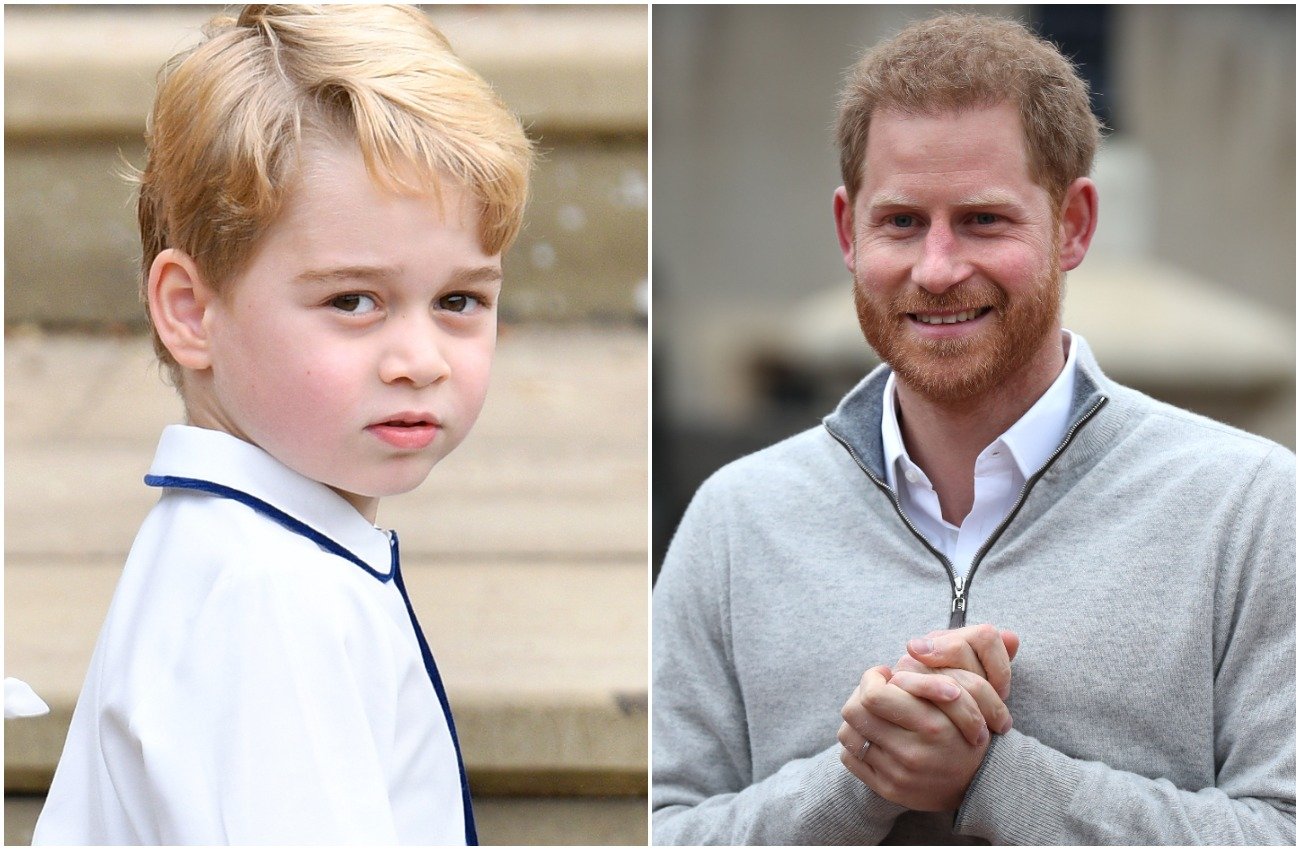 Prince George might have made Cressida Bonas break up with Prince Harry
In 2012, Harry began dating Cressida Bonas, an actress from an aristocratic family. The couple met through Harry's cousin, Princess Eugenie.
Bonas mostly lived under the radar until her relationship with Harry went public, at which point she became a press magnet like many royal girlfriends. Unfortunately, Bonas did not enjoy the press attention, and her relationship with Harry ended for that reason.
According to royal biographer Robert Lacey, Bonas decision to part ways with Harry came after seeing George on a royal tour with his parents at just eight months old.
"A rising actress, Cressida did not enjoy the critical remarks that she could hear people making behind her back when she walked down the street in London – she felt that the fame of her relationship put her 'in a box,'" Lacey wrote in his new book Battle of Brothers, as reported by the Daily Star. "In 2014, she was said to have been 'completely spooked' after watching the TV coverage of William and Kate touring New Zealand with baby George in tow."
Lacey added, "That was not the way she would want to enjoy her eight-month-old son, she regretfully explained to Harry."
Chelsy Davy broke up with Prince Harry for a similar reason
Before Bonas, Harry had a relationship with Chelsy Davy, the daughter of a Zimbabwean businessman. The couple met when they were still teenagers and had an on-and-off romance until their breakup almost ten years later in 2011.
In 2016, Davy shared that she also had a hard time with the press attention as Harry's girlfriend. She said, according to the Daily Mail, "It was so full-on: crazy and scary and uncomfortable. I found it very difficult when it was bad. I couldn't cope… I was trying to be a normal kid and it was horrible."
Meghan Markle seems to thrive in the limelight
It can be difficult for high-profile royals to find significant others who are willing to live in the public eye, but Harry's current wife, Meghan, Duchess of Sussex, seems to thrive in the limelight.
Unlike Harry's ex-girlfriends, Meghan was a TV actress before she met Harry. She starred on the show Suits for seven seasons and even worked for high-profile philanthropic causes. As such, Meghan was more prepared for public attention than many royal girlfriends.
However, even Meghan succumbed to the pressure of royal life after less than two years of being married. In early 2020, she and Harry decided to step down as senior royals. The couple moved to California and set up a more private life away from the British press.