Does Prince George Have Any Royal Duties? When Those Begin for Young Royals
Prince George will be the King of England one day, but as a small child, does the prince have any official royal duties so far?
Prince George, Duchess Kate Middleton, and Prince William's eldest son was born July 22, 2013, and from the moment he entered the world, it has been delightful to watch the pint-sized royal grow and learn. From the hilarious nickname that he calls himself to the adorable photos taken on his first day of school, it's clear that Prince George is very much a normal kid.
Although he's having an idyllic childhood, Prince George is still a member of the British Royal Family, and he's directly in line for the throne to be the King of England. Does Prince George already have royal duties?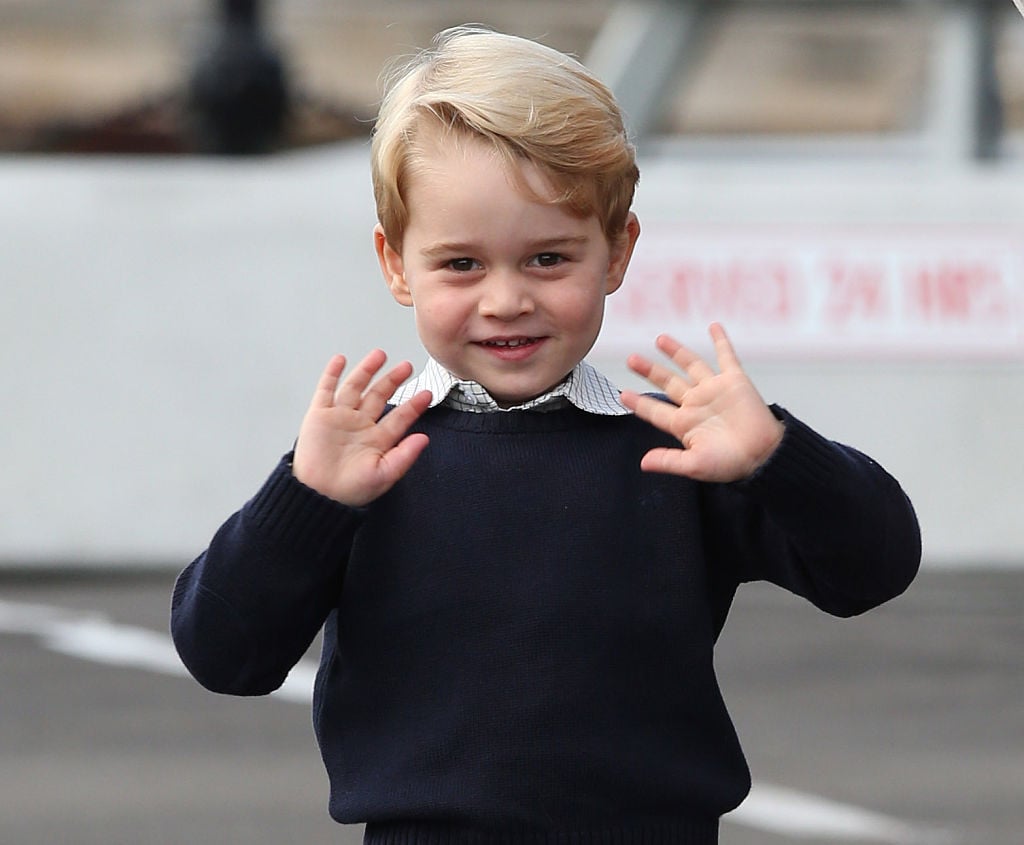 Does Prince George have any royal duties?
Right now, Prince George's only royal duties are attending school, playing with his siblings, Prince Louis, and Princess Charlotte and being adorable. He does attend some royal events like Prince Harry and Duchess Meghan Markle's wedding and Queen Elizabeth II's birthday celebrations. However, his nanny Maria Teresa Turrion Borrallo is always on hand to whisk him and the other little ones away when it gets too overwhelming.
So far, Prince George has been on a couple of official royal tours with his parents, which probably seemed like vacations to him. As he gets older, his duties will increase dramatically. He will be educated on all he needs to know to be the future King of England. As a pre-teen and then as a teen, the prince will be expected to attend more and more charitable events, engage in walkabouts, and eventually take up causes.
Will Prince George be able to have a regular job?
Prince George will likely follow in his father, Prince William's footsteps. He will attend elite schools. Like his father and his uncle, Prince Harry, Prince George might also serve in the British military once he is of age. This could allow him to have some experience having a "regular job." Prince William was a pilot before retired to become a full-time royal.
When they reach adulthood, Prince George and his siblings' royal duties will increase across the board. They will be expected to attend state events, greet foreign dignitaries, and have a slew of royal patronages. Since Prince George is directly in line for the throne, his duties will likely be more strict that Princess Charlotte or Prince Louis.
Does Prince George know he's going to be king?
Prince George is at the age where he's probably figuring out his life is little different than his schoolmates. However, he does not yet know he's going to be king. Prince William and Duchess Kate Middleton have decided to delay telling their son about his future. Prince William revealed,
As far as we are concerned within our family unit, we are a normal family. I love my children in the same way any father does, and I hope George loves me the same way any son does to his father. We are very normal in that sense. There'll be a time and a place to bring George up and understand how he fits in, in the world. But right now it's just a case of keeping a secure, stable environment around him and showing as much love as I can as a father.
The Duke and Duchess of Cambridge have also banned iPads and tablets for their children, so Prince George won't likely stumble on his destiny by accident.
Check out The Cheat Sheet on Facebook!