Prince George Is Allotted 1 Hour of TV a Day — Here's Why
They might live in centuries-old palaces and have closets of crown jewels at their fingertips but, when it comes to parenting, Prince William and Kate Middleton are just like the rest of us — especially when it comes to screen time. The Duke and Duchess of Cambridge's oldest son, Prince George loves television but is only allowed to watch his favorite shows (or play video games) for an hour a day. Find out why, ahead.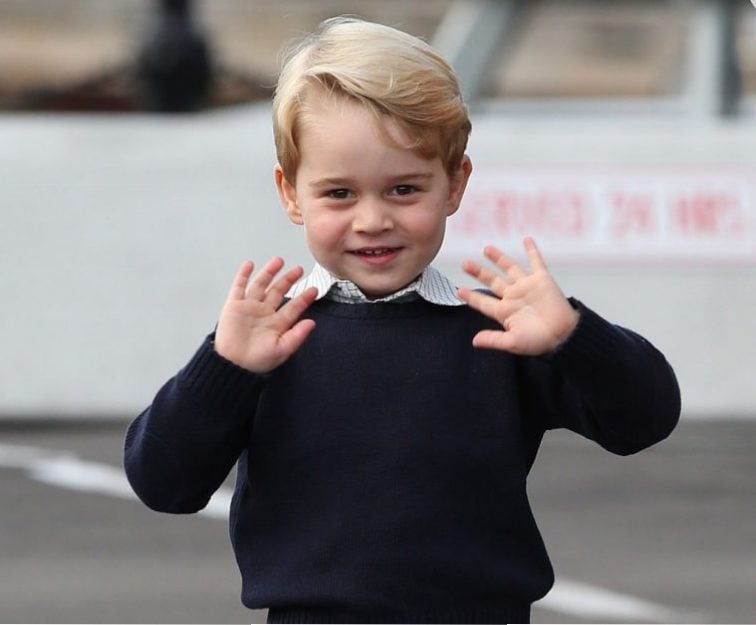 Screen time
Prince George doesn't have a lot of time to watch his favorite TV shows. According to reports, the young prince can only tune in to the television for an hour a day. The reason for his limited screen time? Prince William and Kate Middleton prefer their children to keep busy with outdoor activities and real toys.
The young prince and his sister, Princess Charlotte allegedly love to play in the Kensington Palace garden and hunt for spiders with their mother. In addition, Kate Middleton sometimes takes her children to the park so they can run around like other children their age.
Prince George also loves video games
Like many young boys his age, Prince George loves video games. Prince William has hinted that his son enjoys a Nintendo game from time to time. However, with strict screen time in their household, it's likely the future king doesn't spend a lot of time playing games on the Kensington Palace television.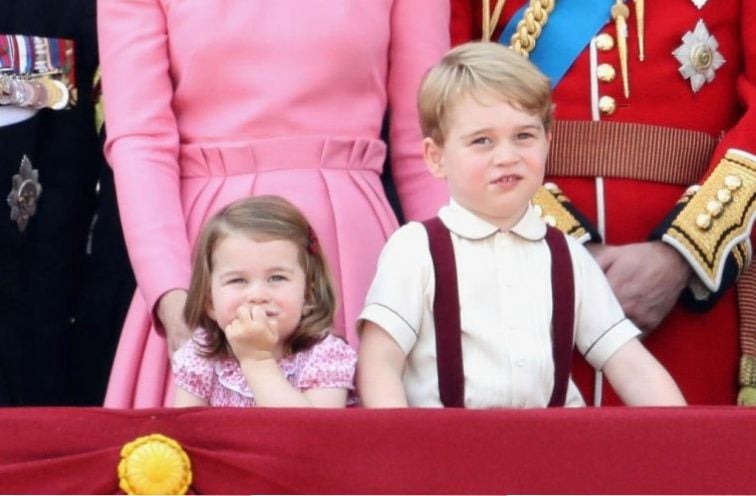 Prince William and Kate Middleton banned iPads at Kensington Palace
The Duke and Duchess of Cambridge work hard to limit screen time for Prince George (and his siblings). And, in an effort to do so, they have allegedly banned iPads from Kensington Palace. "They're very much seen as Mummy [sic] and Daddy's toys, not for children," a source told Us Weekly. "As two people who grew up without gadgets for entertainment themselves, William and Kate are firm believers in toys, outdoor play, and encouraging an active imagination. They're very much a normal family," the source added.
Prince George's hobbies
Since Prince William and Kate Middleton try not to make it all about television, they encourage a variety of other activities and hobbies for their children to enjoy and learn from. See Prince George's hobbies, below.
He plays with dinosaurs
Prince George is not that different from other kids his age. Like many other five-year-olds, he has a fascination with dinosaurs and the T. rex is his favorite. He also apparently loves volcanoes and frequents the Museum of Natural History with his mother.
Skiing
Kate Middleton and Prince William started Prince George young on the slopes. The young royal allegedly loves to ski and began taking lessons at two-years-old.
Tennis
Per his parents' wishes, Prince George spends a lot of time being active. In addition to skiing, the young royal has taken up an interest in tennis. While he's not serious about it yet, he likes to "whack the ball around," according to his mother.
Hunting for bugs in the garden
When he's at home, Prince George and Princess Charlotte like to spend time exploring in the garden with their mother. And, one of their favorite hobbies is hunting spiders and bugs.
Check out The Cheat Sheet on Facebook!