Prince Harry Allegedly Foreshadowed Possible Financial Problems for Him and Meghan Markle, According to Royal Expert
Prince Harry and Meghan Markle have been trying to become financially independent from the royal family. However, some people think they could run into money problems in the future, and a royal commentator believes Harry may have foreshadowed it.
Prince Harry and Meghan Markle stepped down from their positions as senior royals in 2020. Since then, the couple has been working to become financially independent from the royal family. However, according to a royal expert, the Duke and Duchess of Sussex could face financial problems in the future, especially given something Harry allegedly once said.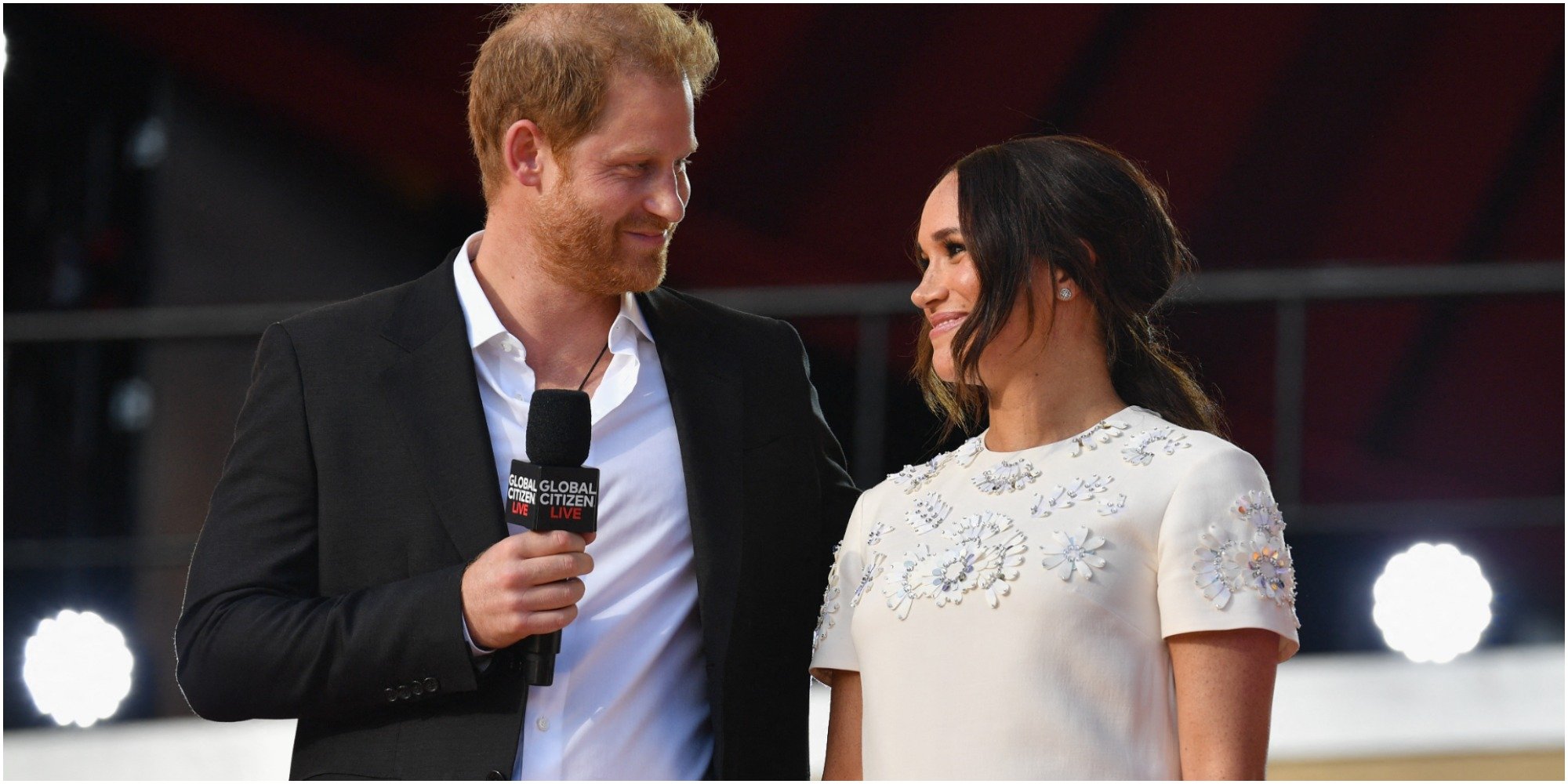 Prince Harry and Meghan Markle are financially independent from the royal family
In a statement Harry and Meghan released upon their departure from the royal family, the couple shared, "We intend to step back as 'senior' members of the Royal Family and work to become financially independent, while continuing to fully support Her Majesty The Queen."
After moving to California in the spring of 2020, Harry and Meghan have found various ways to make money on their own. For example, the pair signed deals with Netflix and Spotify, and they are working on content for the platforms.
The Sussexes also have deals with book publisher Penguin Random House. So far, Meghan has released a children's book titled The Bench. Harry will release a memoir in 2022.
Harry and Meghan are also working with companies that promote causes they care about. Earlier this year, Harry became the chief impact officer at a mental health startup called BetterUp. Recently, Harry and Meghan both became "impact partners" at investment firm Ethic, which helps investors put money toward initiatives that serve racial justice and environmentalism.
Prince Harry allegedly foreshadowed possible financial problems in the future, royal expert says
Although Harry and Meghan are clearly making money outside of the royal family, some onlookers believe they could run into financial problems in the future. This is because the couple spends a lot of money every year.
For instance, during their recent trip to New York City, Meghan spent thousands of dollars on clothes. One outfit she wore included a cashmere coat that cost $5,480 and matching pants that cost $1,680. The Sussexes also stayed at the Carlyle Hotel in Manhattan, where some rooms reportedly cost $8,000 a night. 
Royal commentator Neil Sean noted in a recent YouTube video, "Given the fact that they also like the high life—private jets, servants, seven-bedroom mansion, all that sort of stuff—then, when you think about it, how long will that money last?"
Sean also brought up that Harry allegedly once said, "What Meghan wants, Meghan gets." This quote came up after Meghan was allegedly denied the tiara of her choice in preparation for her royal wedding. According to Sean, Meghan's desire to spend a lot of money, especially on expensive clothes, could put a strain on the couple's finances.
"When they're not [being given out for free], will Prince Harry, the former royal, still be able to afford that bill? Or will that leave him crushed, too?" Sean speculated.
The Sussexes have been accused of being 'out of touch'
Harry and Meghan's extravagant spending has attracted much criticism. 
After their NYC trip, Meghan received backlash for wearing an expensive outfit when visiting a school in Harlem where many students live below the poverty line.
"Turning up at an underprivileged school in Harlem in a couture coat that costs more than the combined incomes of most of those parents at the school – it doesn't make any sense," royal author Katie Nicholl remarked, according to Mirror. "It just shows them to not be in touch."
Another author, Robert Jobson, predicted that the Sussexes could lose their star power in the near future. He said, "I don't think that in five years' time people will be listening."