Prince Harry Already 'Wanted Out' of the Royal Family, Meghan Markle Just 'Enabled' Him to Do It Claims Royal Author
Prince Harry and Meghan Markle shocked the world in January 2020 when they announced their Megxit plans. The couple officially stepped down as senior working members of the royal family in March of that year, then proceeded to exit the UK and move to America to become financially independent.
According to a new book about the royals from former Vanity Fair editor Tina Brown, Harry actually "wanted out" of the family years before the Megxit announcement. It was Markle who just "enabled" him to do it.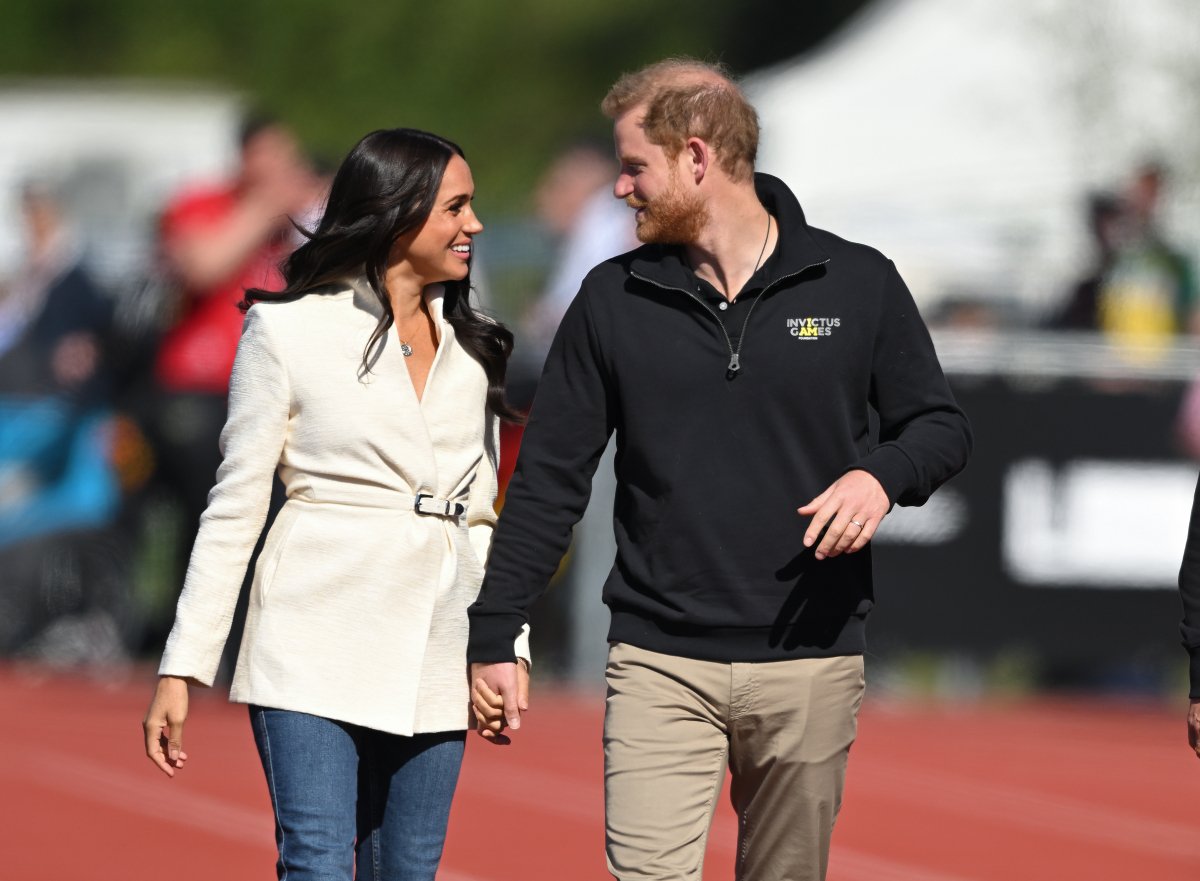 Prince Harry and Meghan Markle wanted out of the royal family just months after their wedding
In Brown's book The Palace Papers: Inside the House of Windsor – the Truth and the Turmoil, she writes that Queen Elizabeth was concerned when her grandson, Prince Harry, and his wife decided they wanted to quit their royal duties. Her Majesty could "see how unhappy Harry and Meghan were." But, she wanted their exit from the family to set "the right precedent."
An insider told Brown that the queen felt "genuinely very conflicted" about Harry and Meghan's desire to leave royal life behind. The source also revealed that the Duke and Duchess of Sussex made their intention to leave the family "clear" as soon as "the autumn of 2018." And the queen wanted to be supportive.
"The family saw the split coming only months later, in the summer of 2019," the source alleged. "They could all see how unhappy Harry and Meghan were. Everybody was supportive of them leaving. But they wanted it done in an orderly way."
The Duke of Sussex 'wanted out' and Meghan Markle 'enabled' him to do it
Brown also claims in her book — which chronicles the "the scandals, love affairs, power plays and betrayals" in the royal family during the past 20 years — that it was Harry who decided to quit his royal duties. But that move was made "in acceleration from Meghan."
"I do think it's wrongly called Megxit," Brown told Fox News. "He wanted out and she enabled him to do what he wanted. She was strong enough to say, 'You know what? You want out. I can make it happen.' He's shown ever since that he absolutely hates that whole life, doesn't like it."
Brown's royal source in the book said one of the best things that Meghan could do for Harry was to take him out of royal life because he had been unhappy for so long.
"He needed a wife to come in and say, 'Actually the best thing for you is that I take you out of this,'" the source explained.
Prince Harry couldn't have done it alone
Brown also noted that if it weren't for Markle, Prince Harry would have never found his way out of the royal family because he "was a man who had everything done for him all of his life" and who had "never carved a life for himself." Meanwhile, Markle was a "self-starter" and a "self-made successful woman."
"She knew who to call at Netflix. He wasn't worldly like Meghan was worldly. They wanted to be global. If you want to be a global humanitarian superstar it's going to take cash and that's not going to be the same kind of money where you can live comfortably in Norfolk," Brown concluded.
The Palace Papers: Inside the House of Windsor – the Truth and the Turmoil is in stores now.