Prince Harry and Meghan Are Finding Out the World Is 'Only Interested When They're Dishing Dirt on the Royal Family,' Expert Claims
A commentator believes that the Duke and Duchess of Sussex are learning now that the public is only interested in hearing them "spill the beans on the royal family."
When Prince Harry and Meghan Markle decided to step down as senior royals and move to California no one, especially Harry's relatives, thought the couple would do a television interview detailing the struggles they say they had to endure as members of the royal family.
During their primetime special with Oprah Winfrey, the Duke and Duchess of Sussex painted some of the royals in such a bad light, and people were hooked. The pair didn't stop there though and continued to take shots at The Firm from afar. But being away for so long has given them less and less to talk about. Now, according to a royal expert, Prince Harry and Meghan are learning that the world is only interested when they're dishing out dirt on the royal family.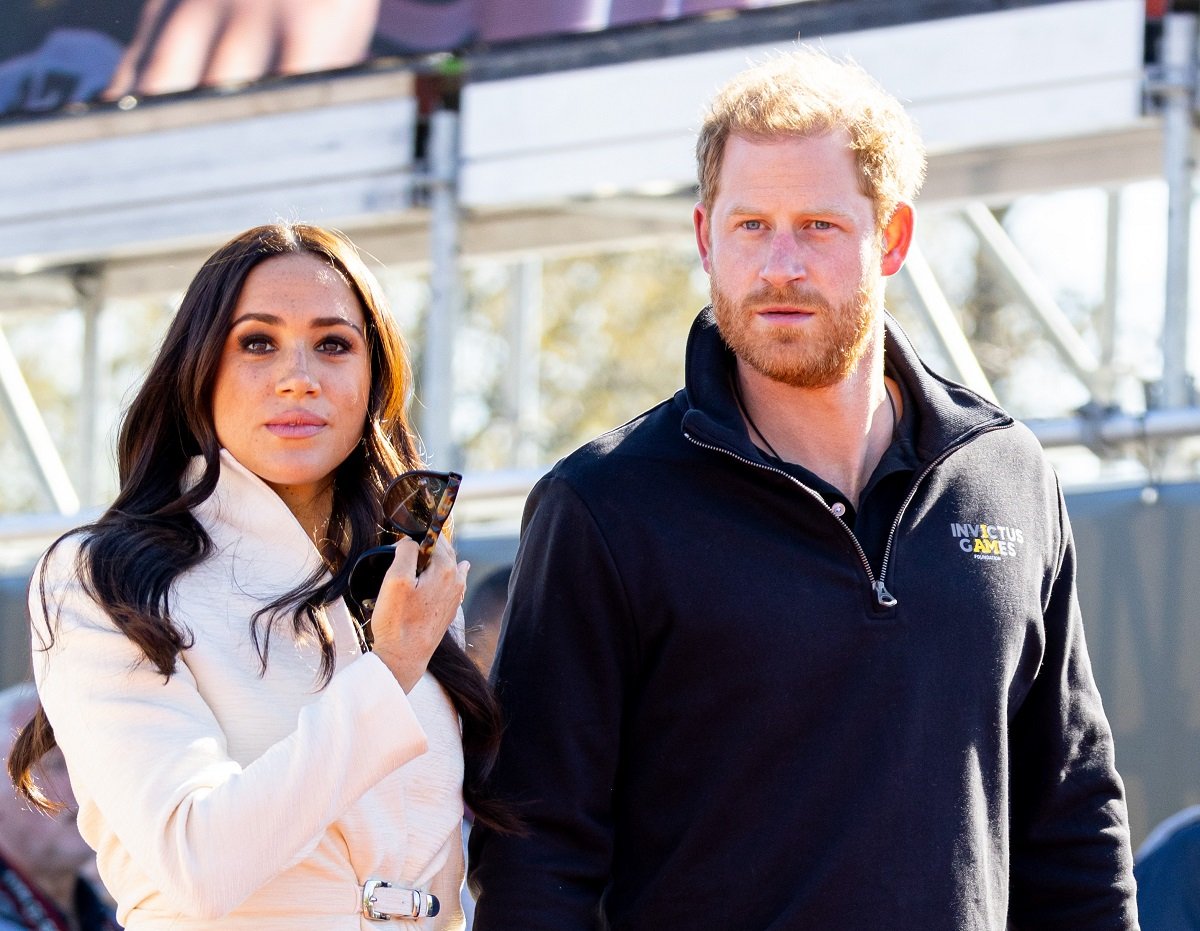 After Meghan and Harry's highly-rated interview, the duke was a guest on a podcast
Following the interview with the former talk show host that brought in huge TV ratings, the prince went on Dak Shepard's Armchair Expert podcast and criticized the Prince of Wales' parenting.
The Duke of Sussex suggested that Prince Charles had "suffered" in how he was brought up by Queen Elizabeth II and Prince Philip and that he then treated Harry "the way he was treated," calling it "genetic pain."
"I don't think we should be pointing the finger or blaming anybody, but certainly when it comes to parenting, if I've experienced some form of pain or suffering because of the pain or suffering that perhaps my father or my parents had suffered, I'm going to make sure I break that cycle so that I don't pass it on," Harry said. "It's a lot of genetic pain and suffering that gets passed on."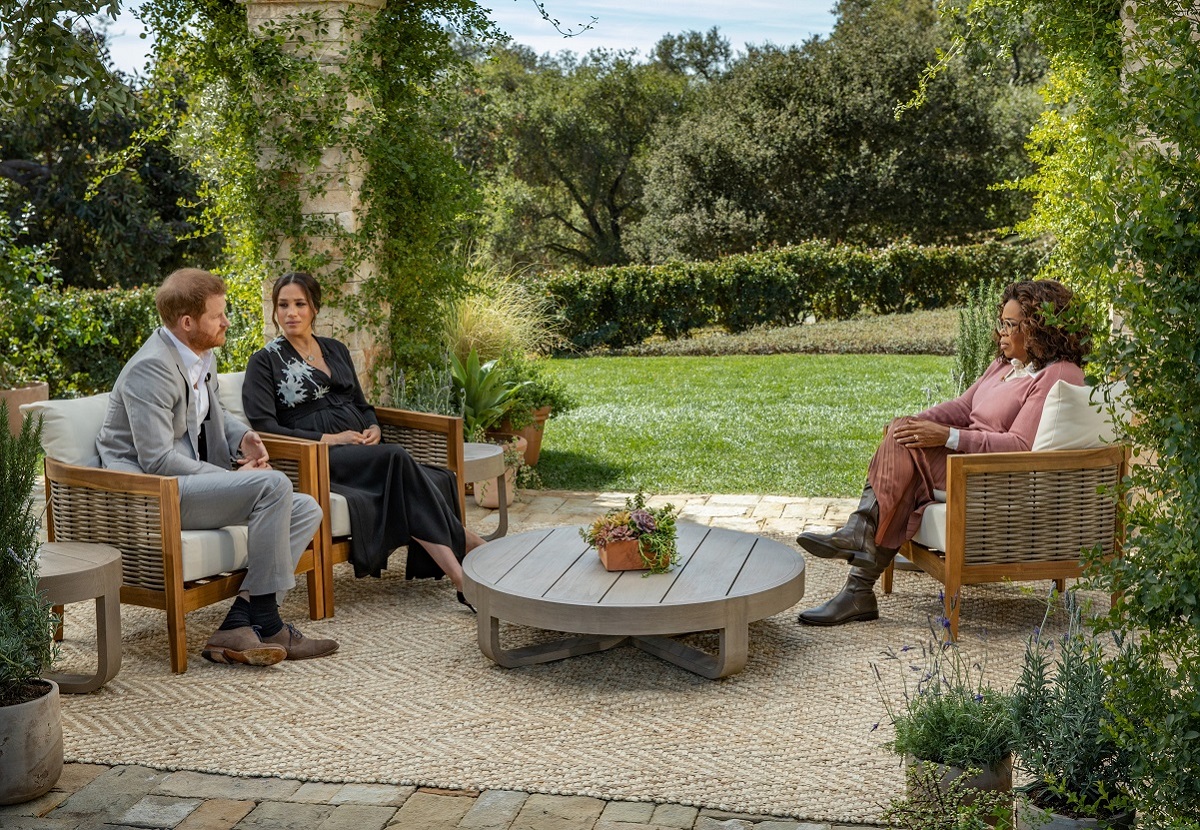 The Sussexes are learning that people aren't interested unless they're dishing on the royals
Whether royal watchers believe every word Harry and Meghan say or not, they're interested in hearing as much dirt as they'll offer up about Britain's most famous family. However, as one commentator put it, they're now finding out that if they don't keep delivering people become disinterested.
"In their post-royal careers, Harry and Meghan have learned two lessons in quick succession. Firstly, that membership of the royal family opens the door to media deals less well-connected celebrities could only dream about," Ross Clark wrote in Spectator (per Express). "Secondly, they have learned that even royal fame will not, ultimately, help one of the biggest media organizations in the world sell a product that the public finds unappealing."
Clark opined that Meghan's animated Netflix series being canceled "must come as a bit of a shock to the Sussexes after their bombshell Oprah Winfrey interview attracted huge ratings … It must gradually be dawning on them that the world is only really interested when they are spilling the beans on the royal family."
Prince Harry's book will garner interest if he dishes more dirt on his family members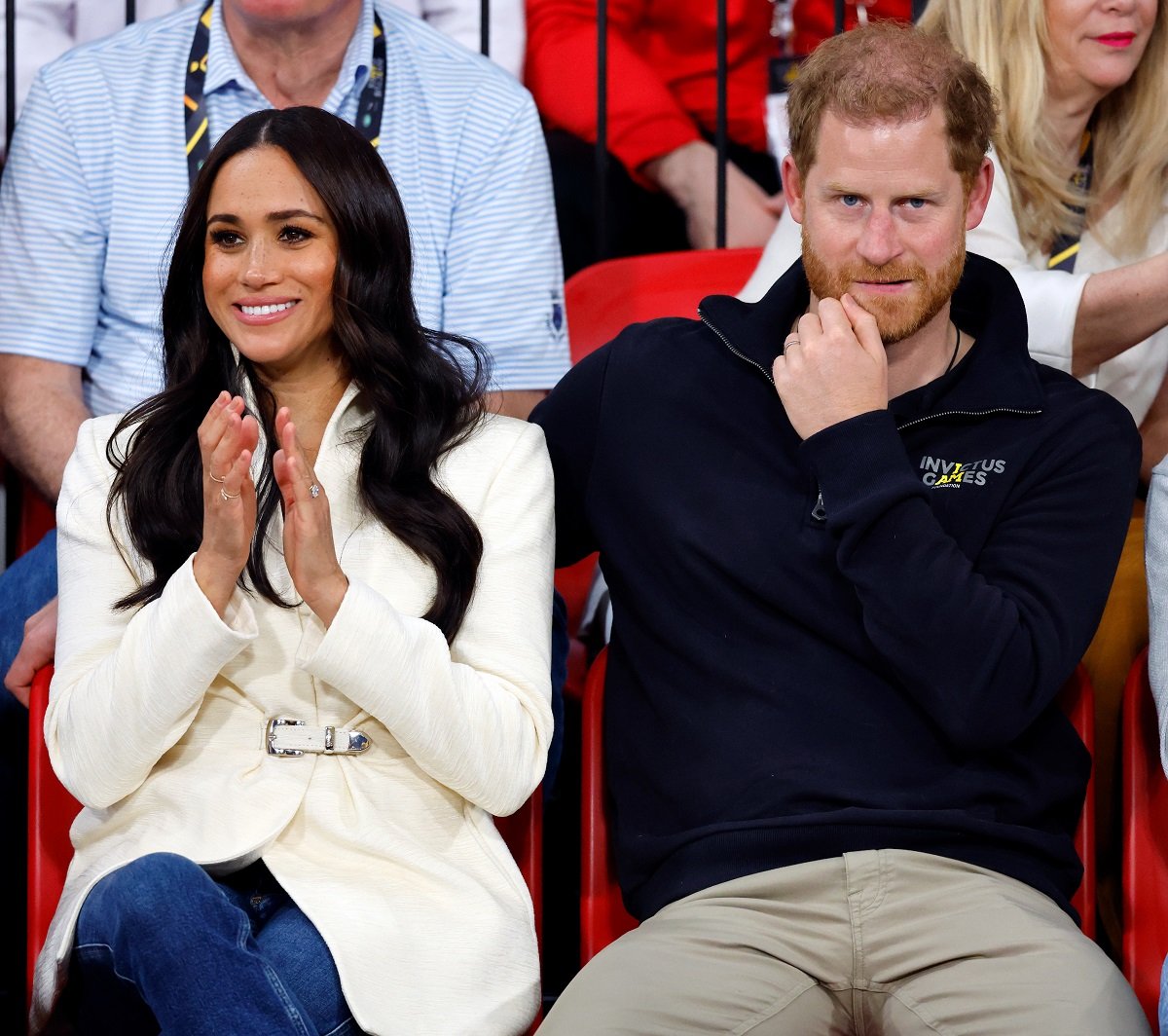 Prince Harry has a memoir coming out that some thought was going to give fans another deep dive into what life behind the royal curtain with his family was like. However, Finding Freedom biographer Omid Scobie said that is not the case even though that may be what many people want.
"Harry really is going out of his way to make sure that there isn't material in there that can be seen as negative towards the queen or her reign in any way whatsoever," Scobie explained on a previous episode of Royally Obsessed podcast. "I think as much as the press wants this to be a burn book and an attack on the institution, this is more just about his story."
Scobie added: "Of course, his story is so much more than just the few years of his life as the Duke of Sussex. I think for people expecting that warts-and-all moment, it's not going to happen."