Prince Harry and Meghan Markle Are Adjusting to Their New Life: It's a 'Completely Different World,' Says Source
Prince Harry and Meghan, Duchess of Sussex have left their royal life behind and are currently adjusting to a more normal way of living. They're finally out of the spotlight after finalizing their plans with Queen Elizabeth and, according to one source, finding the change of pace to be quite different from what they're used to.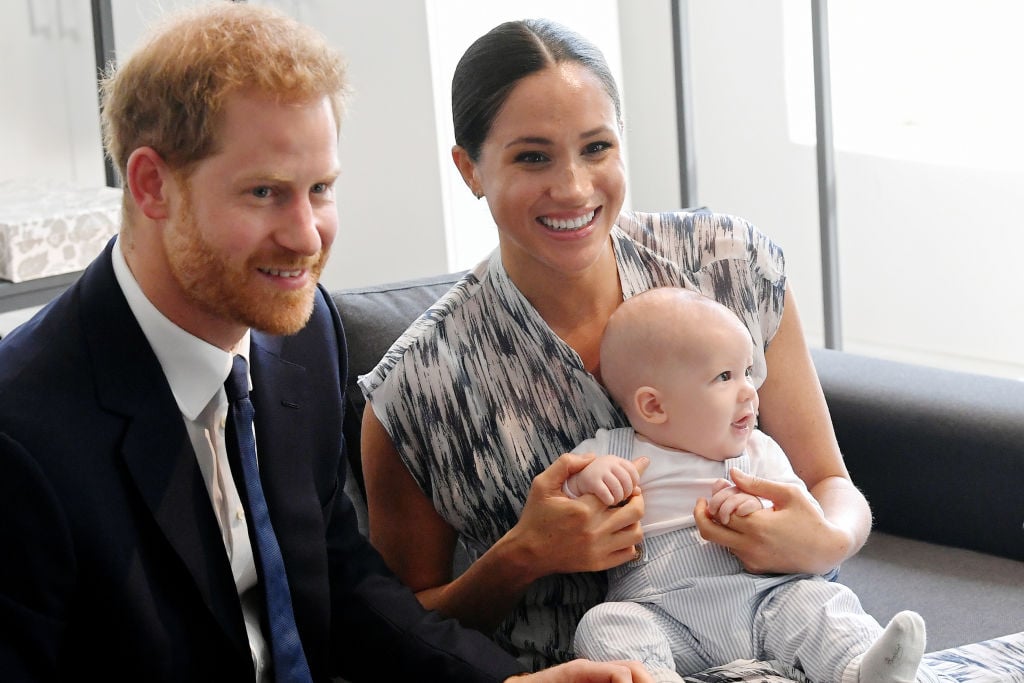 Prince Harry and Meghan took a 'step back' from royal duties
In January, Prince Harry and Meghan dropped a huge announcement — a plan to take a "step back" as senior royals and pursue a life away from the constant public and media scrutiny. Queen Elizabeth called a meeting to hash out the details and they were free to break from the royal family.
On Feb. 19, new details of their royal exit were released, with a spokesperson sharing that, effective April 1, the Sussexes would no longer have an office at Buckingham Palace.
"The Duke and Duchess will be spending their time in both the United Kingdom and North America," their spokesperson shared, according to a report from People. "In addition to continuing to work closely with their existing patronages as they build a plan for engagements in the U.K. and the Commonwealth throughout the year, The Duke and Duchess have also been undertaking meetings as part of their ongoing work to establish a new non-profit organization. The details of this new organization will be shared later in the year."
The spokesperson added, "In general, the themes of their cause related work will remain unchanged, which includes the Commonwealth, community, youth empowerment and mental health, collectively."
The Sussexes will have a 12-month review "to ensure the arrangement works for all parties," according to their spokesperson.
Prince Harry and Meghan have been 'adapting' to their new life
With the stress and worry behind them, Prince Harry and Meghan are reportedly "adapting to life in North America" with their son Archie, a source told Us Weekly.
"Harry and Meghan escaped the chaos back home and are genuinely happy," the insider shared. "They're really enjoying Canada; it's a completely different world from what they're used to in London."
Part of that change of pace is having more privacy and freedom, according to the source, who explained: "The locals don't bother them, and they have the freedom to do whatever they want. Meghan endured a lot of stress in England. She's happy to be away from all that. Right now they're all about getting Archie settled."
They have no regrets
The Sussexes' decision was one that wasn't made lightly and they are happily moving on, with a source sharing with Us Weekly that Harry is "much happier in Canada and feels a lot more relaxed.  So far he doesn't regret [it]."
Similarly, a close friend of Meghan's said the duchess has "no regrets" about their decision to leave the royal family. "Meghan has no regrets and the sky's the limit. She said [she and Harry] feel like a huge weight has been lifted," the insider shared with the Daily Mail.
The source continued: "They've been spending quality time together as a family. Meghan has been cooking and making homemade baby food for Archie."