Prince Harry and Meghan Markle Are Reportedly Living Like Princess Diana Did During Her Final Years
Prince Harry and Meghan, Duchess of Sussex stepped down from their roles as senior royals in early 2020. The couple has since moved to California and is trying to establish a life away from the royal family.
What Harry and Meghan is doing might be considered unusual for some people. However, interestingly, Princess Diana's former secretary is now comparing Harry and Meghan's new life to the one Diana had before she passed away.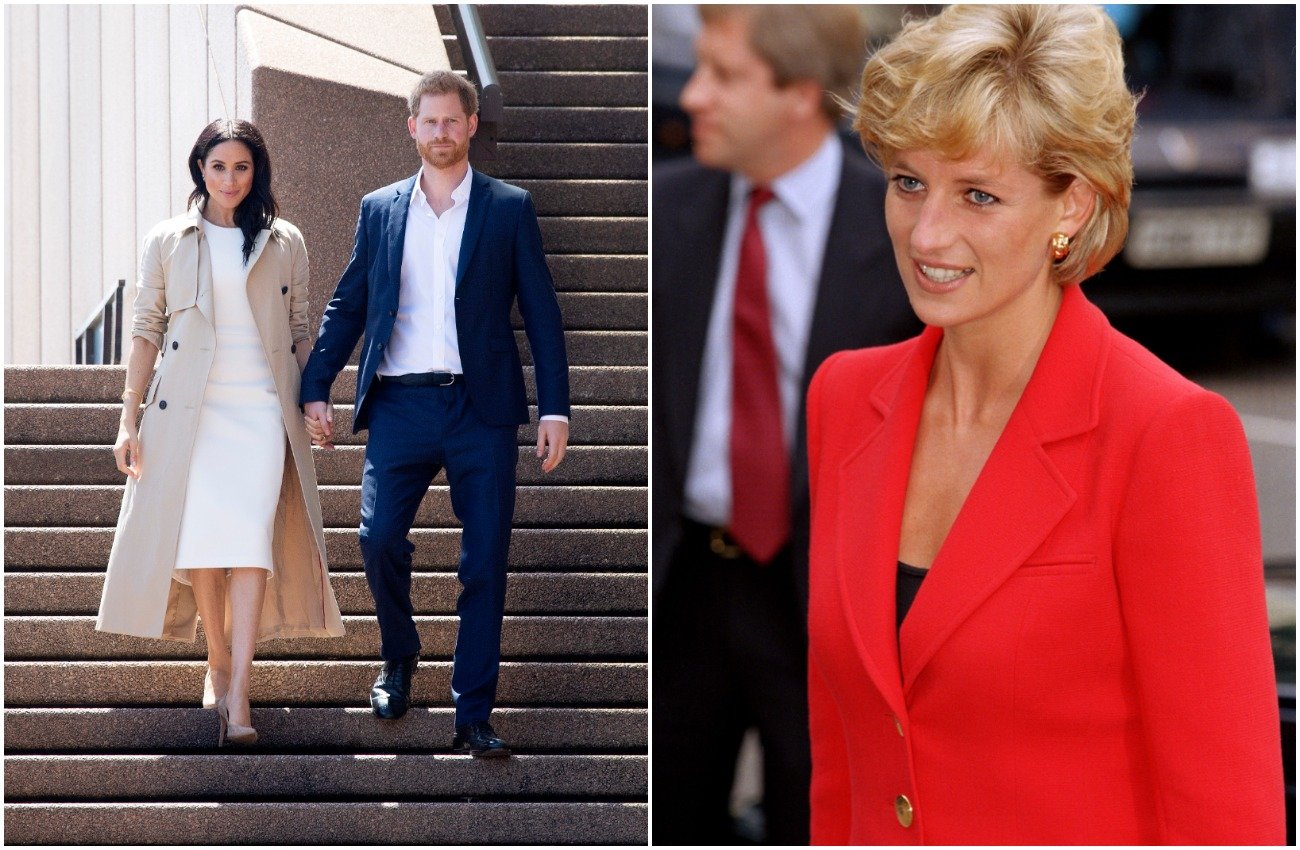 How did Princess Diana spend her final years?
Diana died in 1997 after a car crash in Paris.
In the years leading up to her death, Diana spent her life as a divorcée. She and Prince Charles separated in 1992 and officially divorced in 1996. Diana subsequently dated other men, including Dodi Al-Fayed, who later died with her in the car crash.
Although Diana cut some ties with the royal family, she still carried on with the humanitarian work she did as a full-time royal. For example, she continued working with AIDS and leprosy patients and organizations that focused on clearing landmines in developing countries.
Why is Prince Harry and Meghan Markle being compared to Princess Diana?
RELATED: Princess Diana Would Have Been 'Rather Jealous' of Both Kate Middleton and Meghan Markle, Friend Says
According to Diana's former secretary, Patrick Jephson, the late princess also created closer ties with ultra-wealthy and influential people, especially since she could no longer rely on the royal family as much as before.
"Once outside the royal fold, Diana would increasingly rely on billionaires for jets and bodyguards, for photo opportunities and speech platforms. People whose agendas and publicity instincts began and ended with their own interests," Jephson said in an article for the Daily Mail.
Jephson made comparisons to Harry, who, along with Meghan, is venturing into Hollywood and making friends with the rich and famous of Los Angeles.
Prince Harry and Meghan Markle are advised to not 'lose touch' with everyday people
RELATED: Meghan Markle's 'Hypocritical' Approach to Royal Life Is the Reason Why She Is More Disliked Than Princess Diana, Critic Says
Unlike celebrities, royals are expected to serve the public, not themselves. With Harry becoming more connected to the celebrity world, Jephson also noted how important it is that he and Meghan do not "lose touch" with average folks.
"As perhaps her younger son Harry has discovered, you can escape the Palace but finding relevance and respect as just another celebrity is much, much harder," Jephson said. "So much easier to take the shortcut: keep lawyers and PR wizards on retainer and preach platitudes to the unenlightened masses. Pretty soon, you have crossed the line from setting a good example — all a member of the Royal Family really has to do — to setting yourself up as an expert in public policy without the trouble of winning an election."
Jephson added, "It's surely not what conscientious princes (and dukes and duchesses) intend, but it's the risk they run when they lose touch with real people's everyday concerns; when their personal enthusiasms take priority over the much less glamorous traditional royal work of healing and encouraging that needs to be done every day."