Prince Harry and Meghan Markle Blunder and Fail to Register Archewell on Instagram
Meghan Markle and Prince Harry announced their new charity Archewell, but they blunder and fail to register the name on Instagram.
Prince Harry and Meghan Markle just confirmed the name of their new charitable organization, Archewell. The not-for-profit will replace the couple's previous foundation, Sussex Royal, which they stopped using after March 31. Archewell will play an important role in the couple's future plans, but they may have made a huge blunder by failing to register the name on Instagram.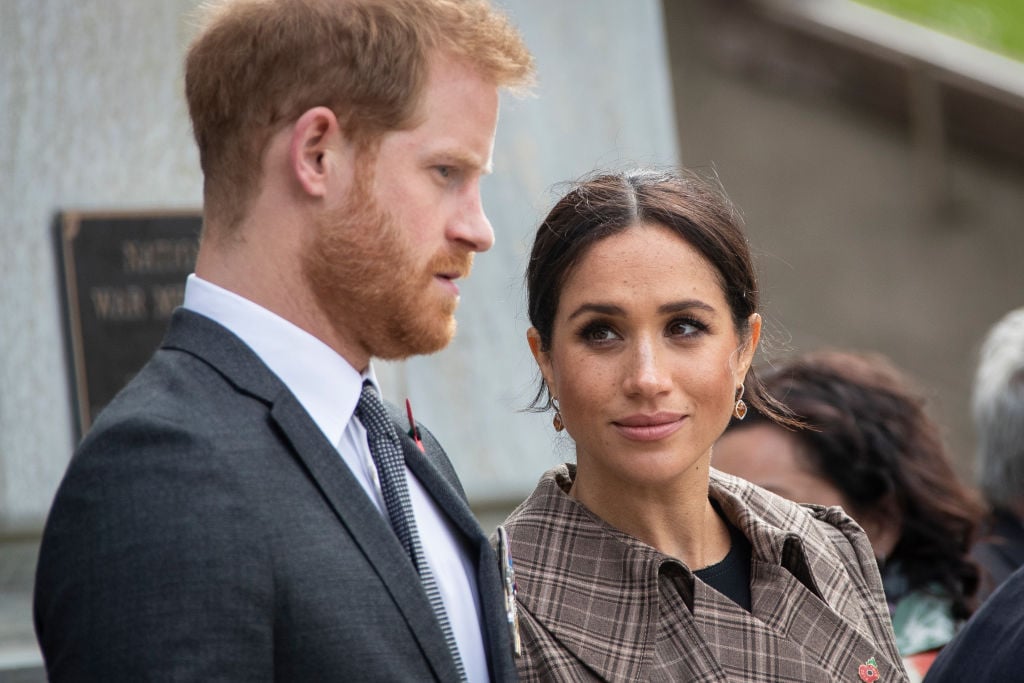 Meghan Markle and Prince Harry launch a new organization
At the beginning of March, the Duke and Duchess of Sussex filed an application in Beverly Hills that covered a variety of materials related to their new brand, including clothing, educational items, and a website about health and nutrition.
But with Los Angeles currently under lockdown due to the coronavirus, the couple has delayed any plans related to Archewell. Instead, the pair announced that they will be helping out in pandemic relief efforts and focusing on their family.
With that in mind, it may be weeks before Harry and Meghan, Duchess of Sussex, announce the launch of their new organization. Although Archewell will be the name of their brand, the Sussexes may have missed a huge opportunity by not registering it with Instagram.
Did the Sussexes fail to register Archewell on Instagram?
Over the past two years, Harry and Meghan utilized Instagram to promote Sussex Royal and their various charitable endeavors. They quickly amassed millions of followers on the platform, though they recently deactivated the account in light of their exit from the royal family.
While Instagram will likely play a huge role in building Prince Harry and Meghan's new brand, Express reports that they did not open an account under the name Archewell.
Before Harry and Meghan had the chance to register the name, several fans opened Instagram accounts with the Archewell handle. The first person who started an account with the name Archewell did so at the end of February, weeks before sources leaked the information.
The user has not posted any real photos on the account and it remains unclear if they meant to steal it from the Sussexes.
The other account in question was registered under the name, Archewell Global, which is something the Sussexes may have planned on using as well. Harry and Meghan have not commented on the Instagram blunder, so we will have to wait and see how this one shakes out.
Prince Harry and Meghan Markle open up about Archewell
As part of their exit plan, Harry and Meghan agreed to stop using their royal titles in public. This decision forced the pair to abandon their Sussex Royal brand, which served as their main charitable arm since its launch last year.
According to Express, the Sussexes recently revealed that they will launch their new organization "when the time is right" and opened up about why they picked the name Archewell in the first place.
"Like you, our focus is on supporting efforts to tackle the global COVID-19 pandemic but faced with this information coming to light, we felt compelled to share the story of how this came to be," Prince Harry and Meghan shared. "Before Sussex Royal, came the idea of 'Arche' – the Greek word meaning 'source of action.'"
Harry and Meghan added that they hope to "do something that matters" with their new organization. It is unclear what causes they will tackle in the charitable world, but we probably won't hear much until after the current crisis is over.
What are Harry and Meghan planning for Archewell?
Although Prince Harry and Meghan have remained silent on their future plans, rumors have surfaced following the couple's trademark application. While some royal watchers are speculating based on what was included in the application, a source cautioned against jumping to conclusions.
The insider claims that Harry and Meghan included so many things in the trademark bid because of "protection purposes." Some of the items included, such as "support groups" for people, are apparently not in their plan.
The source did not reveal why the Sussexes failed to register Archewell on Instagram, but further information should be revealed in due time.
Prince Harry and Meghan Markle are currently living in Los Angeles and are reportedly going to buy a home in Malibu. They have not commented on the reports surrounding their new organization.