Prince Harry and Meghan Markle Could Have 'No Chance of a Reconciliation' With Royal Family If They Do 1 Thing, Royal Expert Says
Prince Harry and Meghan, Duchess of Sussex have a strained relationship with the rest of the royal family. The couple even stepped down as senior royals and moved to California in 2020, adding a bigger distance between themselves and everyone else.
Royal followers are curious to know if these relations can be repaired. However, a royal expert believes there is "no chance of a reconciliation" if the Sussexes end up doing one thing.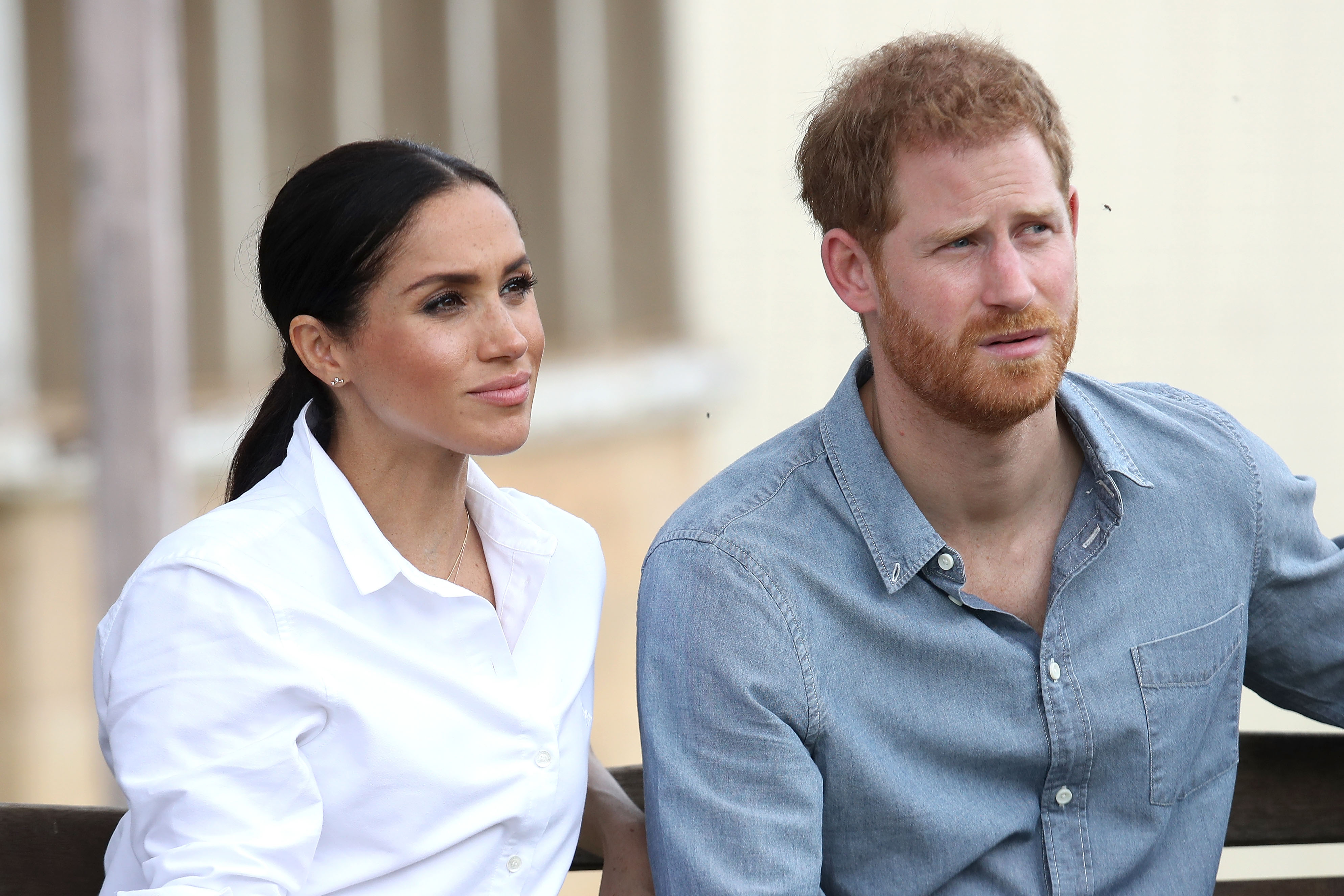 Prince Harry and Meghan Markle have been accused of leaking information
Although Harry and Meghan stepped down as senior royals to get privacy from the press, the couple has been opening some parts of their lives up to the public.
For example, last year, they contributed to the biography Finding Freedom by Omid Scobie and Carolyn Durand. The book includes a lot of information about themselves and their time in the royal family.
In early 2021, Harry and Meghan also sat down with Oprah Winfrey for a tell-all interview. The Sussexes aired their grievances about life as royals. Meghan even alleged she and her son were victims of racism and that palace staff dismissed concerns about her mental health.
In the weeks after the interview aired, Harry and Meghan were accused of leaking information to the media. Some of the information includes conversations they had with other royals and details about their wreaths for Prince Philip's recent funeral.
The royal family are not happy about the Sussexes' recent behaviors
The royal family has not shared many public comments about these events. However, sources have shared that they are not happy.
According to the Daily Mail, a royal insider alleged that Prince William and Prince Charles cannot trust Harry to not misconstrue their words.
"There was no official wake after the funeral, but Charles, William and Harry took the opportunity to speak and catch-up face to face after many months apart," the insider shared. "They were only able to spend a short time together outdoors given Covid restrictions and also without staff, including senior courtiers, overhearing what was being said. It was important to Charles and William that they were both there together. It means nothing spoken about can be misconstrued in the future."
Another source also said that there is "pain and hurt on both sides" and that they "need to decide on some ground rules as to how they conduct business going forward in a way that makes all parties feel safe and protected."
Meanwhile, The Sun quoted a source who reported that Charles "felt aggrieved at how the family's personal affairs and family dramas were expressed in such an 'insensitive' way."
The Sussexes could have 'no chance of reconciliation' with the royal family if they do 1 thing
It's not clear what will need to happen for reconciliation to occur. However, royal author Duncan Larcombe believes Harry and Meghan could lose all opportunities for repairing the rift with the release of a new edition of Finding Freedom.
In late April, it was announced Finding Freedom will be released with new chapters. The new edition of the book will cover some recent events, such as the Oprah interview and how the Sussexes have dealt with Prince Philip's death.
Larcombe suggests, according to Express, that reconciliation may not occur if Harry and Meghan contributed private information to the new chapters.
"That really will be the final straw," he said. "That'll be it – there will be no chance of a reconciliation ever and all trust will be broken… How could anyone from the Royal Family trust them again if the intimate details of conversations were leaked."
Larcombe added, "Those chapters will be extremely telling as to the state of the royal rift as it stands now, and to where it'll head in the future."