Prince Harry and Meghan Markle's Daughter Lilibet: Everything You Need to Know
Prince Harry and Meghan Markle have made headlines for doing things their own way. They recently left the royal family and headed to Montecito, Calif., where they have created a new life for themselves. Ever since the two got married, all eyes have been on them to see what happens next, and royal fans were thrilled when the couple welcomed their first child, Archie Harrison, on May 6, 2019. Harry and Markle seemed to love being parents, and pretty soon, rumors were swirling regarding a second baby. They welcomed their second child two years later — although we haven't seen much of the new baby just yet. Even so, some details have been revealed, so here is everything you need to know about Prince Harry and Meghan Markle's daughter, Lilibet.
Prince Harry and Meghan Markle announced their second child, Lilibet, was on the way in February 2021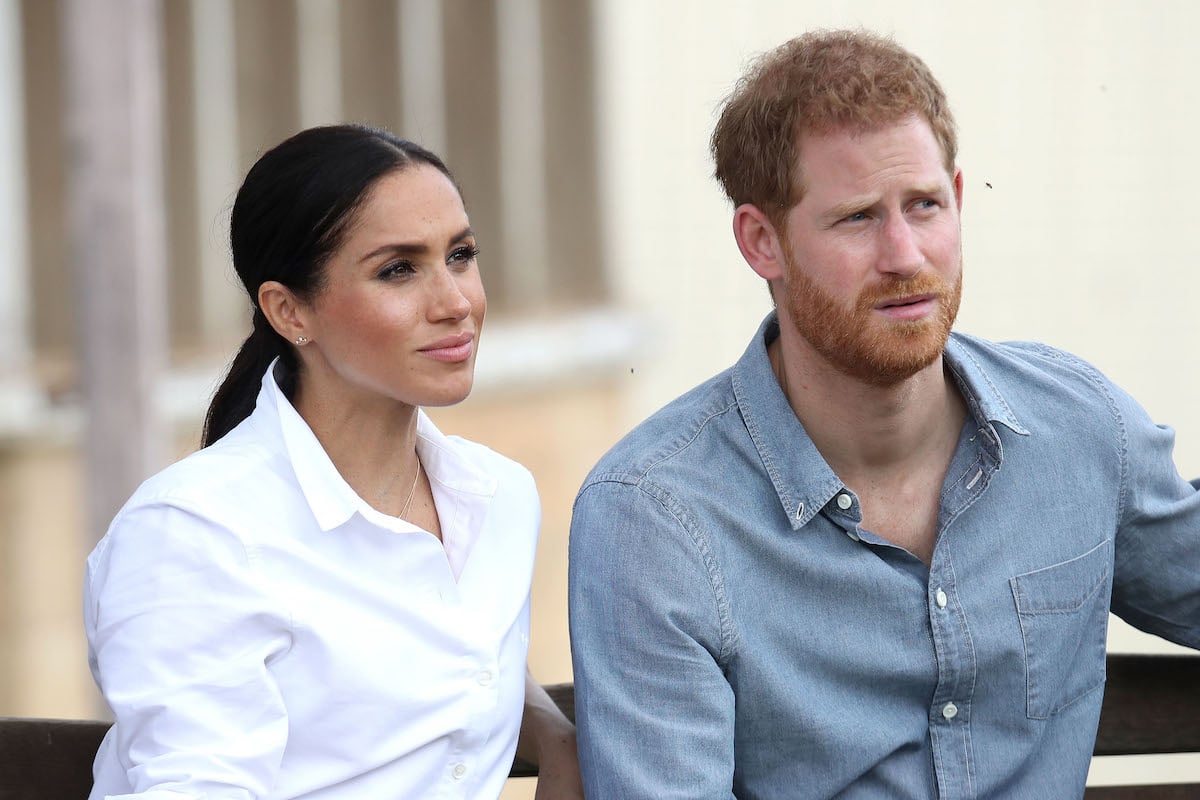 An upcoming baby is an exciting time for everyone. According to Vogue, it was the ultimate Valentine's Day surprise in February 2021 when Prince Harry and Markle posted a lovely portrait of themselves with Markle's head resting on her husband's lap and her hands on her tiny baby bump. They were announcing that they were expecting their second child, and even the photographer, Misan Harriman, a friend of the couple shared in their joy.
"Meg, I was there at your wedding to witness this love story begin, and my friend, I am honored to capture it grow," he wrote via Instagram. "Congratulations to The Duke and Duchess of Sussex on this joyous news!"
Immediately, fans and the media began speculating whether Archie would have a brother or sister, and CNN reports that it was during their interview with Oprah Winfrey that the couple confirmed that they were, in fact, expecting a daughter.
Meghan Markle delivered Lilibet in June 2021
After months of waiting, Markle and Harry were delighted to become parents to Lilibet Diana. She entered the world on June 4, 2021, with The Guardian reporting that they announced the birth two days later, on June 6. The message read:
"On 4 June, we were blessed with the arrival of our daughter, Lili," Prince Harry and Meghan Markle shared. "She is more than we could have ever imagined, and we remain grateful for the love and prayers we've felt from across the globe."
So, what did the royal family members have to say about their newest addition? People reports that Prince Charles was ecstatic about the birth of Lilibet, his fifth grandchild, saying that he referred to her arrival as "such happy news." Other family members said that they were "delighted with the news of the birth of a daughter for The Duke and Duchess of Sussex."
Finding out a baby's name is often one of the most exciting parts! So, what is the full name of Markle and Harry's daughter? They chose to call her Lilibet Diana Mountbatten-Windsor, a sweet name that NBC reports is a touching tribute to both the late Princess Diana and Queen Elizabeth II. (It's what Queen Elizabeth's late husband, Prince Philip, affectionately called her for years.)
Going against royal tradition, Lilibet will reportedly be christened at a private chapel in California.
Princess Lilibet: Does Prince Harry and Meghan Markle's daughter have a royal title?
One of the things that many people are wondering is if Lilibet could ever be a princess or even become queen. The answer is complicated. Although she is technically eighth in line to the British throne, Lilibet does not currently have a royal title — but that could change when her grandfather, Prince Charles becomes king. It is then that she may be known as "Princess Lilibet."
The even bigger question is, will little Lili ever be queen? Technically, she can be, but it is unlikely. Right now, there are seven people in front of her, and she will be pushed even further down the line when the children of Prince William and Catherine, Duchess of Cambridge, become parents themselves.
Royal titles aside, things seem to be going well for Prince Harry, Meghan Markle, Archie, and Lilibet as they adjust to being a family of four. "We've been lucky so far, she's very chilled and seems happy to just sit there while Archie is running around like crazy," Harry told Elle.
Since moving to the U.S., Prince Harry and Markle haven opted to keep their kids out of the spotlight. They haven't shared any photos of Lillibet so far, but hopefully royal fans will hear more tidbits about life with two kids from the Duke and Duchess of Sussex in the near future.
RELATED: Baby Lilibet Will Have a Lot in Common With Princess Diana, Astrologer Says