Prince Harry and Meghan Markle's Daughter Already Has a Much Different Life Than Archie Harrison
Prince Harry and Meghan, Duchess of Sussex are still a few weeks away from welcoming their second child. However, their baby girl already has a much different life from her big brother, two-year-old Archie Harrison.
Here are all the things Harry and Meghan are doing differently for their second pregnancy and birth.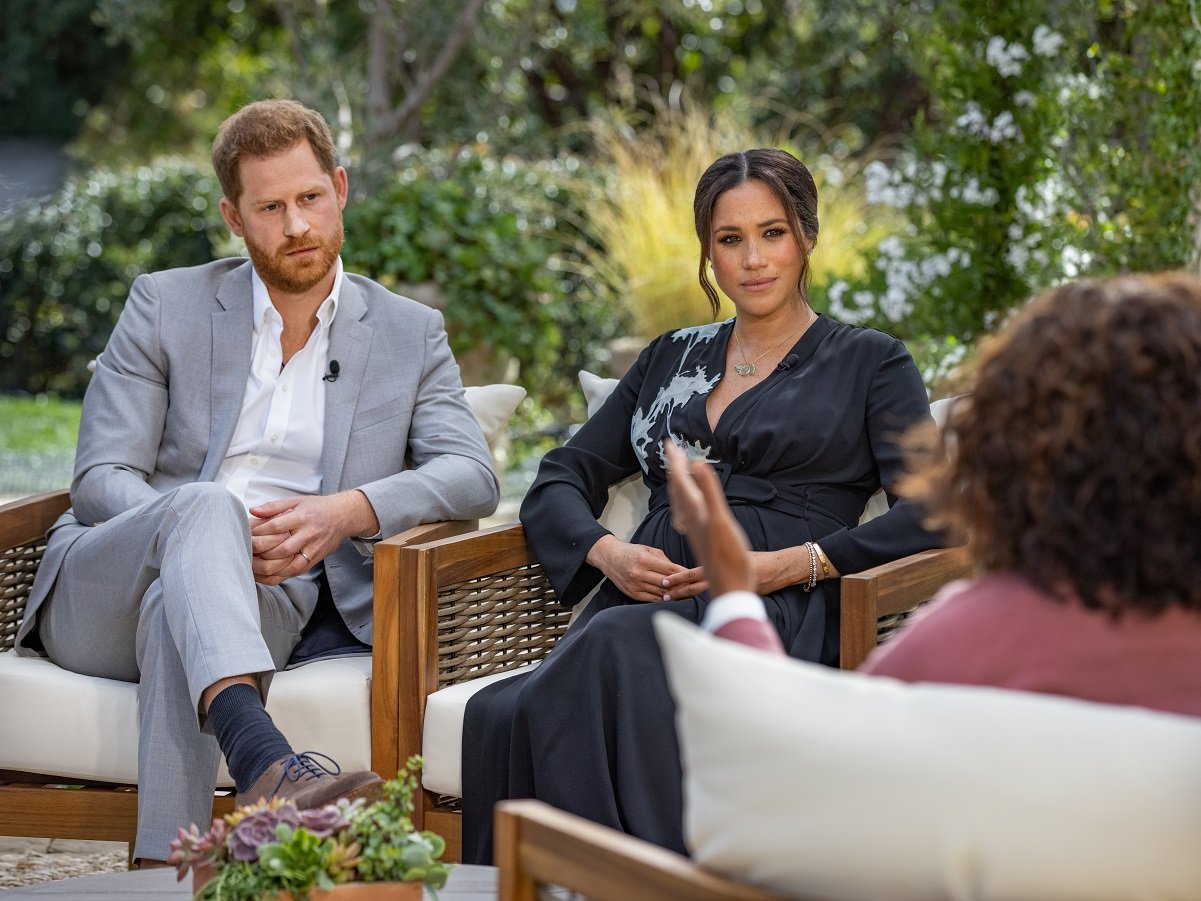 The palace was in control of Prince Harry and Meghan Markle's first pregnancy announcement
When the Duke and Duchess of Sussex announced their first pregnancy, they did so via a statement from the royal family. It was issued on October 15, 2018, the first day of their tour of Australia and New Zealand. The family shared the statement on their website and social media channels.
"Their Royal Highnesses The Duke and Duchess of Sussex are very pleased to announce that The Duchess of Sussex is expecting a baby in the Spring of 2019. Their Royal Highnesses have appreciated all of the support they have received from people around the world since their wedding in May and are delighted to be able to share this happy news with the public."
The Sussexes announced baby number two how they wanted to
When Harry and Meghan revealed they were expecting baby number two, they broke the news a lot later into the pregnancy. They also did it with a more personal statement (via a spokesperson) and an intimate photo.
"We can confirm that Archie is going to be a big brother. The Duke and Duchess of Sussex are overjoyed to be expecting their second child," read the statement.
The black-and-white photo featured Harry and Meghan in the garden of their new home in Montecito, California. Unlike her first pregnancy, this photo will be one of the few that the public gets to see of Megan during her pregnancy.
The couple has remained extremely private since stepping down as senior working royals. This means no baby bump watching or media scrutiny.
Prince Harry's second child will be the first American royal
Baby Sussex number two will most likely be born in California. Which will make her the first member of the royal family to be born in America. According to Cosmopolitan, Harry and Meghan's second child will be the first royal in more than 90 years to be born abroad. Prince Philip was born in Corfu, Greece on June 10, 1921.
Harry and Meghan's daughter will automatically be an American citizen at birth. However, both Archie and Harry will have to wait a few years to get their citizenship.
No social media announcements or photocalls
It's become tradition in the UK for royal parents to have a photocall with their newborn immediately after their birth. Meghan and Harry bucked the trend of pics on the stairs of the Lindo Wing at St. Mary's Hospital when Archie Harrison was born. Instead, they waited a couple of days and had their photocall at Windsor Castle.
This time around, there won't be a photocall at all. There won't even be an announcement on social media. Harry and Meghan have not returned to social media since ditching their Sussex Royal accounts in the wake of Megxit. The expectation is that the couple will announce the news via a spokesperson.
Prince Harry and Meghan Markle can keep their baby gifts
When Archie Harrison arrived in May 2019, Harry and Meghan were not allowed to accept gifts from people they didn't know or by a commercial enterprise. They also couldn't keep presents if they had concerns over the person who sent them.
For baby number two, though, the Sussexes will be allowed to keep baby gifts from friends, family, and well-wishers. According to Page Six, Harry and Meghan are planning a home birth for baby number two. She is expected to arrive in early summer.
"Meghan's plan was to have a home birth with Archie, but you know what they say about the best-laid plans," a source explained. "In the end, her doctors advised her to go to hospital and all she was interested in was about delivering Archie safely. But she has a beautiful home in California, it's a beautiful setting to give birth to her baby girl."