Prince Harry and Meghan Markle Do Not Want a 'Totally Private Life,' Expert Claims
Prince Harry and Meghan Markle have been trying to live a more private life than other members of the royal family. However, an expert claims they do not want to be "totally private."
Earlier this year, Prince Harry and Meghan, Duchess of Sussex stepped down from being senior members of the royal family. The couple would no longer be receiving money from U.K. taxpayers and subsequently moved to Los Angeles away from the hustle and bustle of the British monarchy.
Many onlookers see this as Harry and Meghan's way of becoming private citizens and expect that they would no longer be public figures in any way. However, a royal expert recently explained that Harry and Meghan do not want a "totally private life." Rather, the pair reportedly wants a public life with more privacy than before.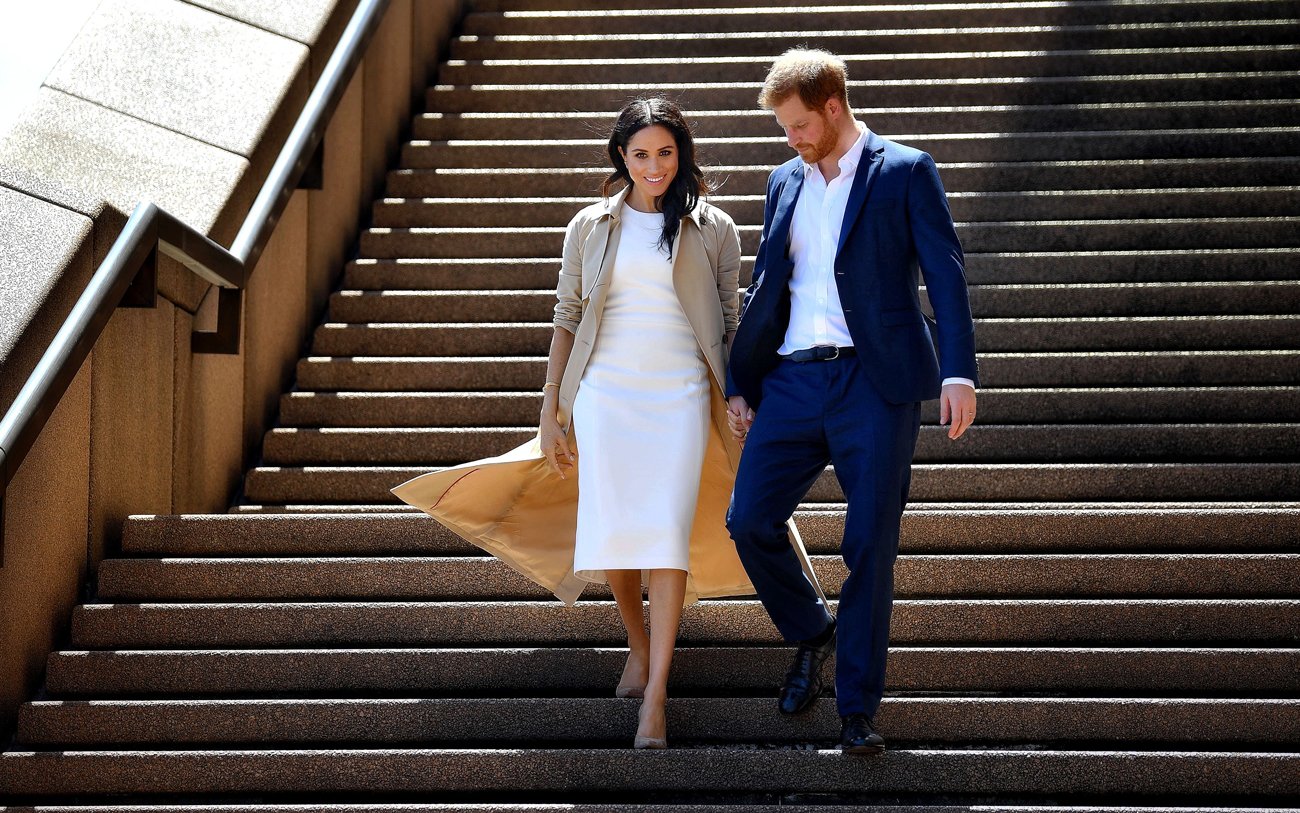 Prince Harry and Meghan Markle have tried to be more private than other royals
Since royals receive money from taxpayers and work to serve the public, fans expect them to be open about different aspects of their lives. For example, royals who are high up in the succession line are expected to have televised, public weddings. Special events in their children's lives should also be celebrated with their subjects.
However, Harry and Meghan opted for a more private route. Although their wedding received a lot of press coverage, they decided not to invite the press into their son's birth or christening. Since the latter two events occurred while Harry and Meghan were senior members of the royal family, the couple received a lot of criticism for the move.
Harry and Meghan showed their desire for privacy even more when they decided to step down from their royal positions. They moved to Los Angeles with their son in the spring and have been keeping their personal life on the down-low since then.
Harry and Meghan often get criticized for not being private enough
RELATED: Prince Harry 'Lacks Confidence' and Is 'Eclipsed' by Meghan Markle During Video Call, Body Language Expert Says
Related post url: 
While it's clear Harry and Meghan want more privacy, they also get criticized for doing activities that seem to be the opposite of private.
For example, Harry and Meghan are allegedly working with royal commentator Omid Scobie to write a tell-all book about their experiences these past couple of years.
Additionally, Meghan, especially, seems interested in working in Hollywood again. She recently provided voiceover for the Disney documentary Elephant. The couple has also reportedly hired PR agents to help them get more TV and movie work.
Royal expert claims Harry and Meghan actually do not want a 'totally private life'
RELATED: Meghan Markle and Prince Harry Had a Deep Discussion About Megxit Before They Even Got Married
Related post url: 
While Harry and Meghan have elicited some confusion about whether they would like to be private citizens or public figures, royal expert Victoria Murphy notes things are not as puzzling as they seem.
"They have stepped back not in search of a totally private life (as some erroneously claim they wanted) but for a different kind of public life. A public life where they can have more control over who gets access to them and what they spend their time on," Murphy writes in an article for Town & Country.
Murphy also cites a source who shared that Harry and Meghan's new focus will be on using their high-profile status to support their new charitable organization, Archewell.
"They are hands on, working nonstop on the development of Archewell—their new nonprofit organization—and it's giving them a lot of energy," the insider said. "They want to see positive and substantive change happen in this world, and they want to lift up the voices and platforms of dynamic and diverse leaders of all kinds who are already making that change a reality."