Prince Harry and Meghan Markle's Exit Has Been 'Frustrating' for Prince William and Kate Middleton for This Reason
Prince Harry and Meghan, Duchess of Sussex's exit takes them away from the royal family, but that doesn't mean their absence hasn't still caused issues for Prince William and Catherine, Duchess of Cambridge. According to one royal expert, there's one frustrating thing that the Cambridges have to deal with.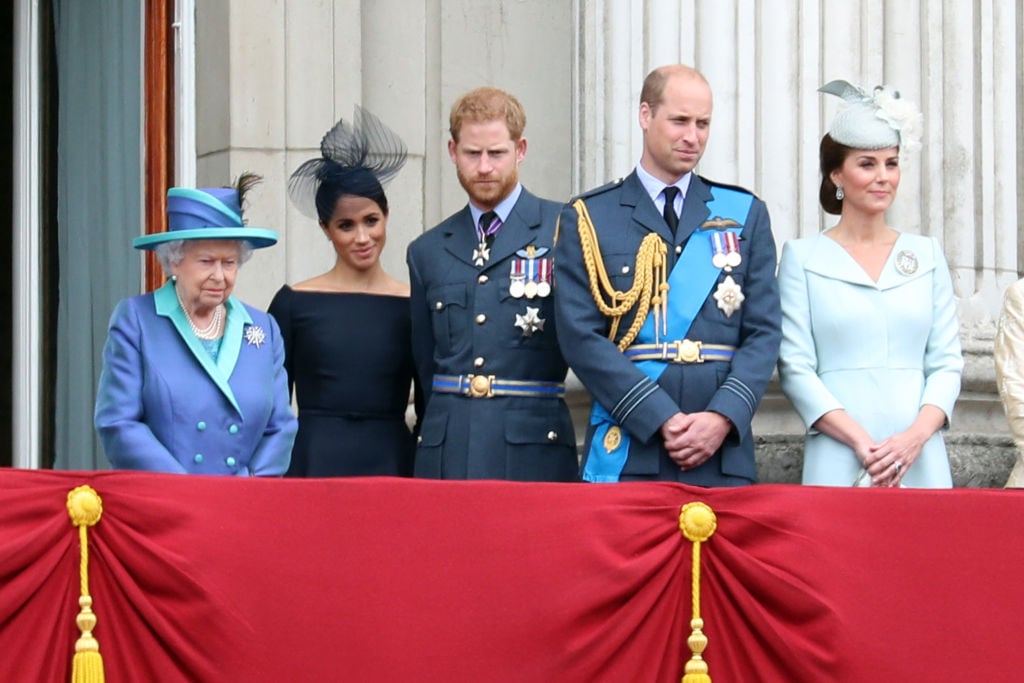 Prince Harry and Meghan announced their surprising plans
In early January, Prince Harry and Meghan announced their plans to "step back" from their royal duties. Queen Elizabeth approved of their move and quickly got to work ironing out the details.
"Following many months of conversations and more recent discussions, I am pleased that together we have found a constructive and supportive way forward for my grandson and his family," the queen's statement began. "Harry, Meghan and Archie will always be much loved members of my family. I recognise the challenges they have experienced as a result of intense scrutiny over the last two years and support their wish for a more independent life."
The statement continued: "I want to thank them for all their dedicated work across this country, the Commonwealth and beyond, and am particularly proud of how Meghan has so quickly become one of the family. It is my whole family's hope that today's agreement allows them to start building a happy and peaceful new life."
The one frustrating thing about their exit
With the Sussexes putting their royal life behind them, it would seem that Prince William and Kate wouldn't have many complaints.
The Cambridges have been busy with their duties including Kate's launch of a nationwide survey on early childhood. As Kate attended engagements to promote the survey, the Sussexes posted on their Instagram account for the first time since Harry joined Meghan and Harry in Canada.
Many believed the timing was less than ideal and that it pulled attention away from Kate's efforts.
"It was very unfortunate timing and an unfortunate oversight," royal correspondent Roya Nikkhah, told OK!, adding, "The households do know when there are big events coming up and they do try to work around that."
Nikkhah continued: "So there's definitely been frustration over clashes with publicity that possibly could have been avoided."
There may be some challenges now that Prince Harry and Meghan aren't in the fold anymore, as Nikkhah noted: "The Sussexes won't be checking in with the royal household each week to see what big events are happening. There will be less control of Harry and Meghan's activities and far less communication."
"That's just one of the things the household will have to come to terms with, but it's very frustrating," Nikkhah added.
Are Prince Harry and Prince William still feuding?
The Sussexes' departure from royal life reportedly didn't do anything to repair Prince William and Prince Harry's fractured relationship, though perhaps with time, they will bounce back and have a stronger bond.
"They didn't leave on good terms by any means, but they are both relieved that it's over," a family friend told People.
The insider continued: "Perhaps [Meghan and Harry] didn't think things through exactly as they could have, but they wanted to be happy. Who can blame them for that?"