Prince Harry and Meghan Markle 'Felt Trapped' by Royal Life, Believing Family Wanted to 'Exploit Their Popularity, Sources Claim
Prince Harry and Meghan Markle were unhappy with royal life and they felt trapped, one insider claims.
Prince Harry and Meghan, Duchess of Sussex have officially ended their royal duties, now reportedly living in Los Angeles, away from the constant media scrutiny they endured while in the UK. One royal source claims that they "felt trapped" by royal life as the family would "exploit their popularity when convenient."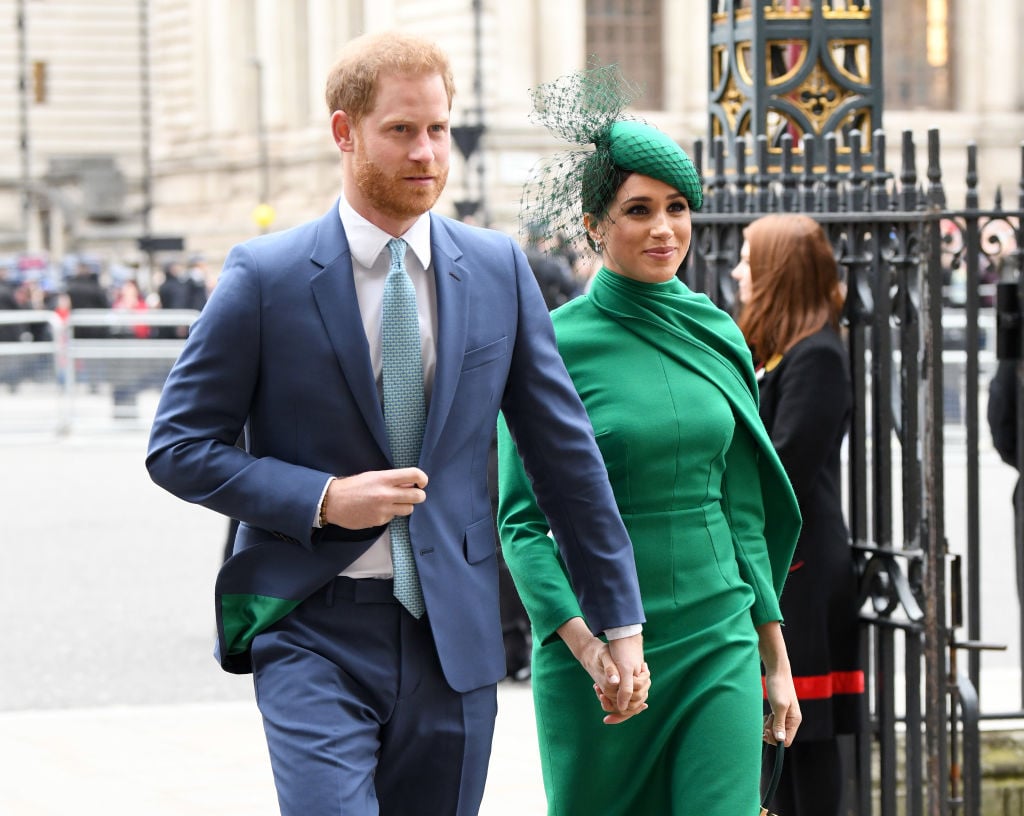 Prince Harry and Meghan have wrapped up their royal duties
The Sussexes announced their plans to step back from the family in January and Queen Elizabeth worked with them and other senior royals to finalize the plans. After completing a handful of royal engagements, Prince Harry and Meghan's last official day was Mar. 31.
After the queen gave her blessing and the couple agreed they would no longer use their HRH titles or receive any public funding, Prince Harry spoke at a dinner where he gave more insight into the reason for their drastic decision to leave royal life behind.
"The decision that I have made for my wife and I to step back is not one I made lightly. It was so many months of talks after so many years of challenges. And I know I haven't always gotten it right, but as far as this goes, there really was no other option," Prince Harry shared during a dinner for supporters of Sentebale.
Prince Harry and Meghan 'felt trapped' by royal life
Their plan to quit the royal family, Harry had explained, seemed like their only option. One source believes that, in addition to reaching their breaking point with the constant negative attention, they also "felt trapped" by their royal life.
"They felt that the institution only wanted to trot them out to exploit their popularity when convenient," one source told Rebecca English of the Daily Mail. "Otherwise it wanted to constrain because it was jealous and threatened by their popularity."
Another insider shared how the couple "felt the family just couldn't handle them," adding, "They felt trapped and believed senior establishment figures, including William, were trying to derail them."
Those feelings made the Sussexes "increasingly unhappy," English wrote, which was apparent in the emotional interviews the couple did for their documentary Harry & Meghan: An African Journey.
Prince Harry and Meghan figured out their plan and reportedly emailed the queen
According to English's report, "Unknown to anyone, the couple had in fact been 'plotting' a life outside of Britain."
Before their return to the UK, after they reportedly hashed out the details with a team of advisers and managers, Prince Harry emailed Prince Charles and the queen about their decision.
"Both the queen and Charles urged him not to rush into anything," English writes. She added, "One family source tells me: 'They understood that he and Meghan wanted something different and were willing to help but it was complicated."
The source further shared that Prince Harry "thought his family were stonewalling and decided to push the nuclear button."
English noted that, "Egged on by Meghan, he released his bombshell statement without telling the Queen first," with a courtier telling the Daily Mail editor, "Her Majesty was shocked. People were angry the Queen had been so disrespected."