Prince Harry and Meghan Markle Had No Choice But To Leave Royal Family, Felt 'Forced' Out
Meghan Markle and Prince Harry are stepping back from their positions as senior royals. But were they forced to make that decision?
Prince Harry and Meghan, Duchess of Sussex started a frenzy unlike anything that the royal family had never seen before when they announced that they wanted to step down from their positions as senior royals.
The announcement came on the heels of a rather rough year for the royal couple. Meghan had been constantly bashed in the media for everything from eating avocados to wearing jeans to Wimbledon and flying in a private jet. Eventually, she and Harry decided that they had had enough and wanted to become financially independent.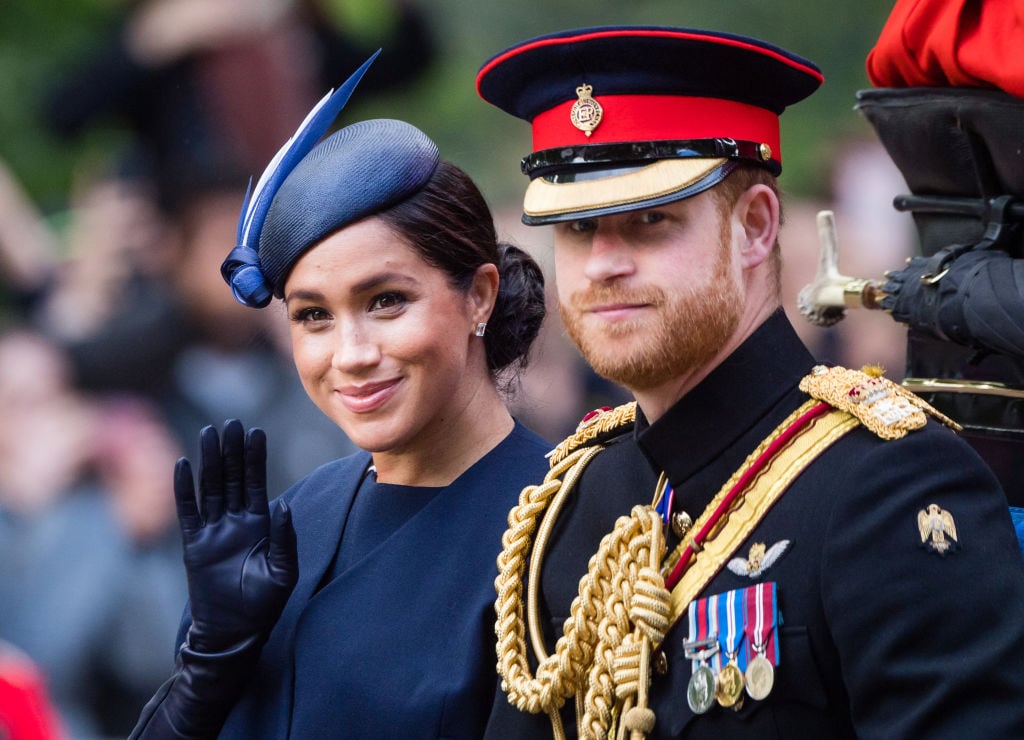 Since then, sources have reported that members of the royal family were shocked at their decision to step down, but what other choice did the Sussexes have?
Meghan Markle and Prince Harry step down
Harry and Meghan announced their big change on the Sussex Royal Instagram.
"After many months of reflection and internal discussions, we have chosen to make a transition this year in starting to carve out a progressive new role within this institution," the pair wrote. "We intend to step back as 'senior' members of the Royal Family and work to become financially independent, while continuing to fully support Her Majesty The Queen. It is with your encouragement, particularly over the last few years, that we feel prepared to make this adjustment."
And now, the two will be spending more time in Canada and the U.S.
"We now plan to balance our time between the United Kingdom and North America, continuing to honour our duty to The Queen, the Commonwealth, and our patronages. This geographic balance will enable us to raise our son with an appreciation for the royal tradition into which he was born, while also providing our family with the space to focus on the next chapter, including the launch of our new charitable entity. We look forward to sharing the full details of this exciting next step in due course, as we continue to collaborate with Her Majesty The Queen, The Prince of Wales, The Duke of Cambridge and all relevant parties. Until then, please accept our deepest thanks for your continued support."
The Queen's response to Megxit
Some people have dubbed Meghan and Harry's decision to distance themselves from the royal family as "Megxit." Queen Elizabeth II held a meeting with Prince Charles, Prince William, and Prince Harry to discuss the future of the Sussexes following Megxit.
"Today my family had very constructive discussions on the future of my grandson and his family," the Queen said in a statement. "My family and I are entirely supportive of Harry and Meghan's desire to create a new life as a young family. Although we would have preferred them to remain full-time working Members of the Royal Family, we respect and understand their wish to live a more independent life as a family while remaining a valued part of my family."
What led to Megxit?
In addition to Meghan and Harry's criticism in the media, there were also rumors going around that there was tension between the pair and the rest of the members of the royal family.
According to a source, this made Harry and Meghan feel as if they had no choice but to step away from the family.
"This is not how they wanted to handle this, but Meghan and Harry's hand was forced," a friend of the couple told People. "There is so much bad blood in that family — it's toxic."
"If relationships had been better, things would have been different."