Prince Harry and Meghan Markle Just Proved They'll Always Be More Popular Than William and Kate
For years, Prince William and Catherine, Duchess of Cambridge seemed to be the most popular royals. Although Prince Harry was a senior working royal himself, he typically made appearances alongside his brother and sister-in-law, even earning himself a reputation as "the world's most famous third wheel." When Harry married American actor Meghan Markle, suddenly, all eyes were on the new Duke and Duchess of Sussex. This is not to say that Harry didn't already have a huge fan base, but in recent years, just about everything that he and Meghan do becomes headline news.
As the future king and queen consort, William and Kate will always hold a special place in the hearts of fans around the world. Over the years, they have touched the lives of so many people, which more than explains why thousands line up in the streets to get a glimpse of them whenever they make an appearance. Although the Duke and Duchess of Cambridge get massive amounts of positive attention, Prince Harry and Meghan Markle just proved they'll always be more popular than William and Kate.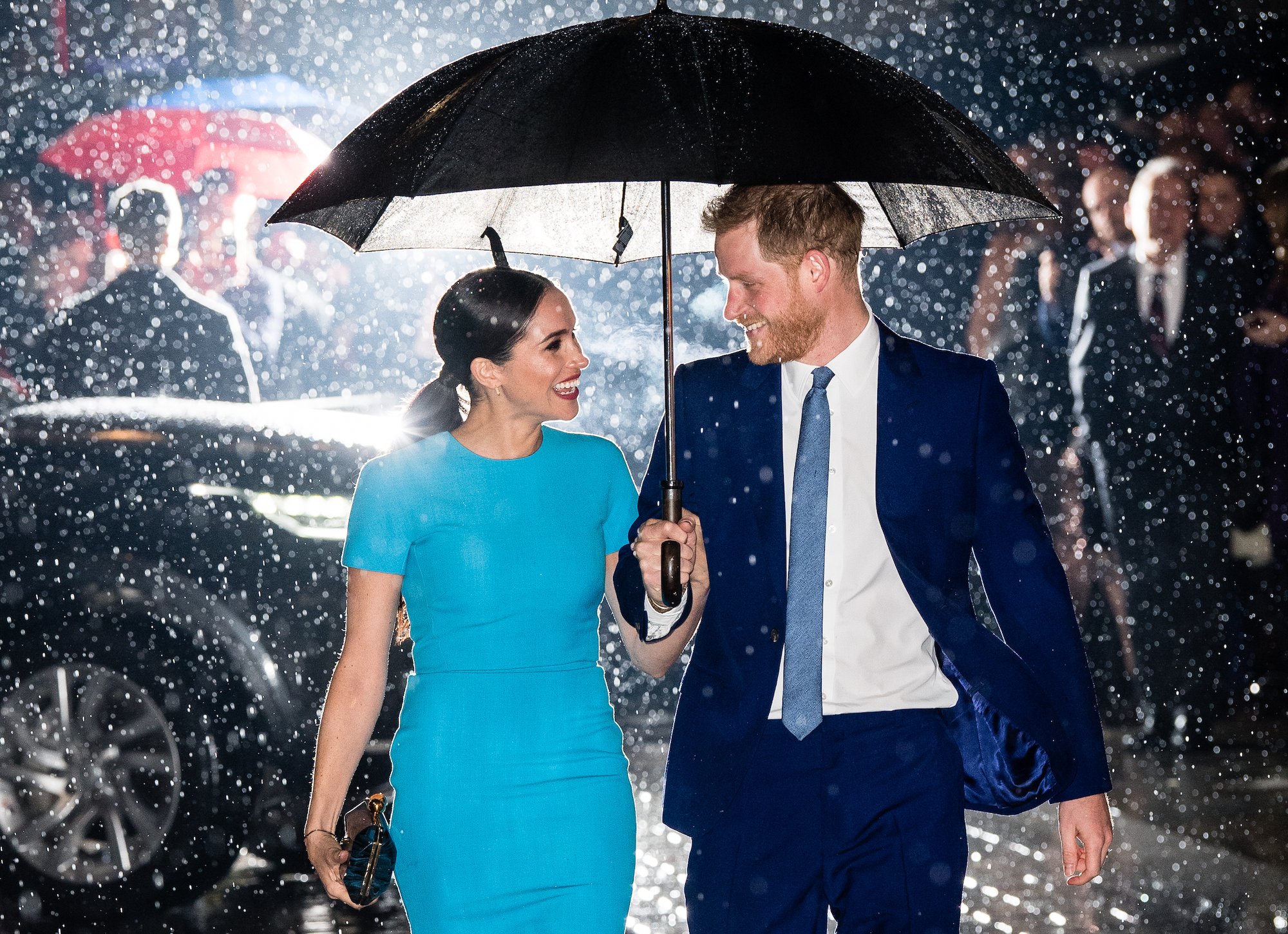 Meghan and Harry are no longer constrained by the royal family
Being a member of the royal family sounds like a fairy tale for just about anyone, but the truth is, it is pretty difficult at times. Royals are expected to follow a long list of rules and protocols, as illustrated by Harper's Bazaar, and the work schedule for senior family members can get pretty demanding. Add in the unfair media treatment that royals like Meghan and Harry have received, and being in the spotlight is anything but easy. For a few years, Meghan and Harry were bound by the confines of royal life, and they grew pretty unhappy and frustrated with everything. It was early in 2020 that the couple announced that they would be stepping down as working family members, and now that they have finally settled in California with their young son to begin their independent journey, they are even more popular especially now that Megxit is final. We can only imagine how happy the Duke and Duchess of Sussex must be to no longer feel constrained by the royal family.
They just got a huge deal with Netflix
Just about every royal fan knows at this point that Meghan and Harry just recently finalized a huge deal with Netflix. Actually, 'huge' is somewhat of an understatement, since the deal is worth a reported $100 million dollars. So, what does the partnership entail? Well, over the course of several years, the duke and duchess will be producing content such as children's shows, movies, scripted series, and more, according to The New York Times. They are sure to do amazing things that will delight their fans, and Meghan is definitely not a stranger to the entertainment industry. While the duchess is not planning to return to her days of acting, she and Harry said in a statement that their "focus will be on creating content that informs but also gives hope," Looks like they have amazing things planned!
Prince Harry and Meghan Markle just proved they'll always be more popular than William and Kate
So, how is it that Harry and Meghan will always be the more popular couple? Chances are, the Netflix deal is only the beginning, and most likely, they will be getting many more lucrative deals with huge companies like Spotify, or Hulu. After all, they are doing what makes them happy, and they are young, famous, rich, and also have big dreams and goals. While we will always love William and Kate no matter what, it would appear that Meghan and Harry just proved that they are clearly more popular.