Prince Harry and Meghan Markle Likely Have No Plans to Meet Princess Eugenie's Baby Soon
Prince Harry and Meghan Markle have been quietly enjoying a new life in the United States. Meanwhile, across the pond, Harry's cousin, Princess Eugenie, recently welcomed her first child with her husband, Jack Brooksbank.
Despite that Harry and Eugenie have always had a close relationship, it doesn't appear that the Duke and Duchess of Sussex will be returning to meet the little one any time soon.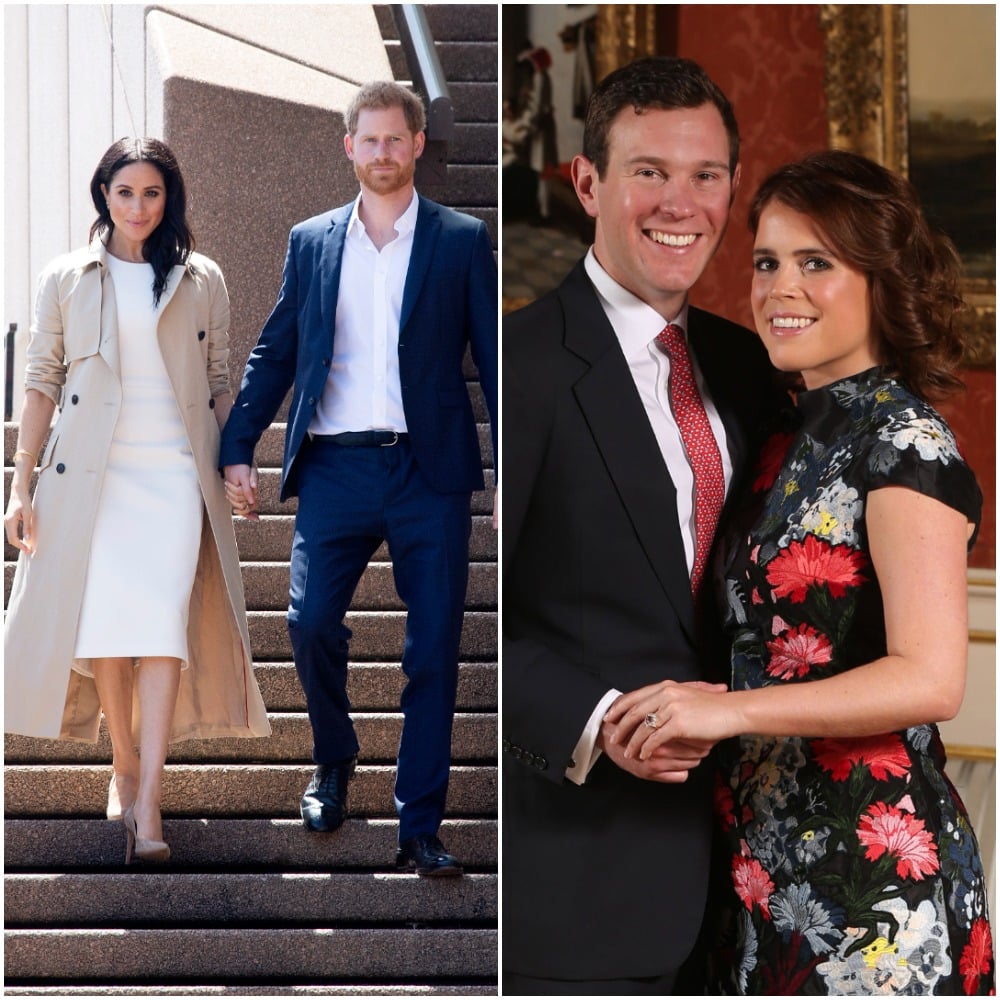 Prince Harry and Meghan Markle recently congratulated Princess Eugenie on her new baby
Eugenie and Jack announced back in September 2020 that they would be expecting their first child in early 2021. On February 9, the palace announced that the princess and her husband had safely welcomed a son, though as of press time, the couple had not yet released the baby's name. The royals typically wait a number of days before revealing a baby's name. Princess Eugenie also posted a photo of her son to Instagram, showing her and Jack holding his hand.
Meghan and Harry have reportedly sent a private congratulations to their cousin. According to Town & Country, Harry and Meghan chose not to make a public statement about Eugenie's baby but rather offer a behind-the-scenes congratulations, though it's unclear what was said.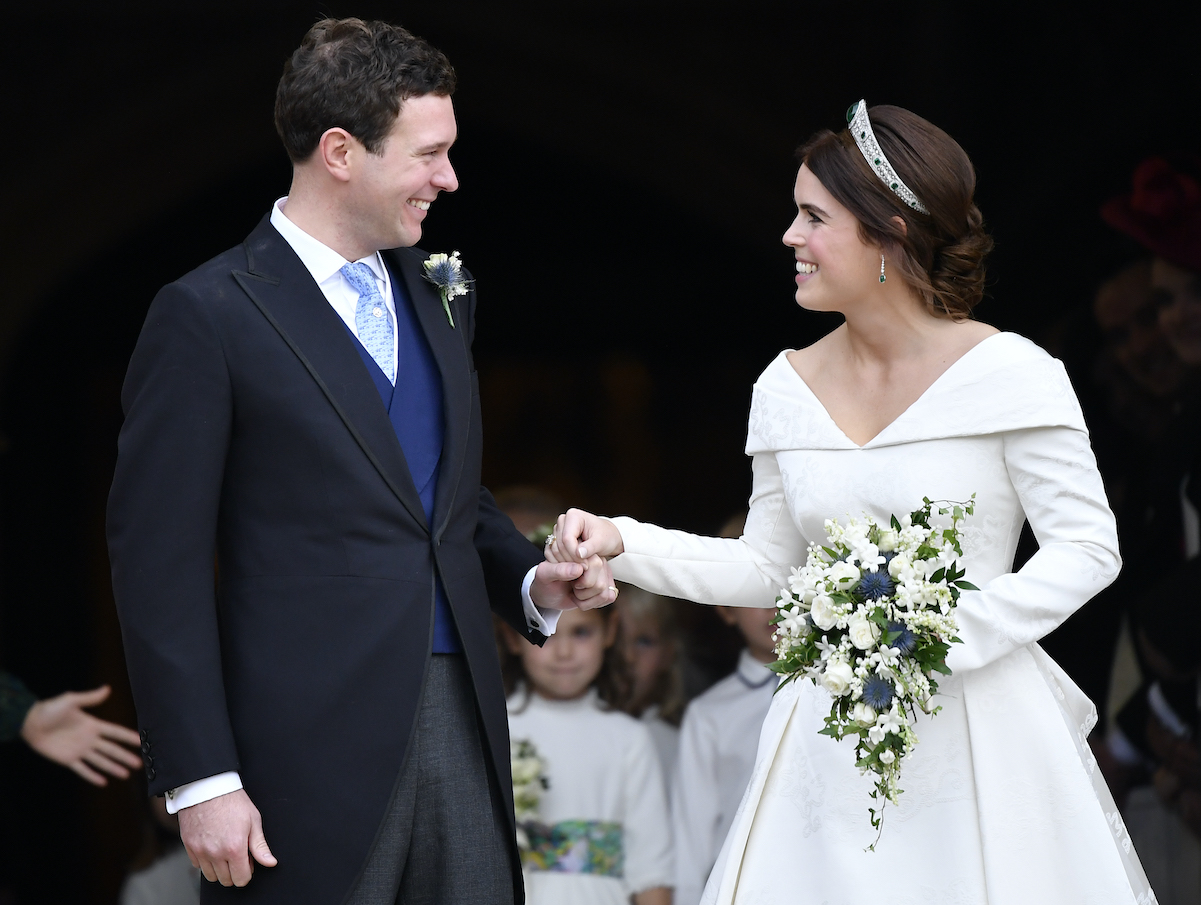 Harry and Meghan likely won't be returning to the U.K. any time soon
Harry and Eugenie always had a good relationship growing up. The cousins are several years apart, but it's possible that Eugenie's lifestyle, which sits just outside the direct royal spotlight, always appealed to Harry. Prince Harry and Meghan Markle moved to the U.S. back in March 2020, and they reportedly have yet to return to the U.K. for a visit.
Harry and Meghan have tried their best to stay out of the spotlight, and they've also been quite cautious about making any wrong PR moves during the pandemic. Based on royal events, the two might return home sometime in late May and stay through early June — enough time to attend the Invictus Games in The Netherlands, as well as attend the queen's annual birthday celebration, Trooping the Colour, should those events take place.
For that reason, it will likely be some time before Harry and Meghan actually meet Eugenie and Jack's little boy, though it wouldn't surprise us if there will at least be a Zoom call between the families at some point in the near future.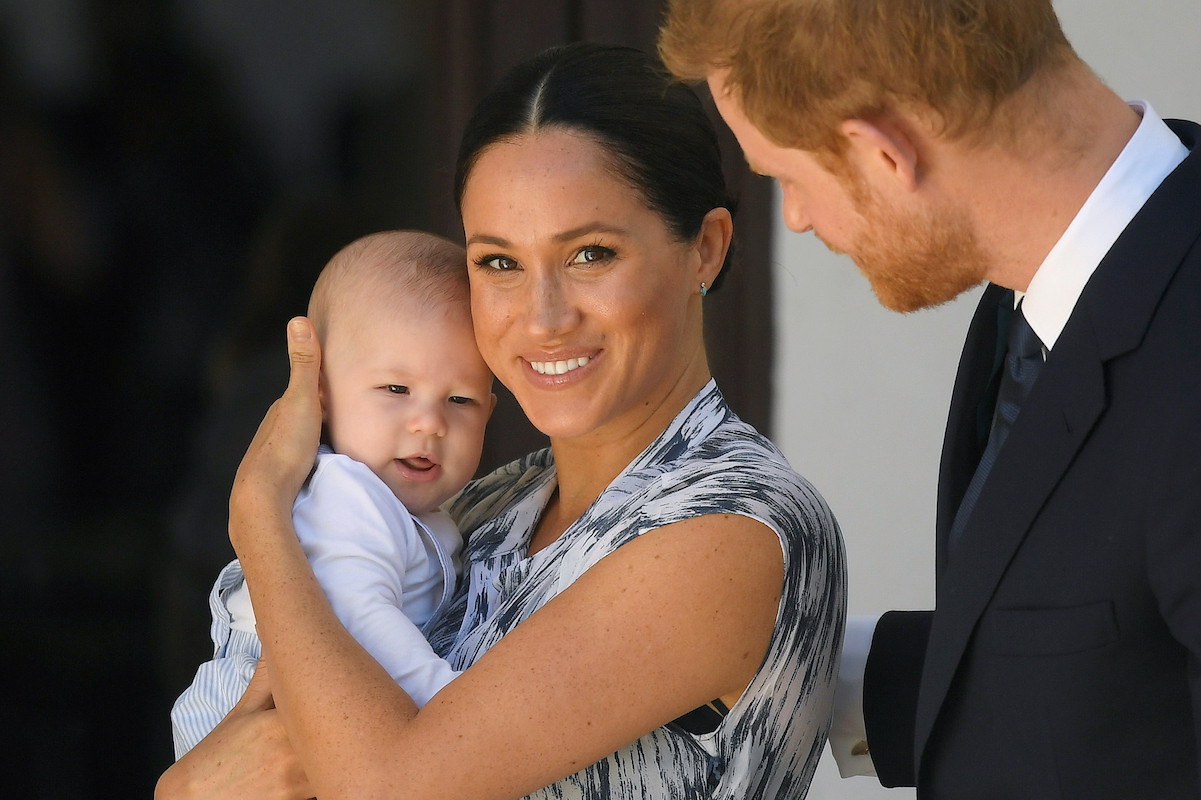 Will Archie be close with his cousins as they grow up?
People have worried about whether Archie will be able to develop a close relationship with his cousins now that he's living thousands of miles from them. Though Eugenie and Jack's son is technically not a first cousin to Archie, they still would otherwise have grown up together, had Prince Harry and Meghan Markle stayed in the U.S.
It remains unclear what kind of relationship Archie will have with the younger generation of royals. It's possible that, once the pandemic ends, Harry and Meghan might visit the U.K. far more frequently than just once every year.