Prince Harry and Meghan Markle 'Look More and More Nasty' With Their 'Blatant Lies,' Royal Author Says
Prince Harry and Meghan, Duchess of Sussex stepped down as senior royals in 2020. Since then, the couple has spent a lot of time airing their grievances about the royal family. However, some onlookers believe Harry and Meghan might have lied about a few details of their experiences. A royal author even says the Sussexes "look more and more nasty" as time goes on.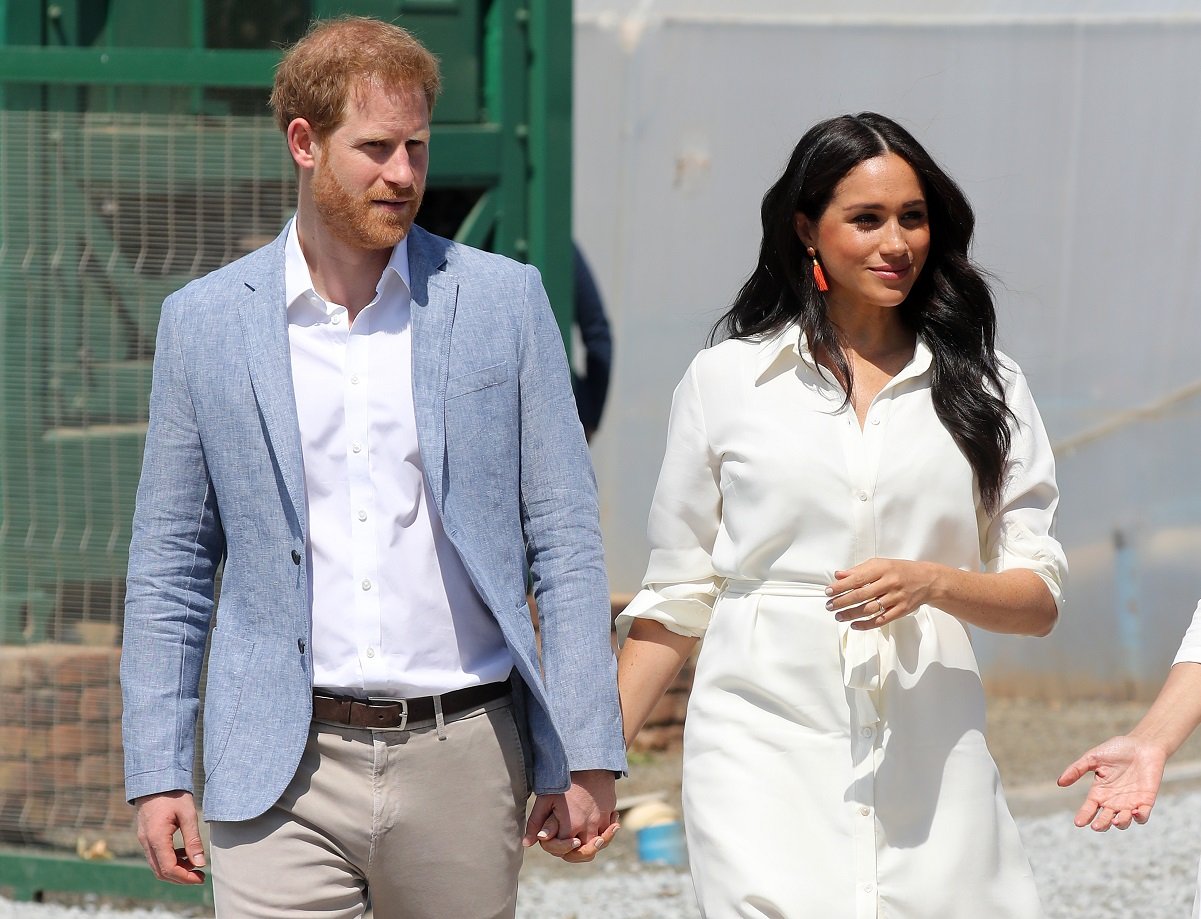 Prince Harry and Meghan Markle were accused of lying during their Oprah interview
In early 2021, Harry and Meghan sat down with Oprah Winfrey for their first tell-all interview since leaving the royal family. The event attracted a lot of attention around the world, though viewers later debunked some things the couple said.
For example, Meghan talked about her and Harry marrying three days before the actual royal wedding. However, the Archbishop of Canterbury, who officiated the wedding, said their legal wedding was still the date everyone knew it as and that he did not secretly marry the couple.
During the interview with Oprah, Harry also said Prince Charles "literally cut me off financially" in the first quarter of 2020 and stopped taking his calls. However, according to Vanity Fair, recent royal expenditure reports show that Charles only stopped funding Harry and Meghan in the summer of 2020. 
A royal author says the Sussexes 'look more and more nasty'
RELATED: Queen Elizabeth Reportedly Had Concerns About Meghan Markle's 'Behavior and Attitude' Before the Royal Wedding
In response to the claims from Charles' team that he did give Harry and Meghan money after they stepped down as senior royals, royal author Angela Levin says the Sussexes "look more and more nasty."
"t is ridiculous, isn't it?" Levin told talkRADIO, according to Express. "My only way of walking through this is that he and Meghan thought the £3-4 million his father gave them to help set them up was actually nothing and that they needed loads more. That is the only excuse I can make for what otherwise is a blatant lie."
Levin also believes the royal family are no longer being silent in the face of accusations from Harry and Meghan.
"We have got a pattern now nearly every couple of days they are pilling up," Levin said. "I think that is often due to the fact that the Palace now says they are not going to keep up with the Queen favourite saying 'don't complain, don't explain.' They have now decided they are not going to let things lie and let whoever it is get away with it because they know they do not respond. They are coming back with evidence and detail."
The Sussexes' spokesperson said they were not lying
RELATED: Meghan Markle's and Prince Harry's 'Damaged Backgrounds' Could Mean 'Negativity' for Their Marriage, Royal Expert Says
While some onlookers believe Harry was misrepresenting the truth when talking about being cut off by Charles, a spokesperson for the Sussexes said the couple was not lying.
"You are conflating two different timelines and it's inaccurate to suggest that there's a contradiction," the spokesperson said, as reported by Vanity Fair. "The duke's comments during the Oprah interview were in reference to the first quarter of the fiscal reporting period in the UK, which starts annually in April."
The source continued, "This is the same date that the 'transitional year' of the Sandringham agreement began and is aligned with the timeline that Clarence House referenced."