Prince Harry and Meghan Markle Never Expected Things to 'Turn Out the Way They Did' With Megxit, Biographer Claims
Royal fans are eagerly anticipating the upcoming Prince Harry and Meghan, Duchess of Sussex biography, Finding Freedom, and wondering if the tell-all book will reveal secrets from behind the palace walls that contributed to the Sussexes' exit from the royal family.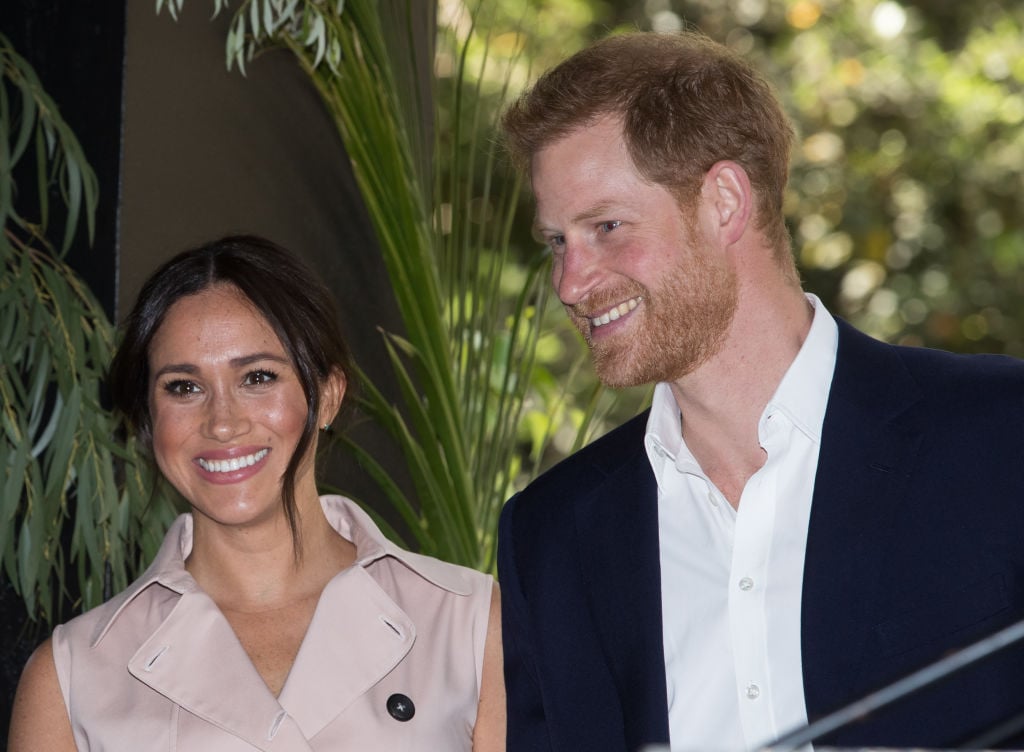 'Finding Freedom' promises an inside look at the Sussexes
Finding Freedom will be released on August 11 and fans are interested in discovering what ground the tell-all will cover. The book's description on Amazon shares that fans will find out more about the "unknown details of Harry and Meghan's life together."
The description explains how "few know the true story of Harry and Meghan," and the book will help with "dispelling the many rumors and misconceptions that plague the couple on both sides of the pond. As members of the select group of reporters that cover the British Royal Family and their engagements, Omid Scobie and Carolyn Durand have witnessed the young couple's lives as few outsiders can."
"With unique access and written with the participation of those closest to the couple, Finding Freedom is an honest, up-close, and disarming portrait of a confident, influential, and forward-thinking couple who are unafraid to break with tradition, determined to create a new path away from the spotlight, and dedicated to building a humanitarian legacy that will make a profound difference in the world," the description adds.
New details emerge about the book
On the May 5 episode of the Heirpod podcast, the book's co-author, Omid Scobie, dished on how the biography has been a work in progress for a couple of years now. A lot has changed for the Sussexes during that time.
Scobie has had to keep the project under wraps for two years. "It's been a long time in the making," Scobie shared. "It feels nice to actually be able to talk about it after quietly beavering away on this for such a long time."
Scobie revealed, "This project started about two years ago and to say there have been twists and turns is, of course, an understatement."
"These are things that no one expected. I don't think even Harry and Meghan, who by their own accounts struggled with the realities of the situations they were in, expected things to sort of turn out the way they did," he continued.
Scobie had behind-the-scenes access
Scobie further shared how he's been at engagements with the Sussexes and "spoken with so many people in their lives," so that the "book really follows that journey that they've been on."
He assured, "No stone has been left unturned. I've been able to watch this couple remain faithful to their own beliefs, stand strong in the face of adversities — we've seen them all play out very publicly in the press."
"I would like to that think this tells the definitive version of their life together away from all the noise of the headlines and mistruths," Scobie added. "As much as this story has taken place behind the palace walls, I do feel like their journey that they've been on to create a life of purpose and freedom is something we can all relate to."