Prince Harry and Meghan Markle Reportedly Want to Find a House with Room for Doria Ragland
Finding a new home hasn't been particularly easy for Prince Harry and Meghan Markle. The couple has reportedly been house hunting in the Los Angeles area ever since they relocated from Canada in March, but it appears that they have yet to find something worthwhile. A new report says their dream abode would include plenty of space for them, their baby boy, Archie Harrison Mountbatten Windsor, and Markle's mom, Doria Ragland.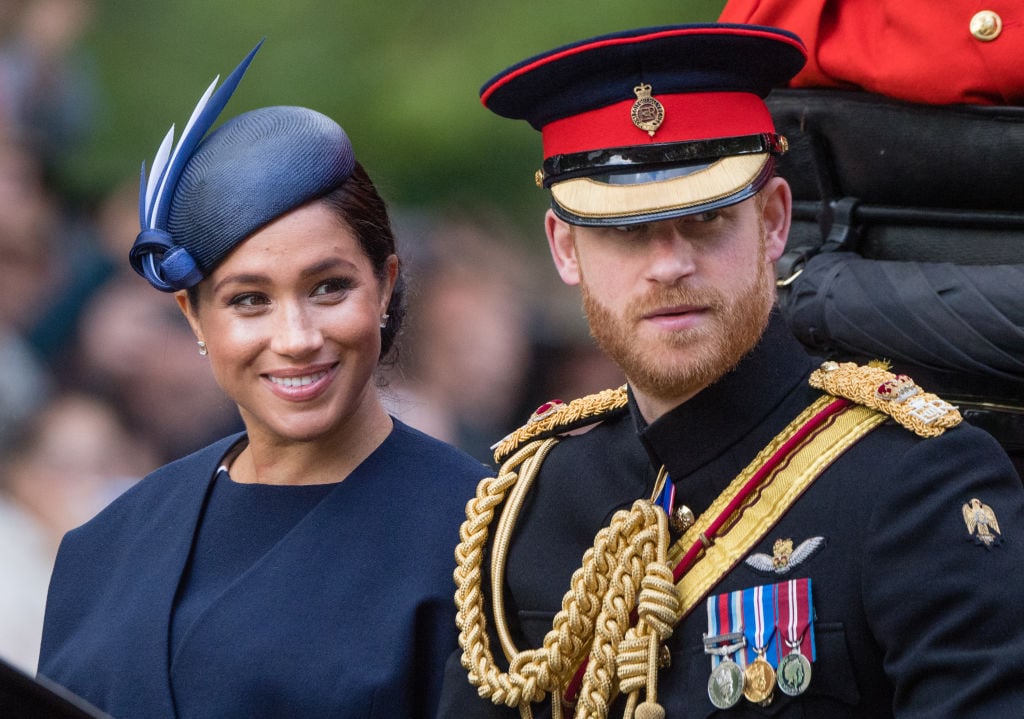 Prince Harry and Meghan Markle's move to the United States
After stepping back from their senior roles within the royal family, Prince Harry and Markle moved into a home in Vancouver Island. They lived there for a little over two months before moving to Markle's native Los Angeles in late March.
"It was always their plan to eventually be based in California since their work life will be focused in the US," a source told Entertainment Tonight at the time.
According to The Sun, the couple is now renting a $10 million "paparazzi-proof" mansion in Los Angeles. A source talked to the outlet about their pad, saying:
"The market is dive-bombing at the moment so a permanent move seems some time away. So they have tried to make life as comfortable as possible in their rented house and have found a wonderful complex away from prying eyes….It is accessible through two guarded checkpoints and prides itself on being 'paparazzi-proof.'"
"Most houses here are enormous and quite a few celebs live nearby, including Elton [John]. If they can't move for another few months, at least they will be happy and very comfortable here."
Prince Harry and Meghan Markle's search for a new house
Reports have said that Prince Harry and Markle are looking for a secluded, multimillion-dollar pad in Beverly Hills. On April 29, a source told The New York Post: "They are quietly looking at mansions in the $15 million to $20 million range that are both beautiful and secluded, offering the privacy they need."
One property that has reportedly caught their eye is a $13 million mansion in Los Angeles' affluent neighborhood of Pacific Palisades. According to The Sun, the palatial property is near the homes of Tom Hanks and Ben Affleck and comes with a "granny annex" for Ragland.
"Once quarantine and lockdown are over, Harry and Meghan will be moving into their new pad—and they want Doria to be included in these plans," a source told the outlet. The insider claimed the couple has specifically been looking for a home with a granny annex because of how "hugely independent" Ragland apparently is.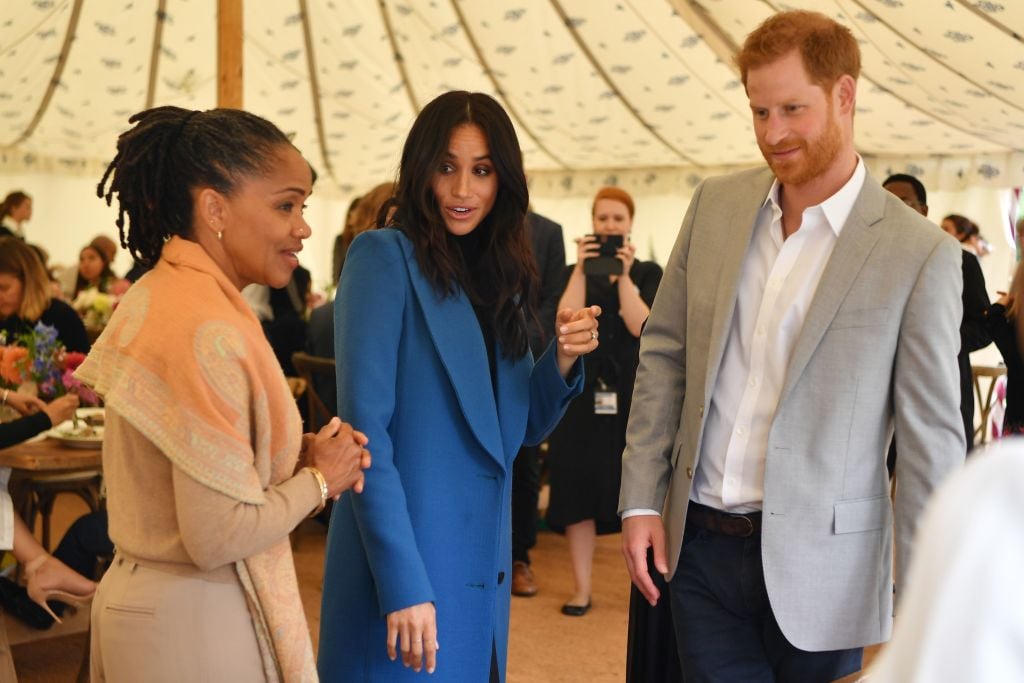 "The family have been joking that Meghan and Harry will now have a babysitter on tap, but the reality is Meghan doesn't trust many people and Doria is her rock and her biggest champion," the source added.
As far as Prince Harry's feelings on all of this, the insider claimed he is fully OK with it. "Harry has also grown close to her so, believe it or not, he was receptive to the idea of living with his mother-in-law," they shared.
Besides, there is plenty of room for the four of them. In addition to the annex, the mansion reportedly comes with six bedrooms, a pool, a cinema room, a huge kitchen, and more. See photos on The Sun's website.