Prince Harry and Meghan Markle Will Have an Easier Time in the U.S.: 'Americans Are Easy to Please,' Royal Family Member Says
Prince Harry and Meghan, Duchess of Sussex seem to be in a good space since leaving behind their royal duties. Once under the glaring spotlight that came with their royal life, the Sussexes are pursuing new projects and using their platform to address important issues. One royal family relative believes the couple are having an easier time in the U.S. because "Americans are easy to please."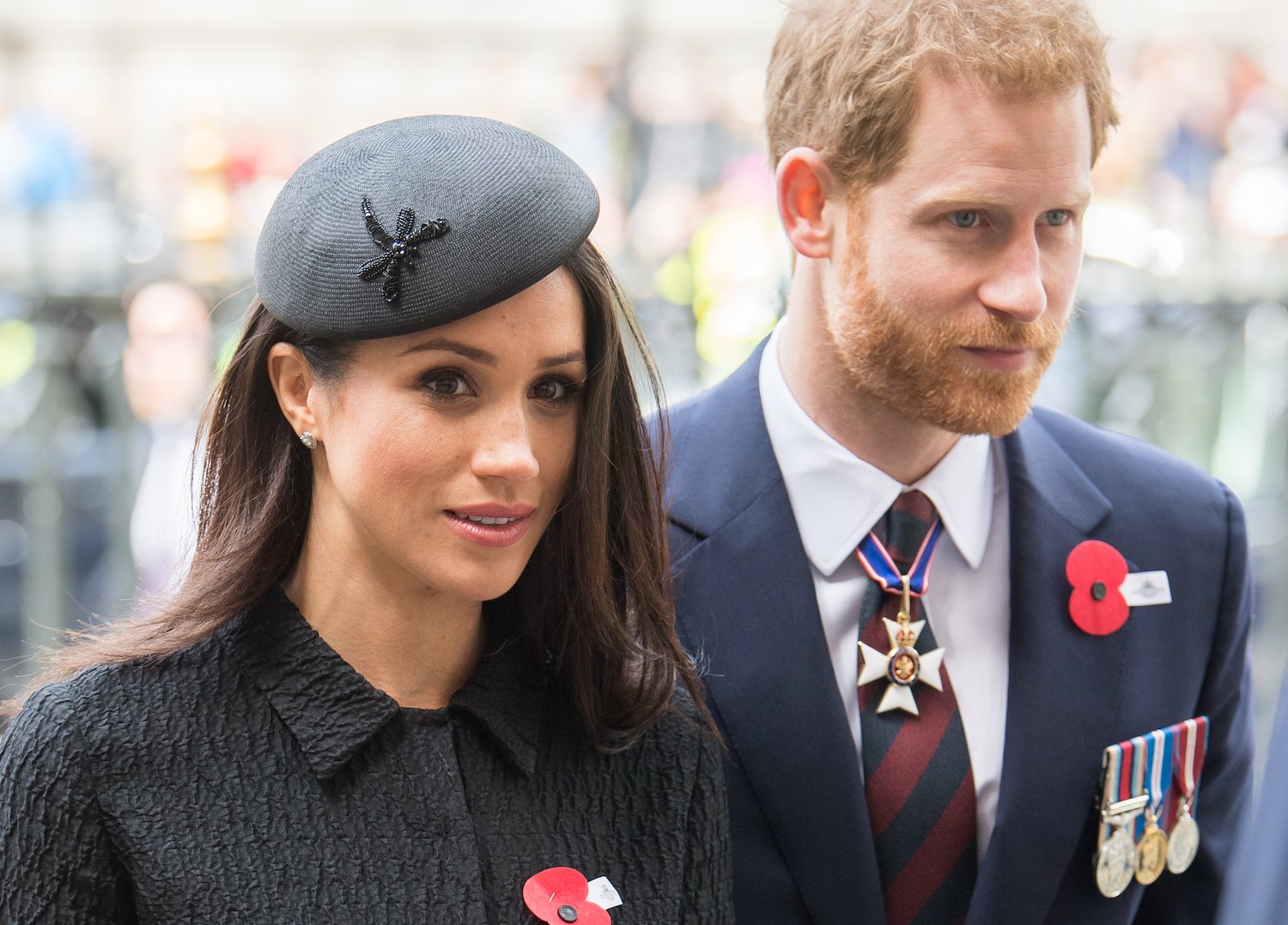 Prince Harry and Meghan Markle left their royal duties behind in March
In January 2020, Prince Harry and Meghan announced their plan to step back from their royal duties in order to avoid the constant negative media attention. Their roadmap of a half-in/half-out arrangement wasn't approved by Queen Elizabeth, but she supported their decision and the couple finalized their official last day of royal duties in March.
At the time, Prince Harry spoke at a dinner, explaining how he and Meghan had hoped their plan would be approved, but accepted the arrangement so they could live "a more peaceful life."
"I've accepted this knowing it doesn't change who I am or how committed I am, but I hope it helps you understand what it had come to, that I would step my family back from all I have ever known to take a step forward into what I hope can be a more peaceful life," Prince Harry noted.
Prince Harry and Meghan may find their lives easier in the U.S.
After their exit, the couple made their way to California, buying a home in Montecito and signing an exclusive Netflix deal for their production company to create content that "informs but also gives hope," including documentaries and family programming.
The couple has also attracted far less negative media attention than when they were in the royal spotlight. Royal cousin and socialite Christina Oxenberg believes that the Sussexes will "do well" in the U.S. because Americans are less critical and are "charmed" by the couple.
Oxenberg, a second cousin of Prince Charles, explained in an article for Tatler (via Daily Mail) that "Americans are easy to please" when compared to the British.
"Possibly too much is expected by the Brits from England's one-time most eligible bachelor and his actress wife," she explained.
Oxenberg continued, "To be adored in America, all Harry and Meghan need to do is pick up a dog from a shelter. Americans are easy to please. What draws scorn in England will be applauded in the States."
The socialite shared her belief that any media attention Prince Harry and Meghan receive will be "positive rather than petulant," as she believes American journalists will treat them "very well."
Meghan Markle discussed toxicity at the 'Most Powerful Women' summit
Meghan discussed online communities during an appearance at Fortune's Most Powerful Women summit, where she touched on the spread of misinformation, something she is unfortunately all too familiar with.
"If you look back at anything that I've said… what ends up being inflammatory, it seems, is people's interpretation of it," she explained. "But if you listen to what I actually say, it's not controversial."
Meghan quoted artist Georgia O'Keeffe during her appearance, sharing, "I have already settled it for myself so flattery and criticism go down the same drain and I am quite free."