Prince Harry and Meghan Markle's Belongings Removed From Frogmore Cottage 'In the Dead of Night' to Make Room for Another Royal
It looks like Prince Harry and Meghan, Duchess of Sussex, won't be back in the UK anytime soon. Just weeks after the couple paid off the $2 million renovation bill for Frogmore Cottage at Windsor — their official UK residence — Harry and Meghan's belongings were removed in "the dead of night." Now, Princess Eugenie and Jack Brooksbank have moved in and are calling Frogmore Cottage home.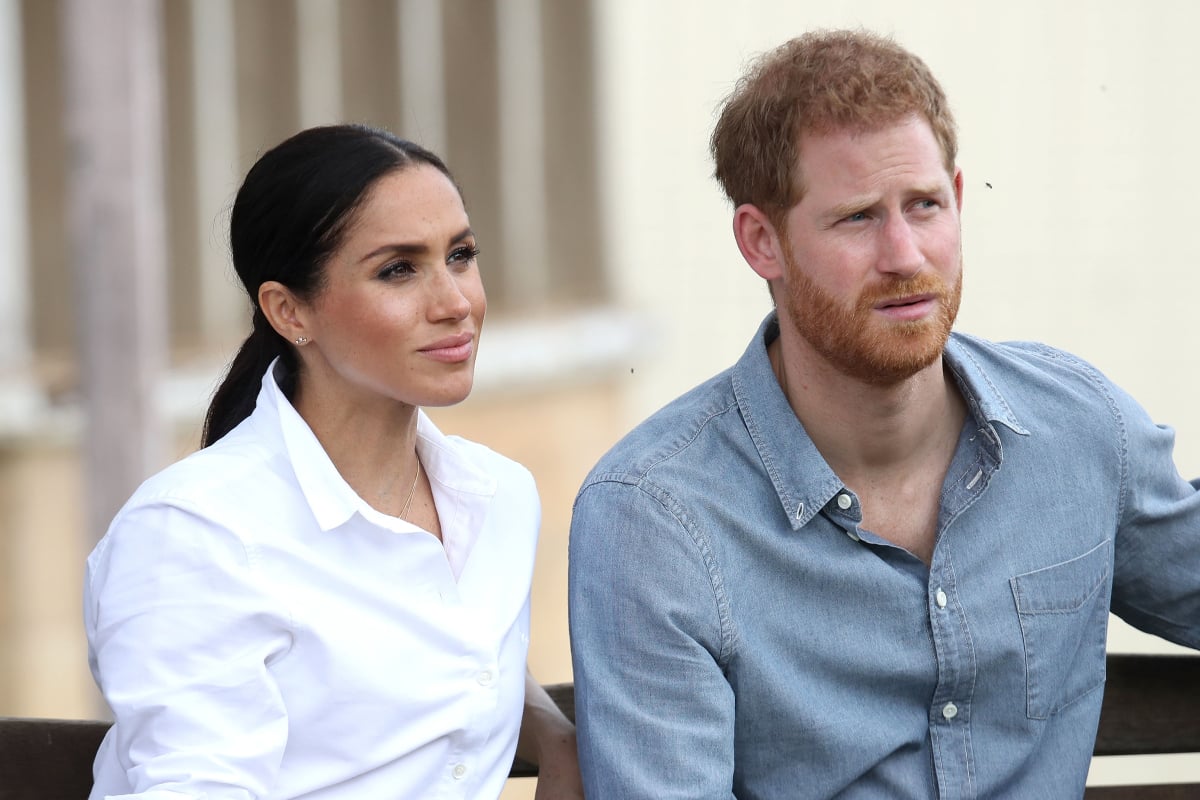 Prince Harry and Meghan Markle renovated Frogmore Cottage to raise Archie Harrison
In April 2018 — one month before Harry and Meghan married — Queen Elizabeth gifted the couple Frogmore Cottage on the grounds of Windsor Castle. Over the next year, the Duke and Duchess of Sussex spent £2.4 million ($3.2 million) in British taxpayer money to renovate the residence.
As Cosmopolitan notes, Harry and Meghan renovated Frogmore Cottage to make it family-friendly for raising small children.
"Frogmore was kitted out to Meghan and Harry's tastes with son Archie in mind, so it is the perfect place for a couple to bring up a baby," an insider dished.
The Sussexes moved into Frogmore Cottage in April 2019, just days before Archie's birth. But by the end of the year, they ditched the residence and fled to Vancouver Island in Canada. At first, it appeared that Harry and Meghan just wanted to take a break for the holidays. But by January 2020, they made it clear that they were done with royal life.
Harry and Meghan moved to the United States in March and briefly stayed at Tyler Perry's Los Angeles mansion. The couple eventually purchased their own multi-million-dollar property in the exclusive Montecito neighborhood of Santa Barbara, California. They also paid back taxpayers for the renovations.
Princess Eugenie and Jack Brooksbank are expecting their first child
At the same time Harry and Meghan decided to walk away from their lives as senior royals, his cousin, Princess Eugenie, and her new husband Jack Brooksbank were starting their lives together as a married couple. In September, they announced that they are expecting their first baby in "early 2021."
According to Good Morning America, Eugenie and Jack moved into Frogmore Cottage in early November and plan to raise their baby there. One source confirmed that Harry and Meghan are "delighted to be able to open their home" to Eugenie and Jack as they start their new family.
RELATED: Meghan Markle's Pregnancy News Did 'Not Go Down Particularly Well' With Princess Eugenie
In addition to the renovations that accommodate a young family, the residence "has the bonus of being around the corner from her parents [Prince Andrew and Sarah Ferguson] and, of course, the Queen," a second insider dished.
"Harry and Meghan didn't fancy Frogmore for whatever reason but Jack and Eugenie are delighted with it," the source revealed.
To make room for the couple, moving vans showed up in "the dead of night" to remove Harry and Meghan's belongings.
Is this a sign that Prince Harry and Meghan Markle have no plans to return to the UK?
According to The Sun, Princess Eugenie and Jack Brooksbank's move into Frogmore Cottage is a clear indication that Harry and Meghan have no plans to return to the UK anytime soon.
"Removal vans pitched up in the dead of the night and cleared out the cottage. They definitely did not want to be seen," the source said. "Emptying their home and handing over the keys is a pretty strong sign Harry and Meghan have no plans to return. It appears they are tying up loose ends as they plan to extend their stay in the US perhaps permanently."
Despite this move, Frogmore cottage will continue to be Harry and Meghan's official UK residence. They still have financial responsibility for the property and are simply sharing it with Eugenie and Jack.
A Buckingham Palace spokesperson declined to comment, but the royal family is aware of the arrangement.