Prince Harry and Meghan Markle's Exit Is 'Sad for the Queen' and a 'Letdown for the British People,' Says Expert
Prince Harry and Meghan, Duchess of Sussex attended the last of their engagements before their official Mar. 31 exit from the royal family. Now that the dust has settled after their departure, one expert claims that it's a sad development for Queen Elizabeth and, though they will recover, it was "a letdown for the British people."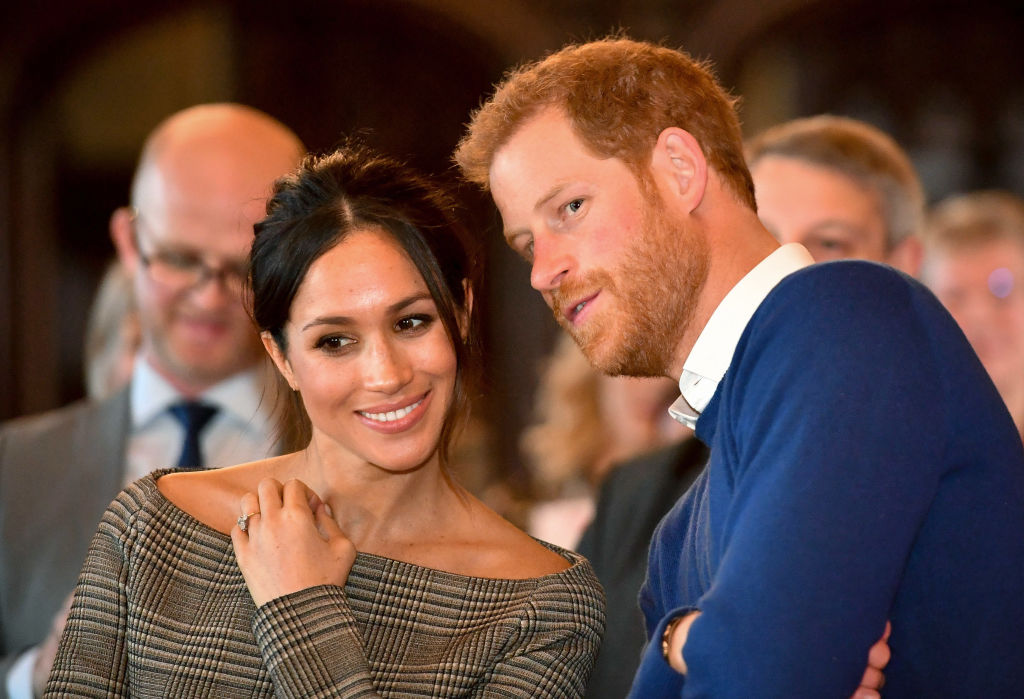 Prince Harry and Meghan had been planning their exit
Long before Prince Harry and Meghan announced their plan to step back from their royal roles, they had been mulling over the idea. It wasn't a decision they made lightly and, according to one close friend of the couple, Prince Harry had dropped a hint about quitting six months prior to their January announcement.
Primatologist Dr. Jane Goodall had been interviewed by Harry for the issue of Vogue that was guest-edited by Meghan in summer 2019 and spent some time with the couple, meeting their baby, Archie.
"At the end [of the conversation] Meghan came in to listen with Archie," Goodall shared with Daily Mail Weekend Magazine. "He was very tiny and very sleepy — not too pleased to be passed from his mummy. I think I was one of the first to cuddle him outside the family."
"I made Archie do the queen's wave, saying, 'I suppose he'll have to learn this,'" she noted, to which Harry responded, "No, he's not growing up like that."
The queen supported their decision
When the Sussexes announced their plan, many wondered how much the queen was in the loop. Queen Elizabeth called a special meeting with Prince Harry, Prince William, and Prince Charles to hammer out the details and come to an agreement. It was decided that Prince Harry and Meghan would have to give up using their HRH titles and would no longer receive public funding as part of the arrangement.
The queen offered her support in a statement that shared the specifics of their exit plan. "Harry, Meghan and Archie will always be much loved members of my family. I recognise the challenges they have experienced as a result of intense scrutiny over the last two years and support their wish for a more independent life," she noted in her statement
The statement added: "I want to thank them for all their dedicated work across this country, the Commonwealth and beyond, and am particularly proud of how Meghan has so quickly become one of the family. It is my whole family's hope that today's agreement allows them to start building a happy and peaceful new life."
Their exit is 'sad for the queen'
In speaking with the New Yorker, former press secretary at Buckingham Palace Dickie Arbiter commented on how the exit impacted the royal family and the British people.
"It is sad for the Queen — at ninety-three, the last thing she wants to see is her family disappear into the sunset — and it is also a letdown for the British people," the royal commentator shared.
Arbiter continued, "But the British people are stoic, and they get on with it. And, if that's what Harry and Meghan want, good luck to them."