Prince Harry and Meghan Markle's 'Increased Tension' With Royal Family Is Putting a Strain on Them; Meghan's Family Is Worried, Source Claims
Are Prince Harry and Meghan, Duchess of Sussex dealing with family tension with the royals? One source believes that Meghan's family is worried about her because she may be "struggling" after recent events.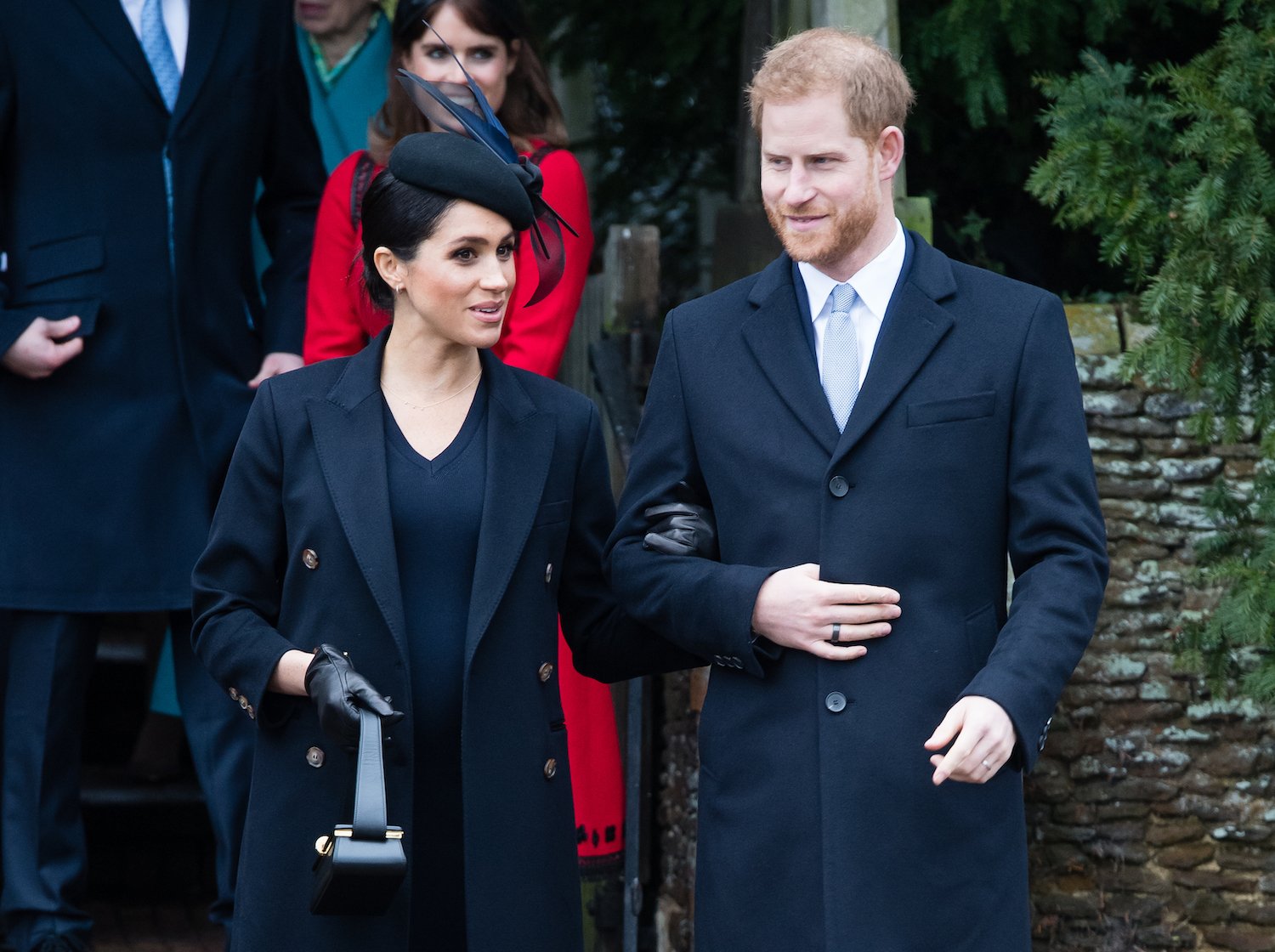 Meghan said she felt 'unprotected' by the royal family
In court documents submitted for the Sussexes' lawsuit against Mail on Sunday and MailOnline, there are claims that Meghan felt "unprotected" by the royal family when she was pregnant.
According to a report from ET, the legal documents state that Meghan "had become the subject of a large number of false and damaging articles by the UK tabloid media, specifically by the Defendant  [Associated Newspapers Limited], which caused tremendous emotional distress and damage to her mental health."
The documents further explain how Meghan's friends "had never seen her in this state before" and that they "were rightly concerned for her welfare, specifically as she was pregnant, unprotected by the Institution, and prohibited from defending herself."
Any friends and family of Meghan were told to tell media outlets "no comment."
"This shared frustration amongst [her] friends left everyone feeling silenced, as it appeared that other so-called sources were able to disseminate false statements," the documents note. "While the people who knew her best were told that they needed to remain silent."
Her family is worried about her
The stress of the situation seems to be impacting Meghan, a source explained. "She has gone very quiet. I think she is likely to be feeling extremely low and probably struggling," a relative of Meghan's shared with Sunday Mirror.
They added, "The legal battle and the increased tension it's created with the royals due to the information that's coming out has to be putting a lot of strain on them both."
"Meghan's been a lot more distant and introverted over the last few weeks — her family is worried. And Harry must be tormented by his fractured family ties. He was particularly down on William's birthday on June 21," the source noted.
Meghan had a falling out with a close friend
Meghan's relative also shared that the duchess may be facing some additional stress and worry after having a falling out with friend Jessica Mulroney.
"Meghan's fallout with Jessica has hit her really hard and she's not even been speaking to some of her closest friends," the source explained. "She's shut down — and they think she's at a loss over who to even trust any longer."
Meghan is being supportive of Prince Harry, who is reportedly struggling
Many royal experts have weighed in with how they think Prince Harry is doing after leaving his royal life behind. In the book Royals At War: The Inside Story of Harry and Meghan's Shocking Split With the House of Windsor, authors Andy Tillett and Dylan Howard shared how one source believes that Prince Harry is "feeling secretly tortured."
"On top of it all, he's got cabin fever," a source told the authors (via The Sun), believing that Prince Harry is "overwhelmed with guilt" by the Sussexes' move.
"It was far from an ideal situation. Harry's gone from feeling excited about the move to feeling secretly tortured," the insider explained.
The source added that Meghan is supporting her husband through this challenging time. "She's assuring [Harry] that once things go back to normal, he'll love their new life in LA. Meghan wants to take him hiking and talks about the local polo club and how much he'll love surfing," they explained.