Prince Harry and Meghan Markle's LA Move Has Fans Questioning Their True Megxit Motive
All eyes have been on Prince Harry and Meghan, Duchess of Sussex for the past few months as they transitioned out of their roles as senior working royals in favor of an independent life. There were so many questions surrounding Megxit, such as whether or not Meghan and Harry would retain their royal titles, would they ever go back to being working royals, and where they would live.
Meghan and Prince Harry have moved around quite a lot since their May 2018 wedding. At first, they were living on the grounds of Kensington Palace in a small residence known as Nottingham Cottage. It was from there that the couple moved to Windsor, taking up residence at a massive, 10-bedroom home called Frogmore Cottage.
After Megxit was announced, they left for Vancouver Island in Canada, and just recently, they settled into their new home in Los Angeles, California. They seem happy that they are now able to live the life that they wanted, so why is their move to California leaving royal fans questioning their Megxit motive?
Why did Meghan and Prince Harry make an unexpected royal exit?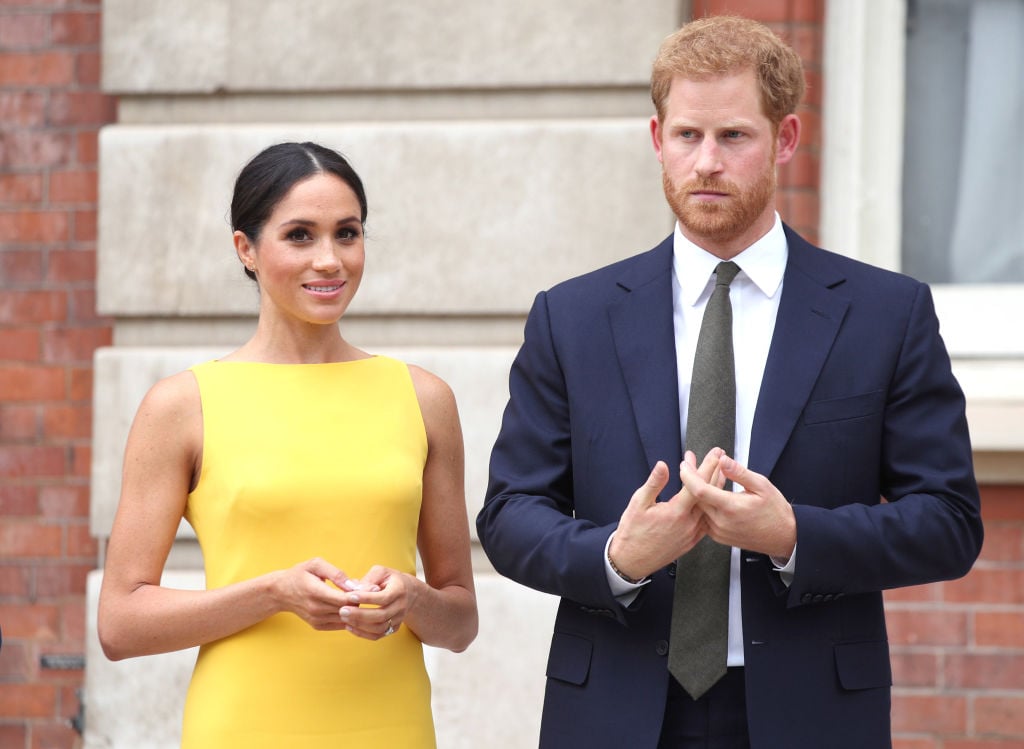 There are so many people who would jump at the chance to experience life as a member of the royal family, so why did Meghan and Prince Harry choose to leave? Well, they were constantly facing backlash in the tabloids, and it got to be way too much for them.
Meghan and Prince Harry have always been pretty firm about wanting a quiet life, and as senior members of the royal family, they just weren't able to experience that. According to Forbes, they found life as royals to be anything but fair, and after considering their options, they felt that stepping down was the best thing to do.
Moving thousands of miles away to Los Angeles
California wasn't Meghan and Prince Harry's first stop after leaving the United Kingdom. They spent a few months in Canada on Vancouver Island, enjoying the quiet time with each other and baby Archie.
Foreign Policy reports that it was originally thought that the couple would be splitting their time between Canada and England, and there was even speculation as well as controversy over who would be footing their security bill if they resided in Vancouver. However, Meghan and Prince Harry were soon said to be considering a move to California.
Just recently, they settled down in Los Angeles, which is where Meghan grew up. We can only imagine that they are excited about being in a completely new environment, close to Meghan's mom, Doria Ragland, and far away from the spotlight of London.
Prince Harry and Meghan Markle's Los Angeles move has royal fans questioning their Megxit motive
One of the main reasons for Meghan and Prince Harry decided to resign from their positions was because they wanted privacy. So, why is their Los Angeles move causing fans to question their motive for Megxit? Well, their choice of location just doesn't make sense to some fans.
The couple was adamant about getting out from under the microscope of being royals, and now, they have moved to a place where things have the potential to be even worse than they were in England. Los Angeles is a prime place for celebrities and especially photographers, so many people are wondering just how Meghan and Prince Harry are going to get the privacy they allegedly want.
Los Angeles just doesn't seem like a logical choice for a place to live a quiet life. It is; however, a great city to thrive as a celebrity and build a brand based on celebrity Klout. As such, many fans are questioning the true motive behind their royal exit.