Prince Harry and Meghan Markle's Relationship Timeline from 1st Date to Lillibet's Birth
For several years now, all eyes have been on Prince Harry and Meghan Markle, Duchess of Sussex. It seems like just yesterday that they announced their relationship, and they have been a fan favorite in the royal family ever since.
Many fans have loved following their fairytale journey, from the beginning days of their romance until the lavish royal wedding that was watched by millions of people around the world. It has been a bumpy ride, to say the least, and it is astonishing that the couple has recently welcomed their second child.
Let's take a look at Harry and Meghan's relationship timeline from that first date to Lillibet's birth.
When Harry met Meghan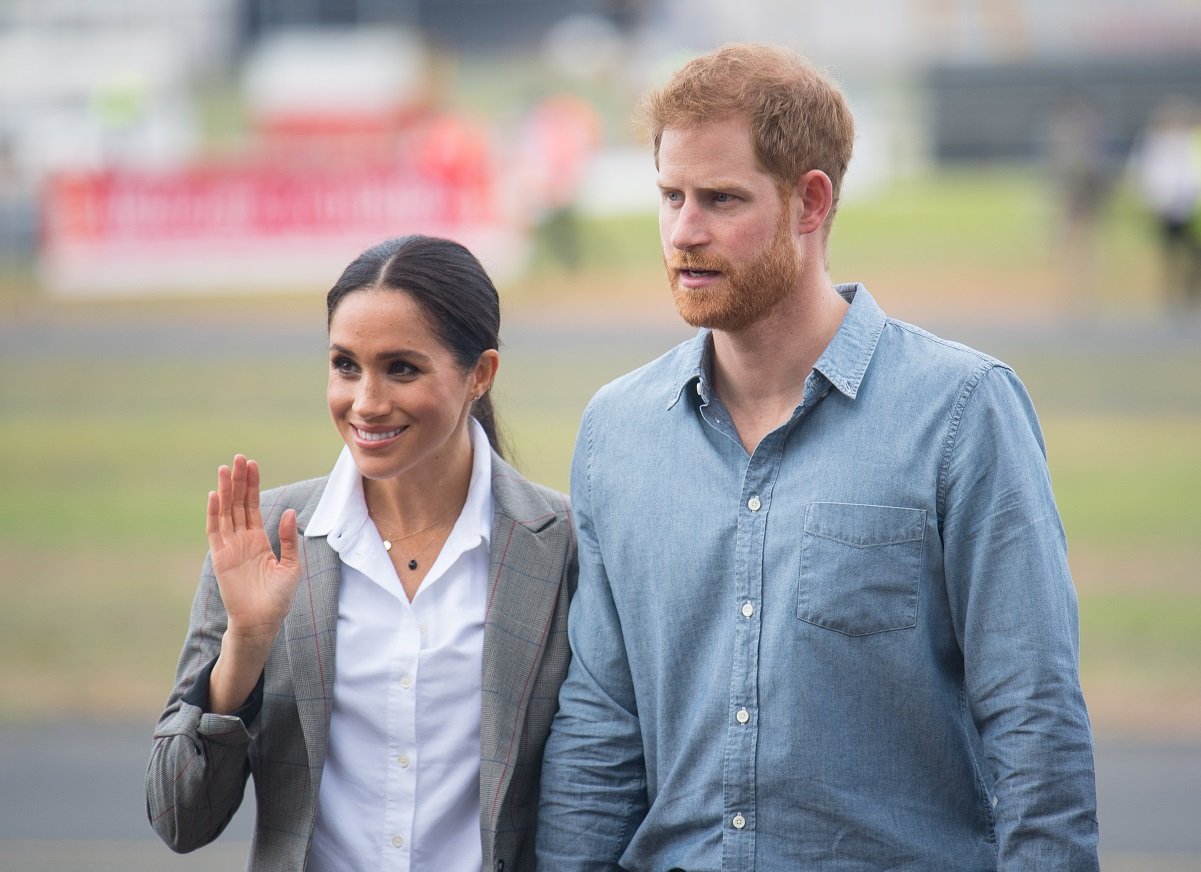 For a while, it almost seemed as if Harry was never going to settle down. Sure, he had a few serious girlfriends, but fans around the world were becoming quite used to seeing him tag along with Prince William and Catherine, Duchess of Cambridge at royal events, affectionately becoming known as "the world's most famous third wheel."
According to Town & Country, things changed in July 2016, when Harry was introduced to the former American actor on a blind date in London. From there, it became a whirlwind, and soon the entire world knew just how serious they were. Suddenly, fans were on ring watch, and when they did finally announce their engagement, the excitement ran rampant. 
The Sussexes had a quick courtship
In May 2018, fans were glued to their televisions to watch Meghan and Harry get married in an extravagant ceremony in Windsor, England. It looked as if the two of them were finally getting their happily ever after, but it wasn't too long before they announced that they were pretty unhappy with royal life and the massive amounts of attention that came along with it.
According to The Guardian, they decided to step down from their duties in the royal family as senior royals in a move that was immediately dubbed "Megxit." The couple, along with their new son, Archie Harrison, relocated from Windsor to Canada, where many thought that they would officially settle down.
From there, they moved to Montecito, California, and their life has been anything but quiet. The duke and duchess have been quite vocal about the harassment from the tabloids, and we know that there has been a bit of tension between them and other royals. They shocked the world when they sat down for a tell-all interview with Oprah Winfrey, where they revealed shocking details about their relationship, their son, and most notably, Meghan's mental health after becoming a royal.
The road to a family of four
Even with all the negativity surrounding Meghan and Harry, fans were happy when they heard the news of their second upcoming child. Fans didn't see much of them during the pregnancy, except for a select few photographs showcasing Meghan's growing bump. Harry and Meghan's Oprah interview is when they announced they were expecting a baby girl, and according to Variety, it appeared as if they couldn't have been more pleased.
After months of speculation about details such as where Meghan would give birth, whether the rest of the royal clan would have a chance to meet the baby, and if the birth of the newest royal would help repair some of the damage between Harry and his relatives, Lillibet Diana made her entrance into the world on June 4, and Refinery29 reports that the royals, including Queen Elizabeth, are over the moon. We couldn't be happier for Meghan, Harry, Archie, and little Lillibet, and wish them all the best.