Prince Harry and Meghan Markle's Roles Could Be Taken Over By These Two Unlikely Royals
Prince Harry and Meghan Markle's stunning exit has left a massive void in the ranks of the royal family. While the royals are still picking up the pieces in the wake of Megxit, it has opened the door for other family members to step up. This includes Princess Beatrice and Princess Eugenie, who very well might take over Harry and Meghan's previous post.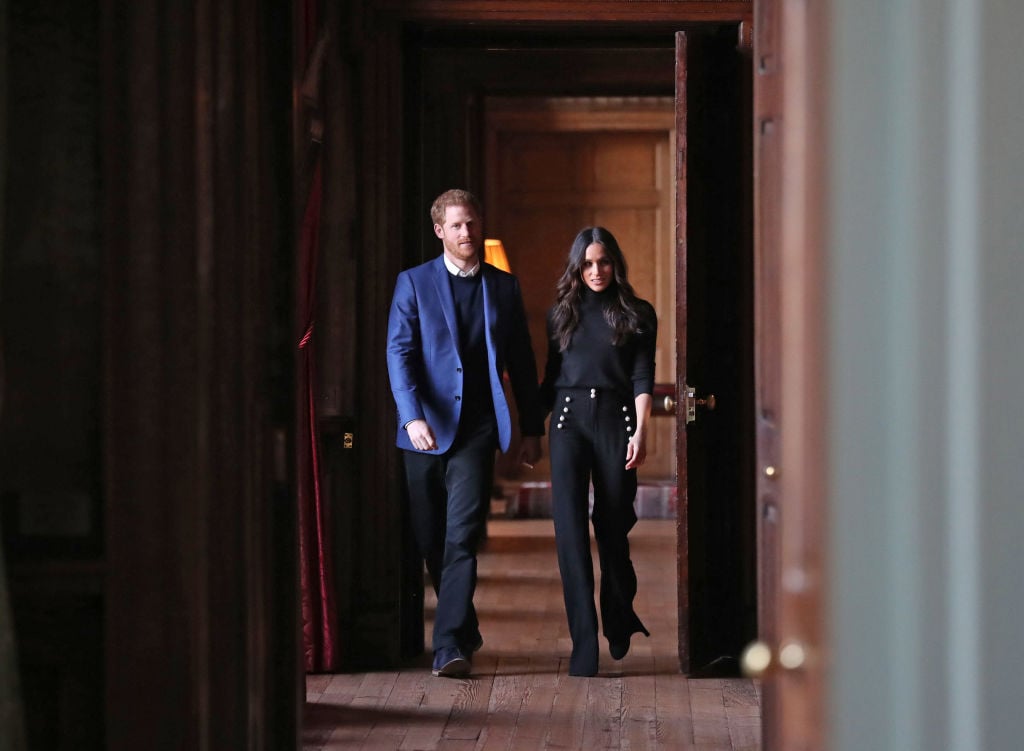 Princess Beatrice and Prince Eugenie to take on more responsibility
Now that Prince Harry and Meghan Markle are stepping down as senior members of the royal family, it is evident that other royals are going to have to pick up the slack. Prince William and Kate Middleton are fully expected to add more engagements to their already packed schedules, but the royals might also lean on Beatrice and Eugenie to help out.
According to Fox News, royal expert Robert Lacey argues that Beatrice and Eugenie will likely be promoted to replace Harry and Meghan. The two are the daughters of Queen Elizabeth's son, Prince Andrew and his former wife, Sarah Ferguson.
"It's quite clear that one of the consequences is that Beatrice and Eugenie will now be brought forward — if they're willing to be brought forward," Lacey shared. "If two go out, two have got to come in, and those two have got to be Beatrice and Eugenie."
Lacey is confident that the rest of the senior royals, Prince Charles, Queen Elizabeth, Prince William, and Kate Middleton, will welcome Beatrice and Eugenie with open arms.
Prince George and Princess Charlotte will someday join this exclusive group, but they are far too young to take on any royal duties at the moment. That leaves Beatrice and Eugenie as the family's best replacement candidates, which is kind of ironic considering that Harry used them as inspiration for living a more private life.
What do Princess Beatrice and Princess Eugenie do now?
Beatrice and Eugenie currently work full-time jobs in addition to their regular duties in the royal family. Eugenie is the director of an art gallery while Beatrice is the vice president of a company that specializes in data and software called Afiniti.
If Beatrice and Eugenie take over Prince Harry and Meghan Markle's old post, then they would likely have to give up their jobs in the private sector.
The two have not commented about increasing their responsibilities as members of the royal family, but there are some royal watchers that do not believe they should step into the spotlight — and it all has to do with their father, Prince Andrew.
What do royal watchers think?
A new survey asked fans of the royal family if they wanted to see Beatrice and Eugenie take on a more prominent role now that Prince Andrew, Prince Harry, and Meghan Markle have stepped down.
In response, only 26 percent of the people polled thought that the sisters should pick up the slack. Close to 30 percent believed they should not increase their royal duties, while another 30 percent had no opinion on the matter.
Andrew, of course, stepped down following his sex trafficking scandal a few months ago. Andrew was linked to the disgraced financier Jeffrey Epstein and was accused of hooking up with one of his sex slaves.
The royals have not commented on Eugenie and Beatrice taking on more royal duties in the coming year due to Prince Harry and Meghan Markle's absence.
Meghan Markle backs out of royal engagement
While fans wait to see who steps up to the plate, Meghan and Harry are currently enjoying their time away from the spotlight. The two are staying in a luxurious house on Vancouver Island at the moment and are planning their next move following Megxit.
While their decision to step away will go into full effect this spring, Meghan was supposed to join Prince Harry during his latest royal engagement.
Last weekend, Harry spoke at the Sentebale charity event and defended his decision to step down as a senior member of the royal family. Harry's speech explained a lot about his exit, but sources say that Meghan was originally supposed to be there to support him.
"It was always billed as a Meghan and Harry event behind the scenes – with hopes the Duchess might speak or play a part in the speech," an insider stated.
Meghan reportedly backed out at the last moment, leaving Prince Harry to attend the event without her support. We do not know why Meghan was unable to attend, but she remained in Canada with their son, Archie Harrison.
Prince Harry and Meghan Markle have not said much about their stunning exit, but they are expected to reveal more about their plans in the coming weeks.