Prince Harry and Meghan Markle's Security Debacle: Why Thousands of UK Taxpayers Are Signing a Petition
When Prince Harry and Meghan Markle, Duchess of Sussex announced they were stepping back as "senior" members of the royal family and moving to Canada, many questioned how the couple would pay for their security detail.  After learning that the Canadian government won't cover costs much longer, concerned British taxpayers are signing an online petition making it clear they don't want to foot the bill.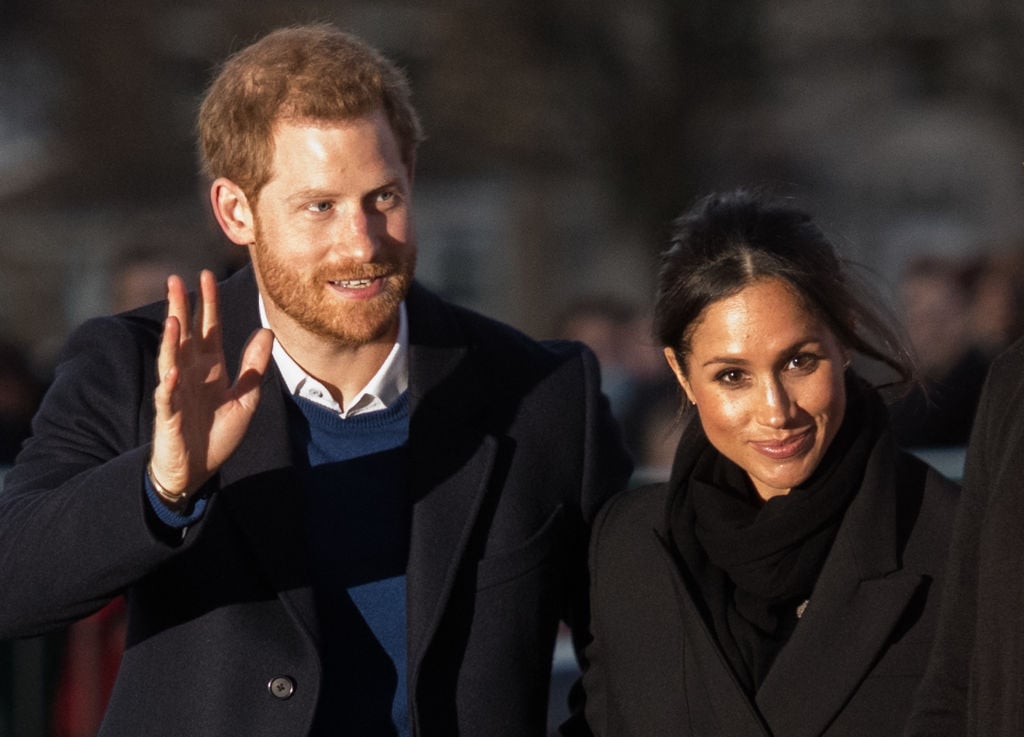 Prince Harry and Meghan Markle's security issue
After stepping down from their official posts in the royal family, the Sussexes said they would spend their time between the U.K. and North America. They've made it clear that they want to work towards their own financial independence with no reliance on public funds from U.K. taxpayers. 
But whether they have their royal titles or not, the duke and duchess are still high-profile celebrities who need protection. And in a statement on their Sussex Royal website, the couple acknowledged the necessity.
"It is agreed that The Duke and Duchess of Sussex will continue to require effective security to protect them and their son," they wrote. "This is based on The Duke's public profile by virtue of being born into The Royal Family, his military service, the Duchess' own independent profile, and the shared threat and risk level documented specifically over the last few years. No further details can be shared as this is classified information for safety reasons."
Who's paying for their security right now?
According to Canada's Public Safety Minister, Bill Blair, the Royal Canadian Mounted Police has been charged with the Sussexes' security since their arrival in Canada.  "The RCMP has been engaged with officials in the U.K. from the very beginning regarding security considerations," Blair told CBC News. "As the Duke and Duchess are currently recognized as Internationally Protected Persons, Canada has an obligation to provide security assistance on an as-needed basis."
But Blair also mentioned that Canada would "cease" to provide security in the "coming weeks" to keep in line with Harry and Meghan"s "change in status."
UK Taxpayers don't want to pay for Prince Harry and Meghan Markle anymore
Without help from Canadian security forces, British taxpayers are worried that they'll have to foot the bill for the Harry and Meghan's security costs. An online petition outlines their concerns, making it clear they don't intend on financially supporting the couple's new lifestyle. 
"The UK tax payers are expected to pay for Harry, Meghan and their son's security costs, even though they no longer live in the UK and they are now private citizens. This is undemocratic," the petition reads. "They have made their choice to step back from Royal duties, and to live abroad and travel globally to achieve financial independence. It is, therefore, their own responsibility to provide their own security, not the responsibility of the UK tax payers."
The petition — which was signed by nearly 24,000 people at the time of this article — also refuses to pay "for Harry, Meghan, and their son's global security costs" and wants to "stop the UK Parliament -House of Commons and the House of Lords, from making any contribution towards them."
This petition may or may not hinder the government's plans on paying for the Sussexes' security. But in very clear terms, it does highlight how the couple's decision continues to rub British citizens the wrong way.