Prince Harry and Meghan Markle's Son, Archie, 'Loves Being Outside in Nature'
From the beginning, Prince Harry and Meghan, Duchess of Sussex have been insistent on shielding their son Archie from the public eye. Unlike their royal sibling and in-law — Prince William and Kate, Duchess of Cambridge — the Sussexes often do not invite press members to their family's private affairs. They have also expressed their desire to raise Archie in a more "normal" setting.
Because of this, it's very hard for many fans to know much about Baby Archie. Prince Harry and Meghan usually keep information about him on the down-low, though fans occasionally do get to hear a few fun facts about Archie here and there. For example, it has recently been revealed that Archie really loves being out and about in nature.
Prince Harry and Meghan Markle were living in a secluded part of Canada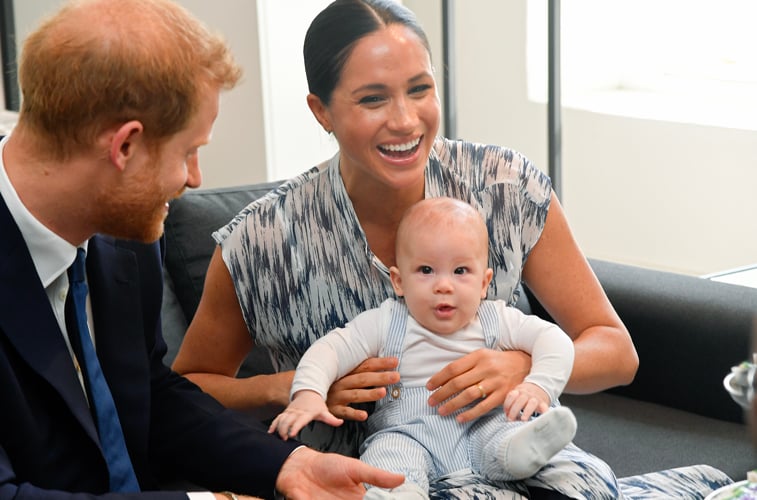 Prince Harry and Meghan went on vacation with their son to Vancouver Island, Canada, back in December. The family ended up staying there for a few months after that, only returning to the U.K. for work or family reasons.
In January, the Sussexes revealed that they would like to step down as senior members of the royal family. Additionally, they also were looking to split their time between North America and the U.K.
"This geographic balance will enable us to raise our son with an appreciation for the royal tradition into which he was born, while also providing our family with the space to focus on the next chapter, including the launch of our new charitable entity," said the duke and duchess in a statement.
While living on Vancouver Island, Prince Harry, Meghan, and Archie resided in a $14-million mansion. The house has five bedrooms, eight bathrooms, a two-story living room, a wine tasting room, and more.
Meghan Markle reportedly took walks with Archie every day
The Sussex's Vancouver Island mansion is surrounded by a lot of nature. As such, Meghan — who is known for taking health and fitness seriously — reportedly took walks with Archie every day while she was living there.
"She either pushes him in a stroller through the paved trails through the public woods by their home or straps him on and walks the more rustic routes," an insider shared, adding that Meghan would do this for an hour or two every day.
Additionally, Meghan also often stops to talk to locals. The insider said that Meghan is usually "very kind" and "pleasant."
Archie loves being outside
It's clear that Meghan enjoys walking around the woods with her son, and according to another source, Archie likes it too. Us Weekly shared that Archie "loves being outside in nature."
Back in January, Prince Harry also revealed that Archie saw snow for the first time in Canada and "thought it was bloody brilliant."
Prince Harry and Meghan Markle have moved to Los Angeles
Although the Sussexes seemed to have a fun time in Canada, in late March, it was reported that the family has quietly moved to Los Angeles, California. According to a source who spoke to The Sun, the family left Vancouver Island just before the border between the United States and Canada was shut.
"They realized Canada would not work out for various reasons and they want to be based in the Los Angeles area," the source said. "They have a big support network there. It's where their new team of Hollywood agents and PRs and business managers are based. Meghan has lots of friends there and, of course, her mum Doria."
While we do not know exactly where they are staying at the moment, it has been said that their current location is in a "secluded compound" in the Hollywood area. Some insiders have also said that the couple are looking for a more permanent home in Malibu, where they can be far away from prying eyes.