Prince Harry and Meghan Markle's Summer Plan Change Hints At Bigger Problems Within Royal Family
There has been ongoing drama within the royal family regarding the Duke and Duchess of Sussex for quite some time. Prince William and Prince Harry maintained an exceptionally close relationship from childhood until recent years.
The rift seemingly began when Prince William expressed concern about how quickly Prince Harry's relationship with Meghan, Duchess of Sussex was progressing. Reportedly, Prince Harry believes that the royal family was purposefully trying to make Prince William, second in line to the throne, appear better than his younger brother, Prince Harry.
All the growing tension from many facets ultimately led to Prince Harry and Meghan exiting from the royal family.
A royal invitation
Queen Elizabeth invited Prince Harry, Meghan, and Baby Archie to spend the summer with her at Balmoral Castle in Scotland. Reportedly, the Duke and Duchess of Sussex accepted the Queen's invitation.
On multiple occasions, Her Majesty denied rumors of feuding within the royal family, and she stated has stated that she supports Prince Harry and Markle's decision to do what they need to for their family.
Queen Elizabeth spends a few summer months at her estate in the Scottish Highlands. According to the Sunday Times, the Duke and Duchess of Sussex were slated to join the queen and also Prince Charles and Camilla, Duchess of Cornwall at their Birkhall home, which is also on Balmoral grounds.
Prince Harry and Meghan changed their summer plans
Despite initially accepting the Queen's invitation for the Sussexes to join her at her summer home, Prince Harry and Meghan decided to remain at their Santa Barbara mansion due to the current COVID-19 pandemic. According to Mirror, the Duke of Sussex expressed his desire to visit the royal family: "I definitely plan on coming back. I would have been back already had it not been for Covid."
Prince Harry and Meghan Markle changed their plans due to COVID-19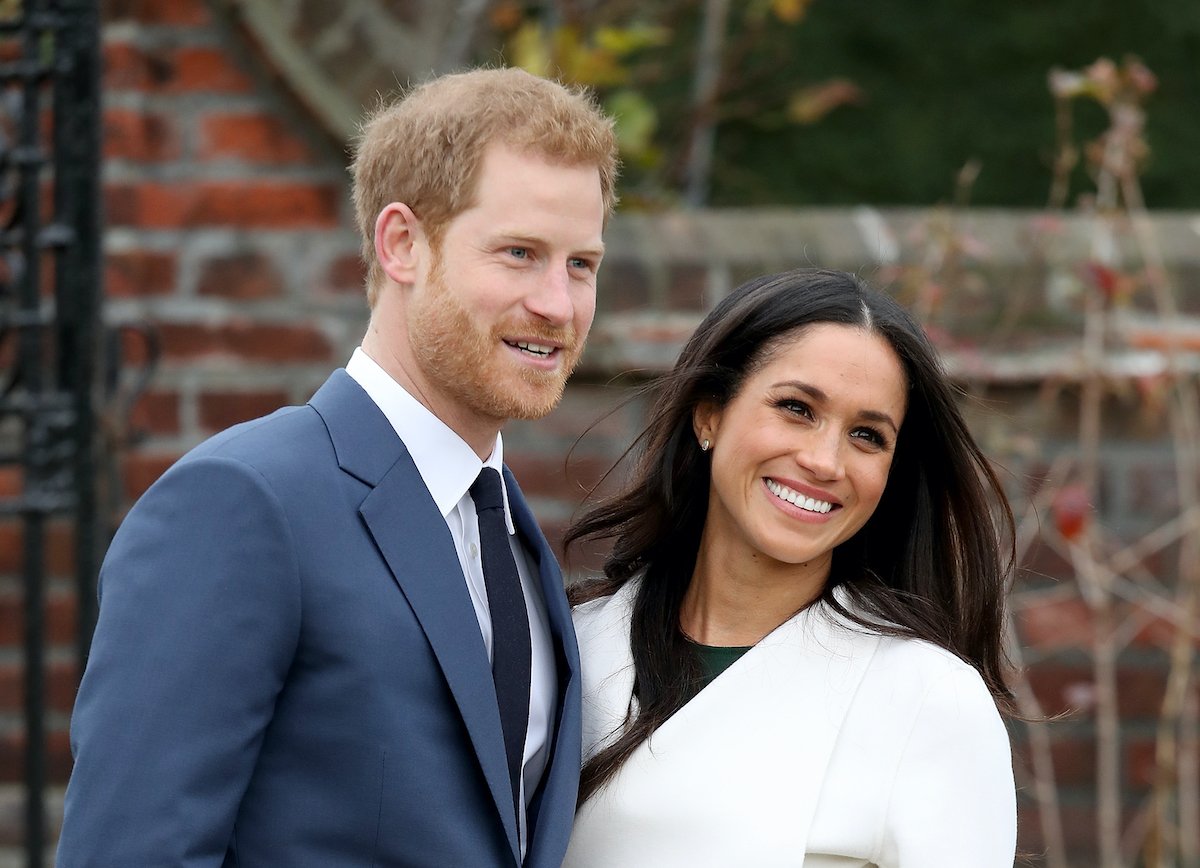 Social distancing measures caused many people to have staycations instead of traditional summer vacations. Medical experts recommend avoiding public transit and unnecessary travel to reduce the spread of the novel coronavirus. So it makes total sense for Prince Harry and Meghan to remain stateside during the current pandemic, especially since they have a young child.
However, the Sussexes have a history of using private jets, so it seems likely that they could have done so again. A private jet would have enabled that to fly to Scotland without fear of catching the coronavirus in a crowded airport. Other celebrities have been flying without issues.
In the past, critics slammed the Sussexes for using private jets, so the royal couple may have chosen not to fly by private plane in an attempt to avoid backlash. It's also possible they didn't want to endure criticism for traveling during a pandemic.
The canceled vacation may hint at problems within the royal family
Meghan and Prince Harry's decision to remain in California may hint at potential problems within the royal family. Considering all the family drama, they may have opted to stay in LA and just used COVID as a convenient excuse.
Royal expert Camilla Tominey explained in The Telegraph that it was 'highly unlikely' Prince Harry and Meghan would travel to Scotland. She added: "Some are beginning to question when – or indeed if – the Queen and Prince Philip will see Archie, their youngest great-grandchild, again."
Adding fuel to fire is their past "snub" to Queen Elizabeth. In 2019, they declined the queen's invitation to visit her over the summer, citing Baby Archie's young age. But the couple opted to take Archie to Ibiza and France.
The Sussex's past behavior has some speculating they're conveniently using COVID-19 to avoid family time in Scotland. That said, given the way they face criticism over using private jets in the past, nobody could blame them for simply not wanting the drama of getting caught making environmentally irresponsible decisions.