Prince Harry and Meghan Markle's Ultimatum Came at the Worst Time for Queen Elizabeth and Put Her in a 'Difficult Position,' Expert Says
Prince Harry and Meghan, Duchess of Sussex's move to exit the royal family came at a bad time for Queen Elizabeth, according to one royal expert. Despite the challenges the Sussexes presented with such a drastic plan, the queen was able to provide support and help finalize the details of this unprecedented move.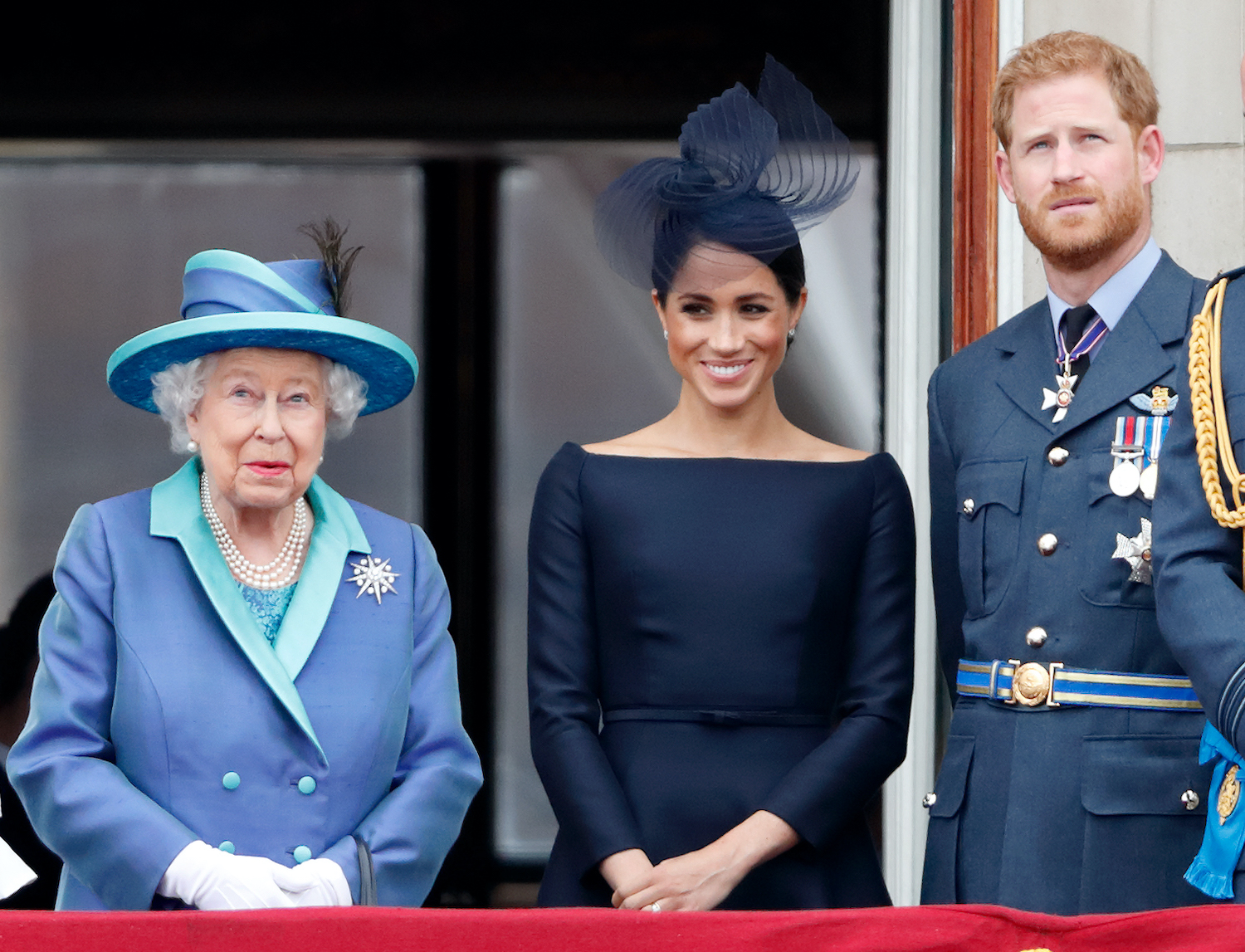 Prince Harry and Meghan planned to 'step back'
In January, the Sussexes announced their plan to 'step back' and split their time between the U.S. and UK, noting, "We intend to step back as 'senior' members of the Royal Family and work to become financially independent, while continuing to fully support Her Majesty The Queen."
They added, "We look forward to sharing the full details of this exciting next step in due course, as we continue to collaborate with Her Majesty The Queen, the Prince of Wales, the Duke of Cambridge and all relevant parties."
Following their announcement, Queen Elizabeth met with Prince Harry, Prince Charles, and Prince William to iron out the specifics. The Sussexes had to give up their HRH titles and public funding and their final day of royal duties was set for March 31.
Prince Harry and Meghan's announcement was a surprise
While the Sussexes had been discussing the exit plan for some time, many believed that it blindsided the queen and came at a terrible time.
In the documentary, The Queen: Duty Before Family?, royal commentator Wesley Kerr claimed that Prince Harry and Meghan's request put the queen in "a difficult position."
Kerr noted, "The palace let it be known that there was surprise that this statement had been issued."
"I think the queen was rather surprised to be given a public ultimatum," Kerr noted, referencing the Sussexes' terms in their statement, "that we are going to be different sorts of royals, that we are going to collaborate with the queen, perhaps on our own terms."
"The queen clearly adores Harry but absolutely refused to be pressurized by him," the documentary narrator explained. "There was no way she would accept his conditions. She issued a firm reply setting out her own position."
The queen 'shocked the world' with her decision
While many royal fans were surprised by Prince Harry and Meghan's announcement, it was the queen's reaction that really floored people.
"All of a sudden the queen shocked the world," royal expert Julie Montagu explained, adding, "coming out and saying 'hold on a minute, this is complicated, nothing has been decided and we need some time to figure it out.'"
"Harry's announcement put his grandmother in a difficult position and his timing could not have been worse," the narrator explained.
Kerr further restated how bad the timing was for the queen to have to deal with the Sussexes' request. The queen "had recently gone through the issue with Andrew," he explained. "The Duke of Edinborough had been extremely ill in hospital just before Christmas. So I think for the 93-year-old queen this came at a very, very difficult time."
Royal author Tom Quinn weighed in with his thoughts about how the queen had to deal with sorting out Prince Harry and Meghan's plan, explaining, "The queen would have been aware that this was a storm, that if it wasn't dealt with quickly it could blow up into something really damaging."