Prince Harry and Prince William: 5 Photographs of Their Silliest Moments
Prince William and Prince Harry might have a complicated relationship, especially since Harry and Meghan Markle stepped down as senior royals, but the brothers have had their fair share of silly times together. Ahead, check out photographs of their silliest moments.
There may be tension between brothers Prince William, Duke of Cambridge and Prince Harry, Duke of Sussex right now but despite their current situation they've had plenty of fun times together. 
While Harry adjusts to life in Los Angeles, Calif., with his wife, Meghan, Duchess of Sussex and their son, Archie Harrison Mountbatten-Windsor, following the couple's decision to step down as senior members of the British royal family, we're reminiscing on some silly moments Harry and William have shared in the past.
Prince Harry said he and Prince William were 'on different paths'
Two years apart in the age, William and Harry have always had a close relationship. In 1997, following the death of their mother, Diana, Princess of Wales when they were just 15 and 12 years old respectively, the brothers developed an even stronger bond. As they've grown up and started families of their own, William and Harry have experienced ups and downs in their relationship with each other.
During the Oct. 2019 documentary, Harry & Meghan: An African Journey, Harry admitted things haven't always been great between him and William. He also added they don't talk as much as they once did. "Inevitably stuff happens. But we're brothers, we'll always be brothers. We're certainly on different paths at the moment," he said. 
Hopefully William and Harry will repair their relationship sooner rather than later but in the meantime, here's a collection of their silliest photographs.
They goofed around with lightsabers
They played with lightsabers while visiting the set of Star Wars: The Last Jedi in April 2016. William and Harry also were filmed a cameo as stormtroopers in the film but it got cut. At least we'll always have this moment of them being silly with lightsabers.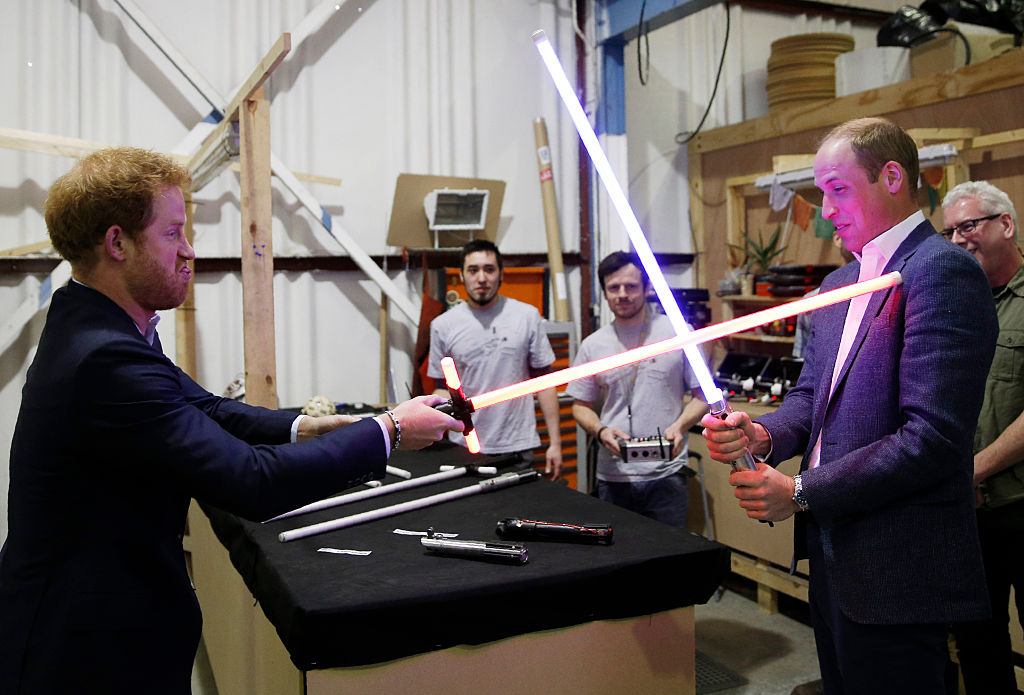 Prince Harry and Prince William cast spells on each other
Another one of their silliest moments also came during an event related to an iconic movie franchise; Harry Potter. In April 2013, Harry, William, and Catherine, Duchess of Cambridge visited the Warner Bros. Studios in London, England, for its inauguration. They can be seen standing on the Diagon Alley featured in the Harry Potter films. All three are holding wands with Harry raising his to cast a spell on his brother.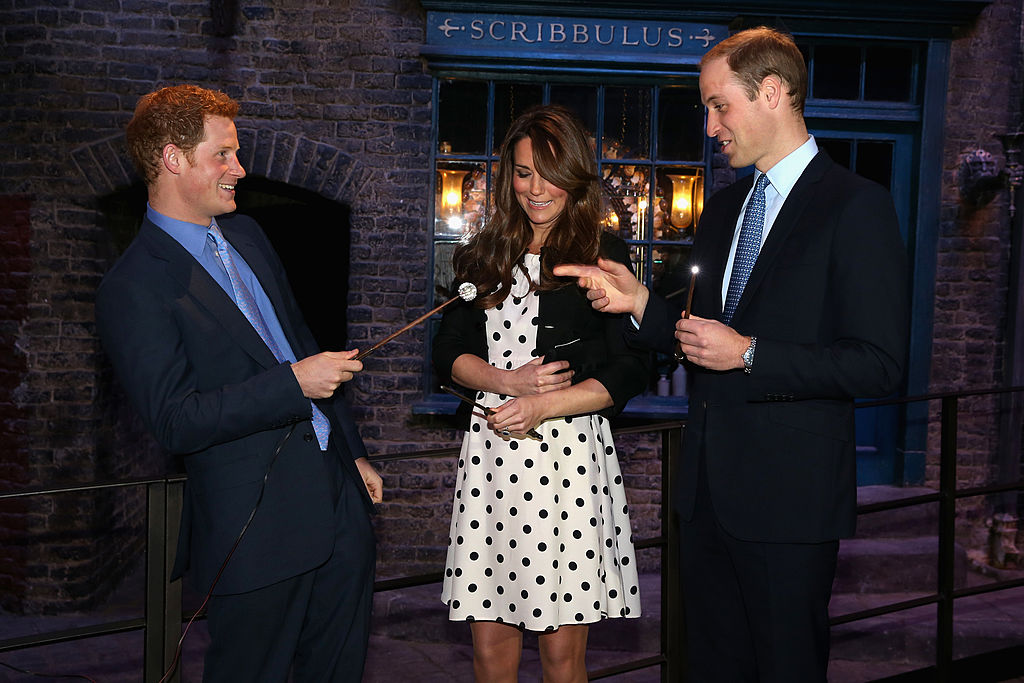 They had very different reactions to holding a snake
In June 2010, Harry and William got up close and personal with an African rock python during a visit to an educational center in Botswana during a joint tour of Africa. Judging by their faces, Harry had a much more enjoyable experience with the snake than William.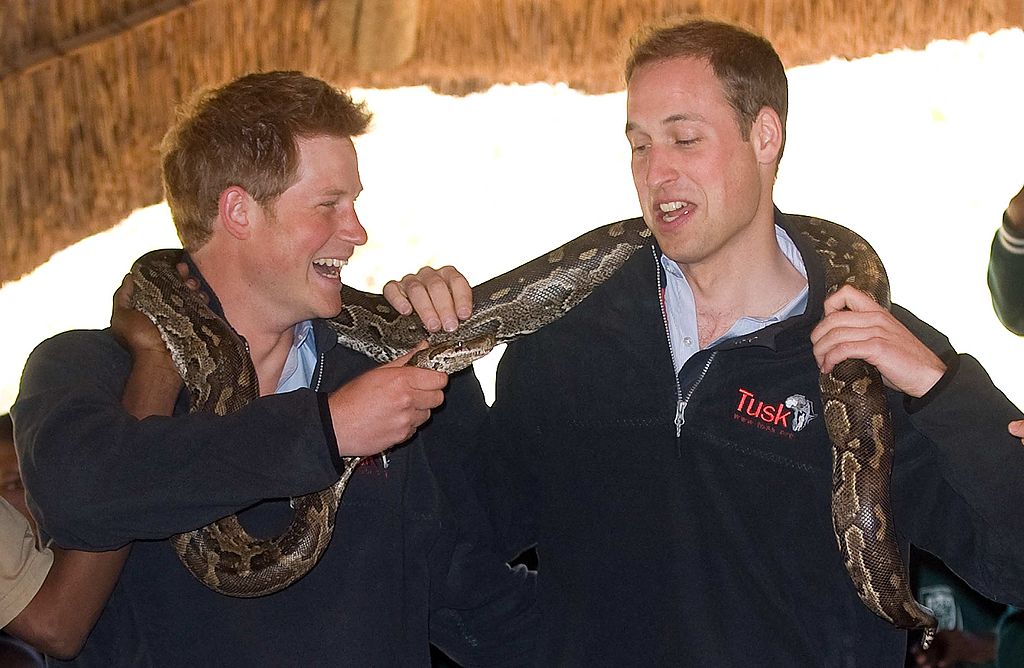 Prince William and Prince Harry laughed with their dad at the Invictus Games
While attending the first Invictus Games in 2014, Harry and William had a silly moment with their father, Charles, Prince of Wales. We're not sure what they were laughing about on William's phone. Maybe a humorous snapshot of Prince George of Cambridge, William and Catherine's oldest son, whom they welcomed in July 2013.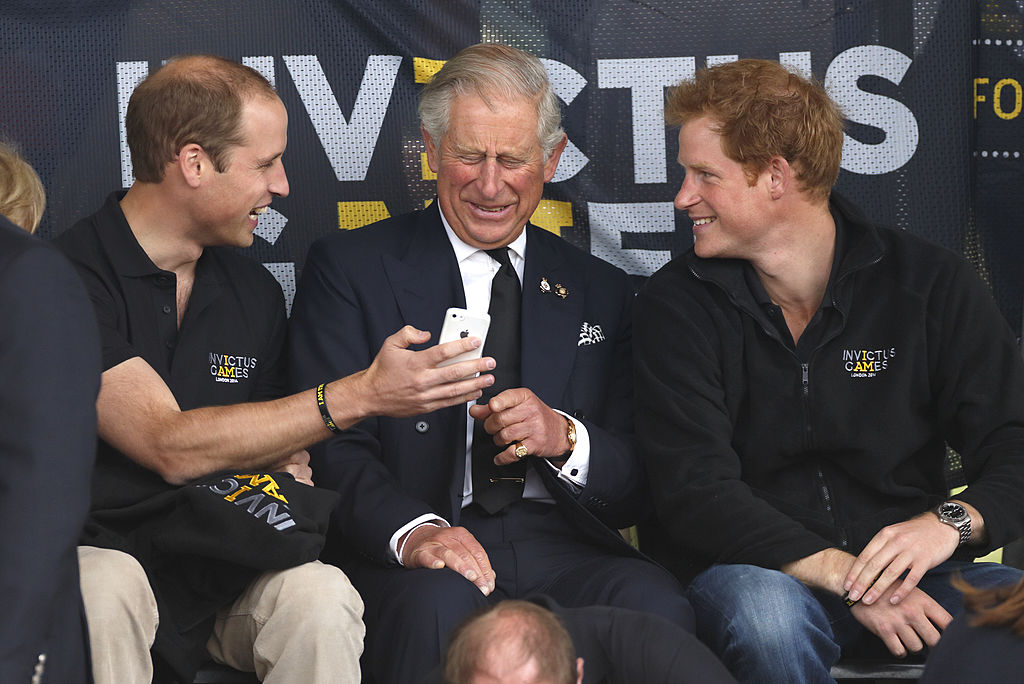 Harry, who founded the Invictus Games, later attended the same event in 2017 holding hands with his future wife.
They played with Princess Diana on the beach as kids
While on a family vacation at the beach, young Harry and William covered their mother in sand. Not pictured are Diana's sisters and mother who were also on the trip.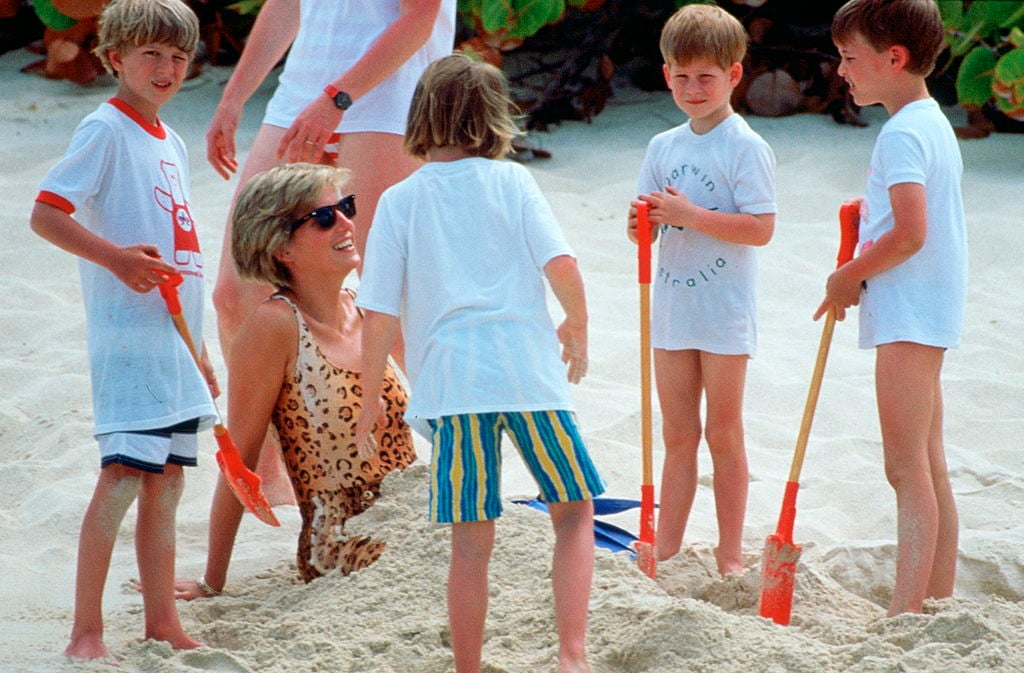 Here's hoping we see more silly moments from William and Harry in 2020!