Prince Harry and Prince William 'Barely Speak' After Megxit, According to Royal Biographer
Prince Harry has said that he stepped away from the royal world to ease some of the tension in his life. However, it doesn't look like things have gotten any better between him and his brother, Prince William.
In a new interview, royal writer Omid Scobie claimed the brothers allegedly ceased communication for months after Prince Harry and Meghan, Duchess of Sussex's decision to step down from their posts. The alleged gap has grown "wider and wider" to the point that the brothers "barely speak" now, said Scobie.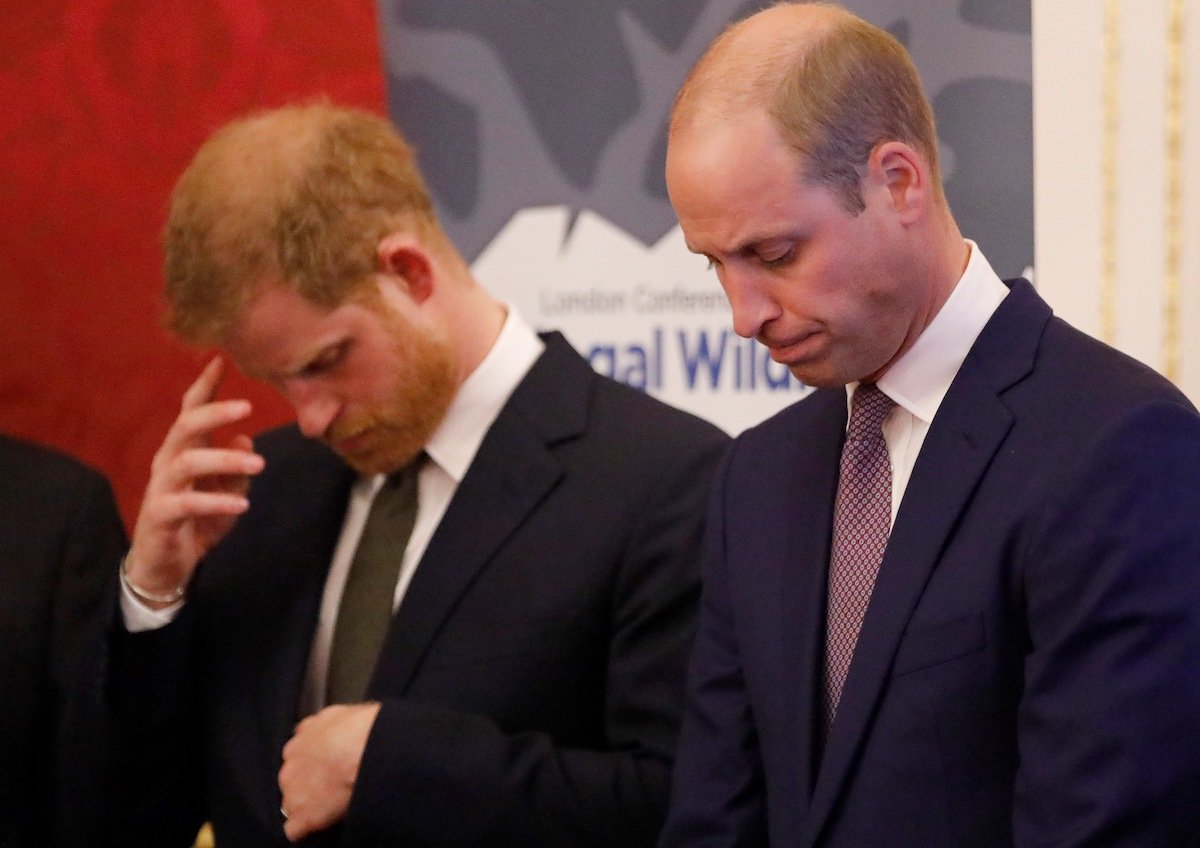 Prince Harry and Prince William allegedly don't talk much
Scobie — who co-wrote the new biography on the couple, Finding Freedom, along with author Carolyn Durand — opened up about the alleged rift in a new interview on True Royalty TV.
He said the brothers didn't talk for two months after Prince Harry announced his decision to scale back from his royal duties and that things are allegedly still tense now.
"I think the distance between the brothers grew wider and wider," Scobie said (via The Sun). "That's really going to take some time to heal."
Prince Harry and Prince William's relationship was already deteriorating before Megxit, according to reports
Rumors of tension between the brothers began shortly after Prince Harry began dating Meghan in 2016. It was said that they had a falling out after Prince William confronted his brother about the speed of his relationship with the former Suits star. But neither of them addressed the reports.
RELATED: Prince William's Warning to Prince Harry About Meghan Markle Is Revealed in New Biography
It wasn't until the October 2019 documentary Harry & Meghan: An African Journey that Prince Harry confirmed there was tension, saying he and his brother were on "different paths."
By January, he and Meghan had decided to step away from the royal family. They finished their duties in March and moved briefly to Canada before settling in the United States. The couple recently purchased a $14 million pad in Santa Barbara, California after spending several months in a Los Angeles mansion belonging to Tyler Perry.
The couple's decision to scale back from their duties 'hurt' Prince William, according to Omid Scobie
Of the decision to step back, Scobie added: "I think really where it went wrong for Harry and Meghan and the Cambridges was that decision to go public with the road map to their new working model."
"The statements weren't discussed internally. That's really what caused the most amount of hurt to William, because he wears two hats," he continued. "He's not just the brother, he's also future king and he felt that damaged the reputation of the family."
"That it put family business out into the public domain when it should've been discussed privately and there was a lot of hurt there that continues to this day," Scobie continued.
The brothers have not addressed his claims, but if they are true, hopefully they can work out their issues.