Prince Harry Could Use the Birth of His Daughter As a 'Convenient Excuse' Not to Return to the UK This Summer
Prince Harry is set to return to the United Kingdom this summer to honor his mother, Princess Diana, alongside his brother, Prince William. But, given the 'cold reception' he reportedly received from his family during his last visit, could he use the birth of his daughter as an excuse not to return?
Prince Harry recently returned to the UK for the funeral of his grandfather, Prince Philip. But according to insiders, he was shocked by the "very, very cold reception" he received from his family.
As a result, will the prince use the birth of his daughter as a "convenient excuse" not to go back this summer?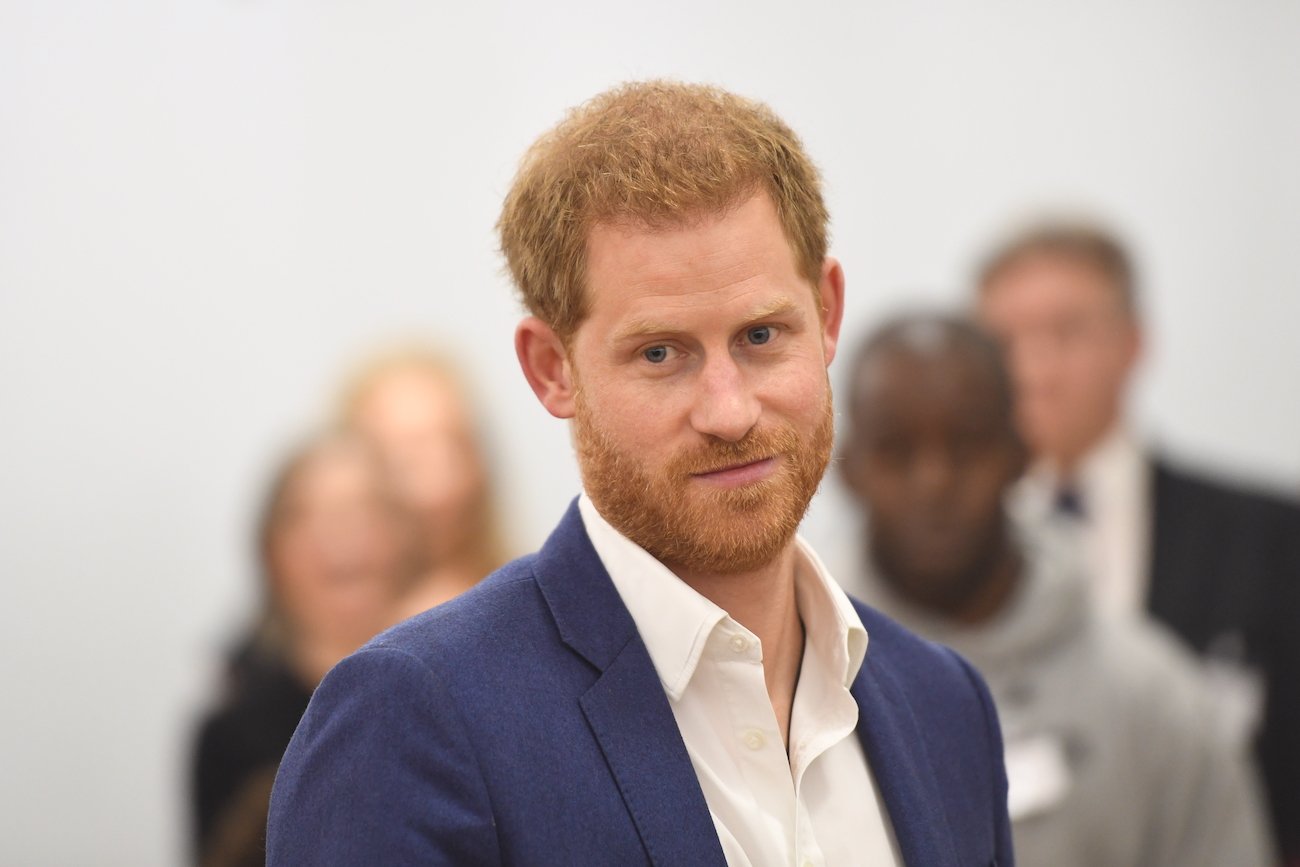 Prince Harry had 'peace talks' with Prince Charles and Prince William
According to The Daily Mail, when Harry was in the UK for the Duke of Edinburgh's funeral, he had two full hours of "peace talks" with his father, Prince Charles, and brother, Prince William. They reportedly met away from cameras at Windsor Castle, as soon as the TV coverage of the funeral ended.
The meeting was Harry's first with members of his family since he and Meghan, Duchess of Sussex sat down for their bombshell interview with Oprah Winfrey. After the funeral, cameras spotted Harry walking and talking with William and Kate, Duchess of Cambridge.
It's a first step, but things are still tense
According to an insider, it's still the "early days" after Harry and Meghan's shocking interview and things are still tense. However, the source noted that Harry's visit with his family "is exactly the first step Philip would have wished for."
"It is not known what was said behind closed doors and when the cameras were turned off," the source noted. "Harry and William appeared cordial as the cameras rolled and that seemed to pave the way for Charles to join them when everyone had left."
Prince Harry was reportedly 'shocked' by his family's icy welcome
Even though cameras did catch Harry leaving the funeral with his brother and sister-in-law, it's not exactly clear how the Royal family reacted to the Duke of Sussex after the public claims he made against them.
It might look like steps were made toward some kind of reconciliation. But according to one source, Harry received a "very, very cold reception" from his family.
Royal Editor of The Daily Mirror, Russell Myers, says "some quarters of the family did give him a frosty reception and perhaps that did shock him somewhat."
"William and other members of the family have some very strong feelings about some of the things Harry and Meghan said on Oprah and things need to be talked through," one source dished.
Will he use his daughter's birth as an excuse?
According to Express, Myers also claims that Prince Harry might just use the birth of his second child – a daughter due this summer – as a "convenient excuse" to not to return and "face the family."
Harry was scheduled to appear at Kensington Palace on July 1 for a special ceremony honoring his late mother, Princess Diana. On what would have been her 60th birthday, there will be a statue unveiling in the palace's Sunken Garden.
According to Myers, the fallout from Harry's interview with Winfrey is still sending shockwaves throughout his family. He told radio host Kevin O'Sullivan that "might not be good news for Harry."
Some royal family members 'blocked' Prince Harry during his visit
O'Sullivan noted that some members of the royal family "literally just blocked" Harry and didn't talk to him while he was in the UK.
"I think he may have been a bit shocked by the cool reception he got from his family, which begs the question, will he come back for the unveiling of the Diana memorial with his brother in July? Or will he pull out of that?"
Myers responded: "I'm told he is still committed to coming. Both camps are. Certainly, Kate and William will welcome him if he wants to come back. His intention is to come back. One may wonder, if his wife has just had a baby, I'm sure he could jump on a private jet."