Prince Harry's Recent Body Language Shows 'Deep-Seated Anger, Regret,' Expert Says
Prince Harry displayed body language that showed 'deep-seated anger' and 'disgust' while speaking a the 5Rights Foundation's Global Child Online Safety Toolkit webinar, an expert shared.
A body language expert analyzed Prince Harry's latest appearance — speaking at a webinar about online safety — and found his gestures and expressions very revealing. Harry appeared to display "deep-seated anger" and "regret," according to the expert.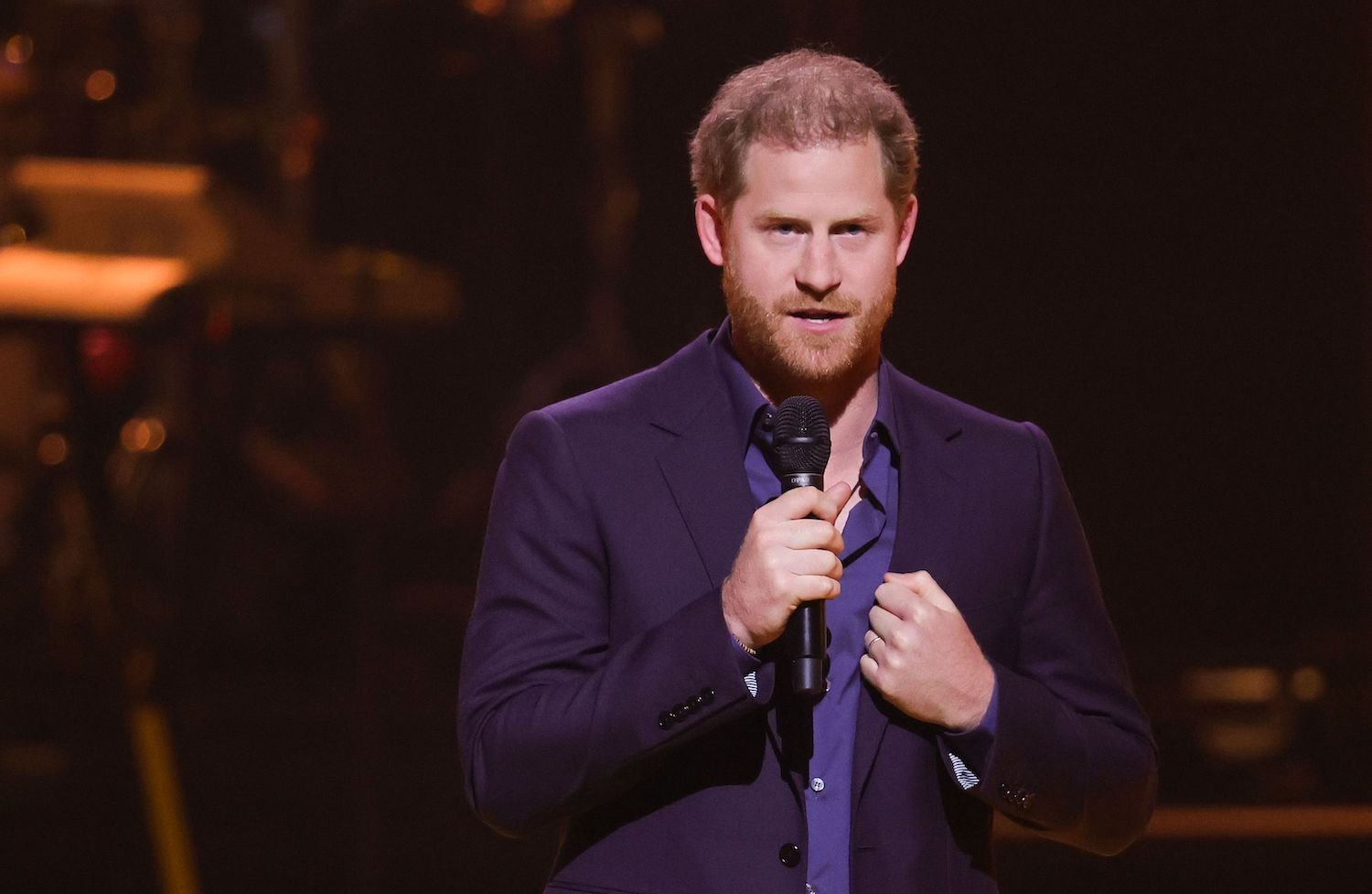 Prince Harry spoke during an online child safety webinar
Harry shared his thoughts about online safety on May 16 during the 5Rights Foundation's Global Child Online Safety Toolkit webinar. He expressed some worry about his children Archie and Lili's future in regards to the internet.
"As parents, my wife and I are concerned about the next generation growing up in a world where they are treated as digital experiments for companies to make money and where things like hatred and harm are somehow normalized," Prince Harry said. "We want our children and all children to feel empowered to speak up."
He added, "My two little ones are still at their age of innocence. Sometimes I feel like I can keep them away from the online harm that they could face in the future forever, but I'm learning to know better."
The Duke of Sussex also comments about the way we experience social media "isn't working and needs to be fixed" and is designed to "pull us in, keep us scrolling, get us angry or anxious — or make us numb to the world around us."
He shared, "I'm not an expert on law or technology, but I am a father — and I'm lucky enough to be a father with a platform. My kids are too young to have experienced the online world yet, and I hope they never have to experience it as it exists now. No kid should have to."
Expert shares thoughts on Prince Harry's body language
Body language expert Judi James shared some thoughts with Express about Harry's gestures and facial expressions at the event.
"On the surface, this looks like a 'soft' video, shot in a relaxed and informal setting with the prince performing a lot of face-softening smiles of affection and love as he talks of his own children," James said. "He addresses the camera like a dad reaching out to other parents."
According to James, Prince Harry displayed some "anger" while discussing online safety. "But the underlying body language signals suggest deep-seated anger, regret, and an ongoing desire to do battle and make change," she explained. "His language is also strong as he refers to children being used as 'digital experiments.'"
She continued, "Harry's core signals of what looks like disgust focus around his words 'make money' and 'hatred and harm.'"
James added, "His message that this 'isn't working' and 'needs to be fixed' sounds and looks riddled with steely determination."
Prince Harry 'really does mean business,' body language expert notes
Prince Harry also displayed facial expressions that showed he "does mean business," James said.
"Harry's head shakes from side to side and his eyes widen and roll to his left to suggest action based on anger," James shared.
The expert explained how Prince Harry's facial expressions were revealing. "The lower jaw-juts, the ruefully raised brows, the horizontal stretching of his mouth followed by a sucking in of the lips all let us know that behind the soft focus and smiles Harry really does mean business," she said.
James added, "This is a cause that has been a bee in his bonnet for several years now."