Prince Harry's Recent Body Language Indicates He's 'Tired' and 'Stressed,' Looks Like 'Fish Out of Water,' Expert Says
A body language expert looked at Prince Harry's recent appearances and noted how he seemed like "a fish out of water" and has been showing signs of stress. Prince William and Kate Middleton, when compared to Harry and Meghan Markle, exhibit body language that shows they are "in sync" with each other, the expert noted.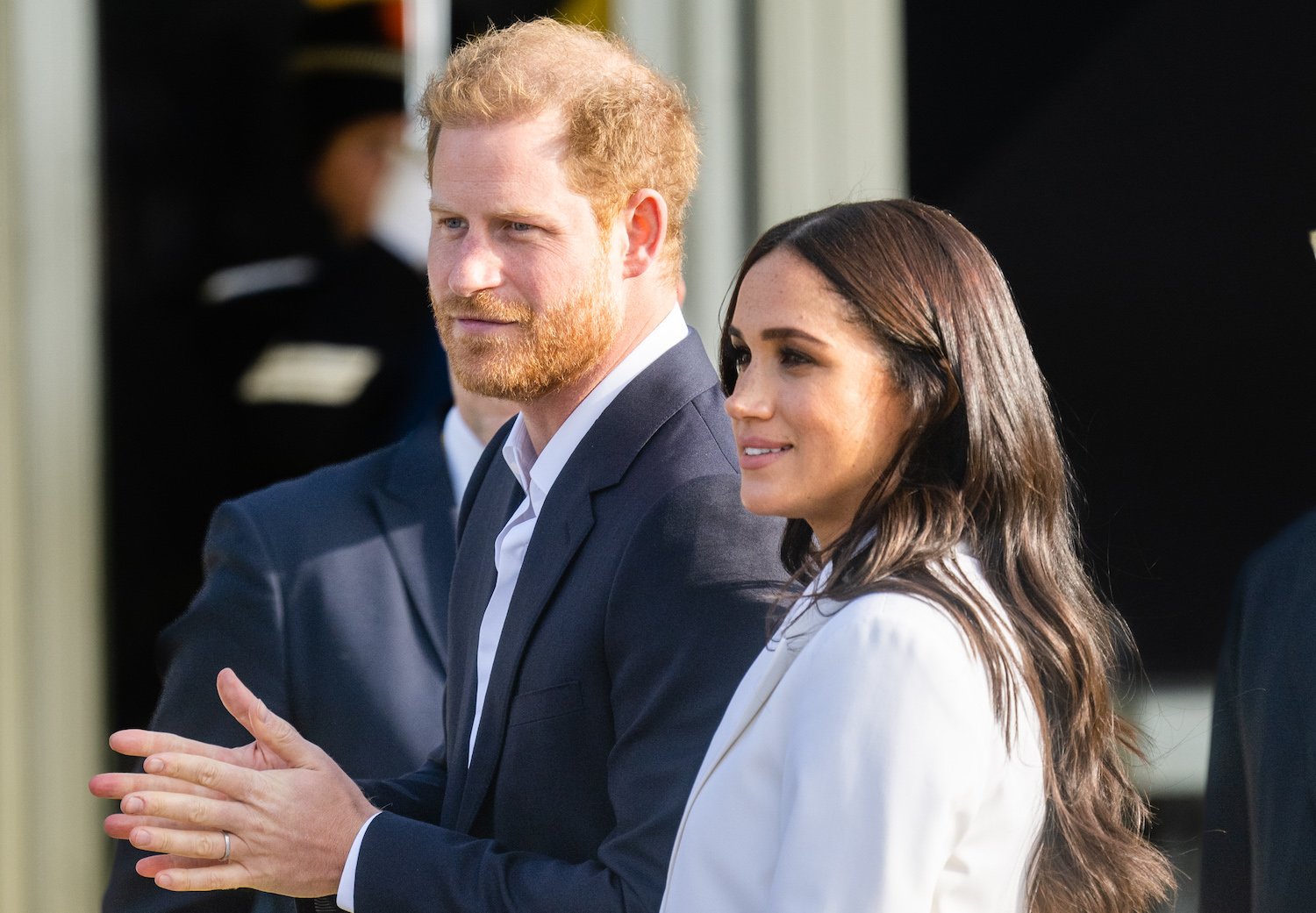 Prince Harry's body language makes him look like 'a fish out of water,' expert says
Body language expert Darren Stanton shared his thoughts about Harry with Express, pointing out how he appears "tired" and "stressed," and like "a fish out of water" while Meghan "reassures him and boosts his confidence."
Stanton explained, "We have seen some nice moments of public affection between Harry and Meghan during their recent trip to the Netherlands, which definitely depict how very much in love they are."
The expert shared that Harry has shown signs of stress during these appearances. "However, some of the gestures demonstrated by Harry sometimes show a tired, stressed version of him that we are not used to seeing," he noted.
"It's clear he is trying to be all things to all people, but I believe from seeing Harry in different situations that the move to California has had a significant impact on his emotions," Stanton added.
Prince William and Kate Middleton appear more 'in sync' — compared to Prince Harry and Meghan — expert shared
The body language expert also compared Prince Harry and Meghan to Prince William and Kate, noting how the Cambridges appear to be more "in sync."
"It's clear that Harry is incredibly passionate about making their move to the States work, and his love for Meghan is undeniable, but because of the pressures he feels, there were moments when his body language wasn't in rapport with Meghan's," Stanton said.
"For example, a lack of matching and mirroring her body position and gestures, an unconscious habit we do when we are truly connected to someone," he added.
Prince William and Kate, by comparison, have exhibited body language that shows they are "clearly in sync and operate naturally from the same page," Stanton said.
The expert shared his thoughts about the Cambridges' body language since they have been active with royal engagements, including their recent Caribbean tour.
"Kate and William are extremely grounded as a couple, with William more than happy to take a backseat and let Kate take center stage when need be," he explained.
Prince Harry looked 'dominant' and 'confident' at Invictus Games, but 'stressed' too, according to another expert
Body language expert Judi James provided some of her insight to Express about Harry's nonverbal gestures when he and Meghan Markle arrived at the Invictus Games reception.
"Harry looks so dominant in these shots, walking ahead with one hand nonchalantly slung into his pocket and paying Meghan less attention than usual as he appears as the star of his beloved Invictus Games," James shared.
She also pointed out, "There are moments when Harry looks confident and in control, with his hand over his wife's in their clasp."
The expert noted, however, that Prince Harry also had a "more serious facial expression at times" and looked "stressed."
"There are also some photos where he looks drawn and rather stressed, adopting a much more serious facial expression as he chats to people in the crowd and — presumably — listens to their concerns," James explained.
She added, "His body language suggests that he is happy and relieved to be back with his home crowd again."
RELATED: Body Language Expert Analyzes Prince Harry's 'Mixed Emotions' and 'Odd Moments' in Latest Video