Prince Harry Says the British Royal Family Wanted Meghan Markle to Keep Acting Because They Didn't Want to Support Her
Meghan, Duchess of Sussex, and Prince Harry's interview with Oprah Winfrey about their time as a couple in the British royal family has aired. To say that it was revelatory is an understatement. Over the course of the lengthy interview titled, Oprah with Meghan and Harry: A CBS Primetime Special, the couple revealed some startling details including the racism that Meghan endured, how ill-prepared she was for royal life, and so much more.
We now know that following Megxit, Prince Harry was cut off financially from his family, and his security was pulled from him when he was living in Canada. The prince also explained that the royal family never wanted to financially support Meghan, to begin with, and that they wanted her to keep acting.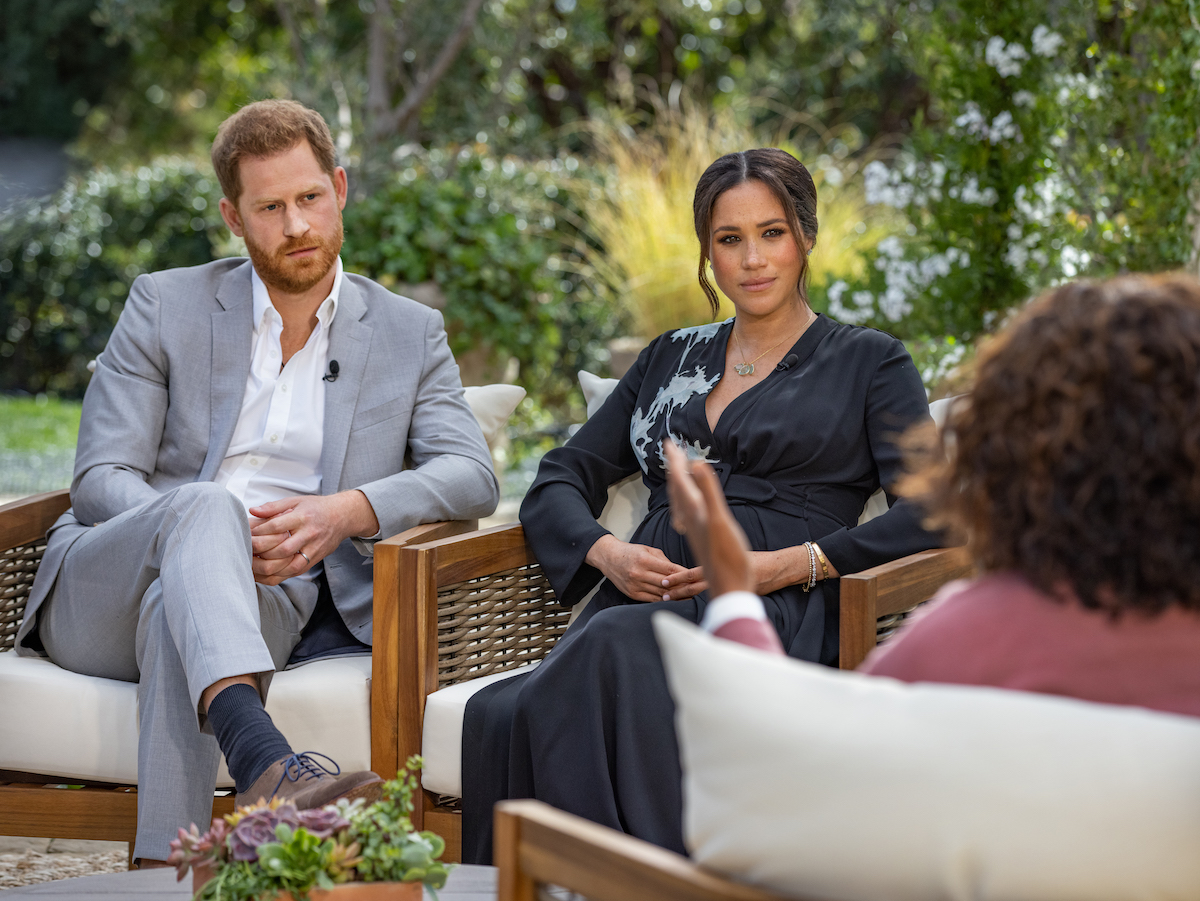 Meghan Markle was an actor before she met Prince Harry
Well before she met Prince Harry, Meghan was an actor. The duchess graduated with her bachelor's degree from Northwestern University. From there, she spent her time volunteering and doing calligraphy work to support herself while she auditioned.
One of her first Hollywood breaks was when she snagged the role of briefcase girl on the game show Deal or No Deal. Her time on the show overlapped with Chrissy Teigen. However, Meghan's official breakout role in Hollywood was as Rachel Zane on the hit USA drama Suits in 2011.
The duchess was starring on the show and in various movie roles like Remember Me and Horrible Bosses when she met Prince Harry in the summer of 2016. From there, everything changed for the California-born philanthropist.
RELATED: Queen Elizabeth II Had Hoped Meghan Markle and Prince Harry Would Cancel Megxit
Related post url: 
Why did Meghan Markle quit acting to marry Prince Harry?
When it became clear that things were getting serious, Meghan began shuttering her social media accounts, as well as her beloved lifestyle blog, The Tig. She also announced that she would not be returning to Suits and that her character, Rachel would be written out of the show.
At the time, Prince Harry was a senior working royal who served to represent the queen. Meghan knew that in the months leading up to her marriage and following, she would have to leave her old life behind to become a senior working royal. The role required total devotion to The Crown and juggling a Hollywood career with a one of service in the U.K. was simply out of the question.
Though no one thought much of it at the time, we now know that the British royal family had no desire to financially support Meghan.
Prince Harry says the British royal family didn't want to support Meghan Markle
One of the many stunning revelations in Oprah with Meghan and Harry was when Harry revealed that his family wanted Meghan to keep acting because they didn't want to support her financially.
"That was right at the beginning when she wasn't going to get security when members of my family were suggesting that she carries on acting, because there was not enough money to pay for her, and all this sort of stuff," Prince Harry said. He added, "There was some real obvious signs before we even got married that this was going to be really hard."