Prince Harry Says He Will 'Never Walk Away' From the British Royal Family
Prince Harry boldly resigned from his role as a senior working member of the British royal family last year. It was a move that no one saw coming since the prince had been in the royal fold for his entire life.
Now that Megxit is finalized, the Duke of Sussex is getting candid about his decision and why he would never actually turn his back on his family or his duties.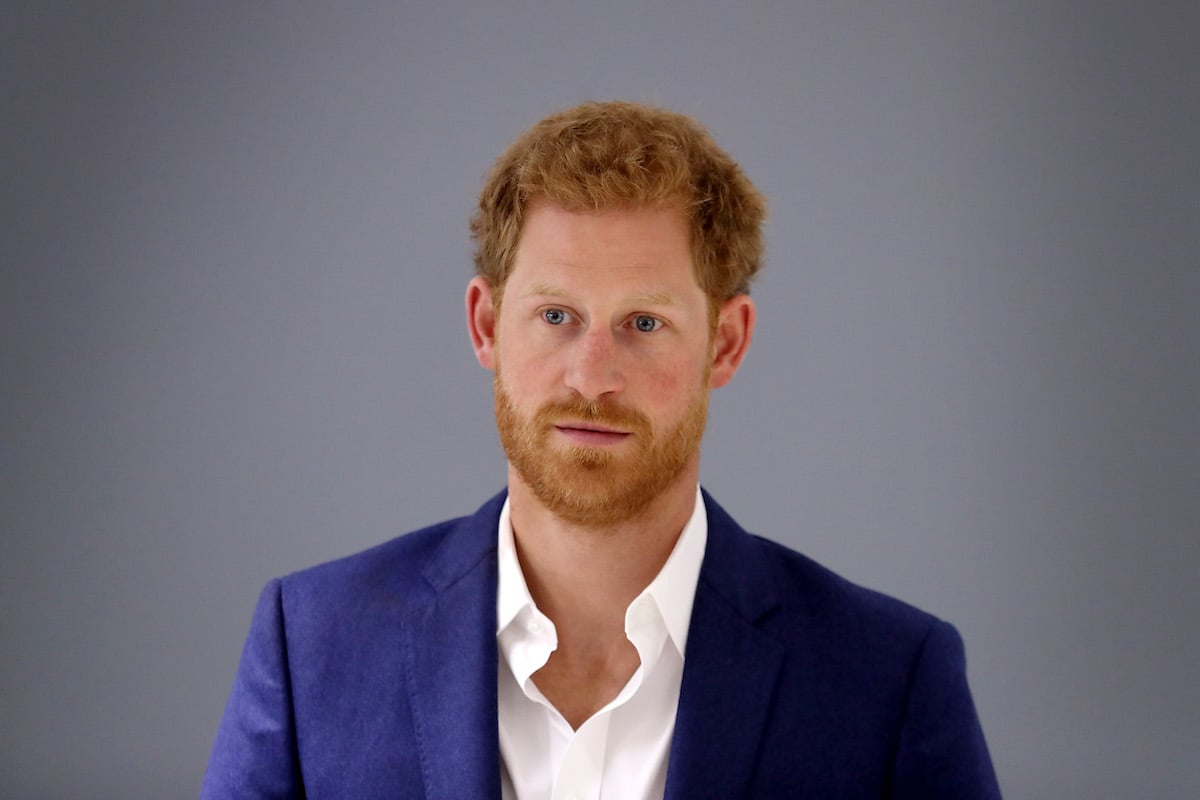 Why did Prince Harry leave the British royal family?
When Prince Harry and Meghan, Duchess of Sussex announced Megxit in January 2020, it was obvious that they were having some major struggles in the royal fold. The British media was vicious to the duchess and the couple couldn't quite seem to find their royal stride.
Now, in a surprise appearance on The Late Late Show on Feb. 25, 2021, the prince got candid with James Corden about why they decided that leaving with their only option.
"It was a really difficult environment, as I think a lot of people saw. We all know what the British press can be like. It was destroying my mental health," Prince Harry explained. "I was like, 'This is toxic,' so I did what any husband and what any father would do which is, 'I need to get my family out of here,' but we never walked away."
RELATED: Queen Elizabeth II Had Hoped Meghan Markle and Prince Harry Would Cancel Megxit
Related post url: 
Prince Harry is still very close to his family
Though Queen Elizabeth in particular had hoped Meghan and Prince Harry would return to the royal fold, she has come to terms with their decision and will always support them.
While there is still a bit of tension between Harry and Prince William, they are chatting regularly now, and the Duke of Sussex is still very close to his father, Prince Charles.
"Since [Prince Harry's] move to Los Angeles, they have been in regular contact," a source told The Sun. "Charles is not an avid user of texts but there are video and phone calls. Charles is determined that it is not an obstacle. Charles knows what it is like to be conflicted within the royal household. Harry has always been his own man and will do what he thinks is right."
Prince Harry says he will never walk away from the British royal family
During his chat with Cordon, Prince Harry clarified that stepping back for a more private life outside of the royal spotlight was in no way abandoning his family. He's also made it clear that he and Meghan will continue to have a life of service.
While many people have accused him of turning his back on his duties and his loved ones, the prince insists nothing can be further from the truth.
"As far as I'm concerned, whatever decisions are made on that side I will never walk away," Prince Harry said. "I will always be contributing. My life is public service so wherever I am in the world it's going to be the same thing."