Prince Harry Claims Kate Middleton and Prince William Were Starstruck When He First Told Them He Was Dating Meghan Markle
Royal watchers have been sifting through and dissecting several of the revelations in Prince Harry's new memoir Spare.
In one entry, the Duke of Sussex discusses Prince William and the Princess of Wales' (formerly known as Kate Middleton) reaction to the news that he was dating an American TV star.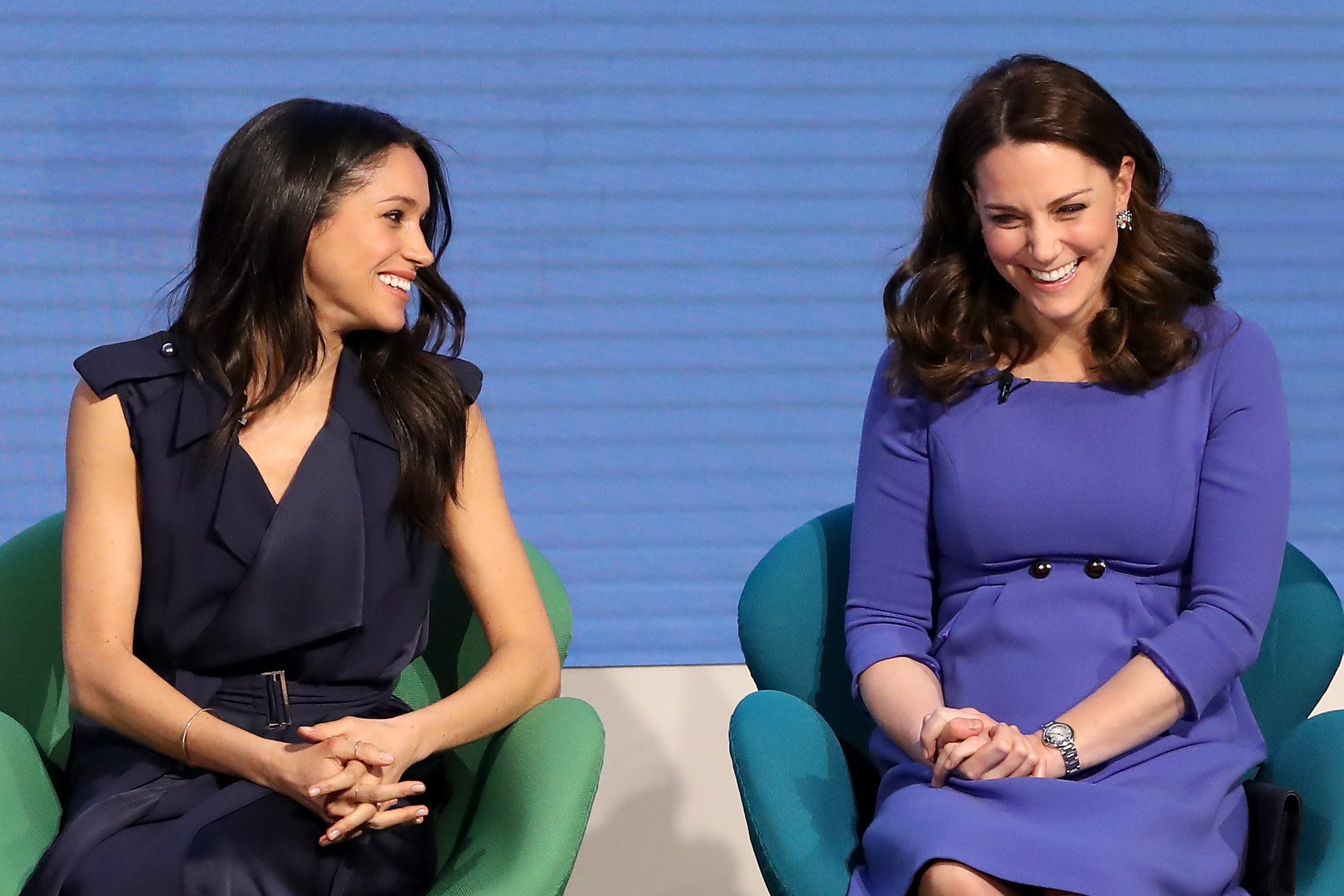 Harry says Will and Kate were starstruck over news he was dating the 'Suits' star
Leaked excerpts from Harry's memoir have been making the rounds and one thing discussed is the surprising reaction he says he got from Will and Kate when he told them he was dating Meghan.
According to the duke, when he told his brother and sister-in-law about his relationship with Meghan he learned that they were huge fans of Suits, the legal drama his then-girlfriend starred in.
"Their mouths fell open. They turned to each other. Then Willy turned to me and said: 'F*** off?'," Harry shared (per Elle). "I was baffled until Willy and Kate explained that they were regular–nay, religious–viewers of Suits."
Harry then joked: "Great … I've been worrying about the wrong thing. All this time I'd thought Willy and Kate might not welcome Meg into the family, but now I had to worry about them hounding her for an autograph."
The duchess described her first meeting with Kate
Whether she was starstruck or not, Meghan didn't think Kate gave her the warmest welcome.
In their Netflix series Harry & Meghan, the duchess recalled her first meeting with the princess (she had met William prior to meeting his wife).
"Even when Will and Kate came over and I had met her for the first time … They came for dinner," Meghan said, remembering that she was "barefoot" and "wearing ripped jeans" at the time.
The duchess explained: "I was a hugger, always been a hugger. I didn't realize that that is really jarring for a lot of Brits." She added: "I started to understand very quickly that the formality on the outside carried through on the inside."
Meghan blogged about Kate years before she met Harry
Whether you take Harry's word for it that William and Kate were big fans of Suits or don't buy that they knew who Meghan was and never watched her show, we do know that the former actor knew a bit about William's wife and wrote about her long before they met.
Back in 2014, the now-Duchess of Sussex blogged about her future sister-in-law.
"Little girls dream of being princesses. I, for one, was all about She-Ra, Princess of Power," Meghan wrote in The Tig blog (per Hello!). "For those of you unfamiliar with the '80s cartoon reference, She-Ra is the twin sister of He-Man and a sword-wielding royal rebel known for her strength. We're definitely not talking about Cinderella here. Grown women seem to retain this childhood fantasy. Just look at the pomp and circumstance surrounding the royal wedding and endless conversation about Princess Kate."