Prince Harry Claims Meghan Markle and Their Kids Cannot Return to the U.K. Because of Insufficient Security
Prince Harry and his family have not returned to the U.K. much since moving to California in 2020. The duke claims that this is because of insufficient security.
Prince Harry and Meghan Markle stepped down as senior royals in 2020. Although they are now living as private citizens, they continue to be high-profile figures in the media. As such, the Duke and Duchess of Sussex seem to have concerns related to security.
Harry recently launched a legal action to get more adequate security for his family. According to the duke, his family does not feel safe returning to the United Kingdom at the moment.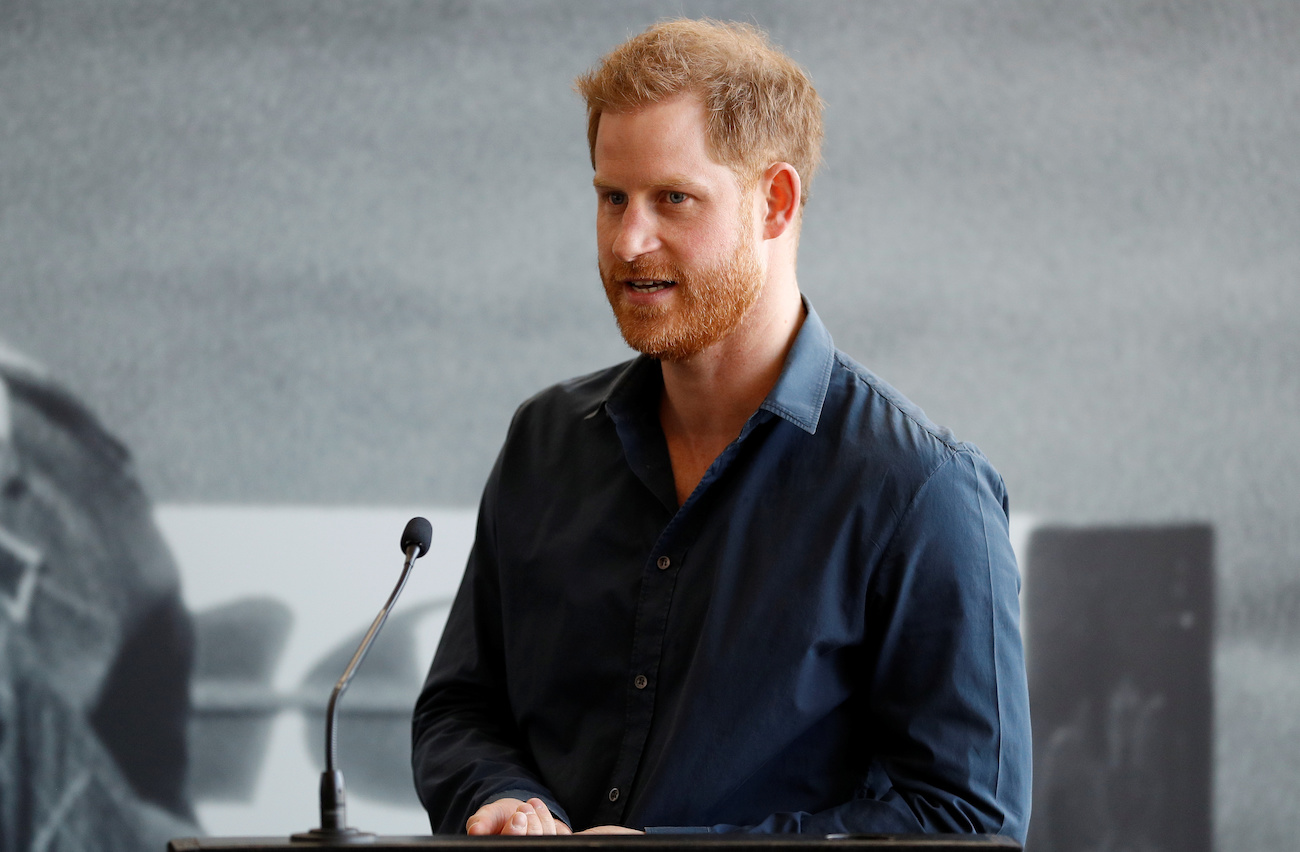 Prince Harry and Meghan Markle moved to California in 2020
After stepping down as senior royals in 2020, Harry and Meghan moved to the United States. They settled in Montecito, California, which is near Meghan's home city of Los Angeles.
Their son, Archie, was born in the U.K. and was less than a year old when the family went to the U.S. In June 2021, the couple welcomed their daughter, Lilibet, in California.
Harry, Meghan, and their children seem to be thriving in their new home. According to friend/makeup artist Daniel Martin, the Sussexes are currently enjoying their life.
"They are loving life as a family of four," Martin told People. "They've struck a rhythm as a foursome."
Prince Harry claims his family does not feel safe in the U.K.
Harry has returned to his home country on a few occasions since moving to California. Most famously, in 2021, he attended the funeral of Prince Philip as well as the unveiling of a statue of Princess Diana. However, Meghan and the kids have not stepped foot in the U.K. at all in the past year and a half.
Harry recently revealed why his family is hesitant to travel to the U.K. In September 2021, the duke filed to seek judicial review for his right to fund police protection for his family. Currently, he can only pay for protection from private security firms.
"The Duke and Duchess of Sussex personally fund a private security team for their family, yet that security cannot replicate the necessary police protection needed while in the UK," a spokesperson for Harry said in a statement. "In the absence of such protection, Prince Harry and his family are unable to return to his home."
The statement also claimed that Harry "inherited a security risk at birth, for life" due to his role in the royal family. Meanwhile, his family "has been subjected to well-documented neo-Nazi and extremist threats."
The statement went on to claim that Harry had attempted to negotiate a way for him to "personally pay" for police protection "as not to impose on the British taxpayer." However, his offer was denied. 
"The UK will always be Prince Harry's home and a country he wants his wife and children to be safe in," the statement continued. "With the lack of police protection, comes too great a personal risk. Prince Harry hopes that his petition—after close to two years of pleas for security in the UK—will resolve this situation."
Meghan Markle previously accused the royal family of not giving her son adequate security 
Security has been a point of contention between the Sussexes and the rest of the royal family. Back in March 2021, Meghan implied during a tell-all interview with Oprah Winfrey that the royal family decided to not give Archie the title of "prince," which would not provide him with tax-funded security.
"They said [he's not going to get security], because he's not going to be a prince," she said in the interview. "OK, well, he needs to be safe, so we're not saying don't make him a prince or princess. But if you're saying the title is what's going to affect that protection, we haven't created this monster machine around us in terms of clickbait and tabloid fodder; you've allowed that to happen, which means our son needs to be safe."
Meghan also alleged that the title/security conversations happened around the same time that other royals were concerned "about how dark his skin might be when he's born."