Prince Harry and Meghan Markle Complain About Media Misinformation Just as They Are Exposed for Making Contradicting Statements
Prince Harry and Meghan Markle recently slammed the media for spreading misinformation. However, this came around the same time that leaked messages showed they made contradicting statements to people.
These past few years, Prince Harry and Meghan Markle have criticized the media many times for publishing untrue information about them. The couple recently slammed media misinformation at a conference. However, this came around the same time that the Sussexes themselves are exposed for making contradicting statements.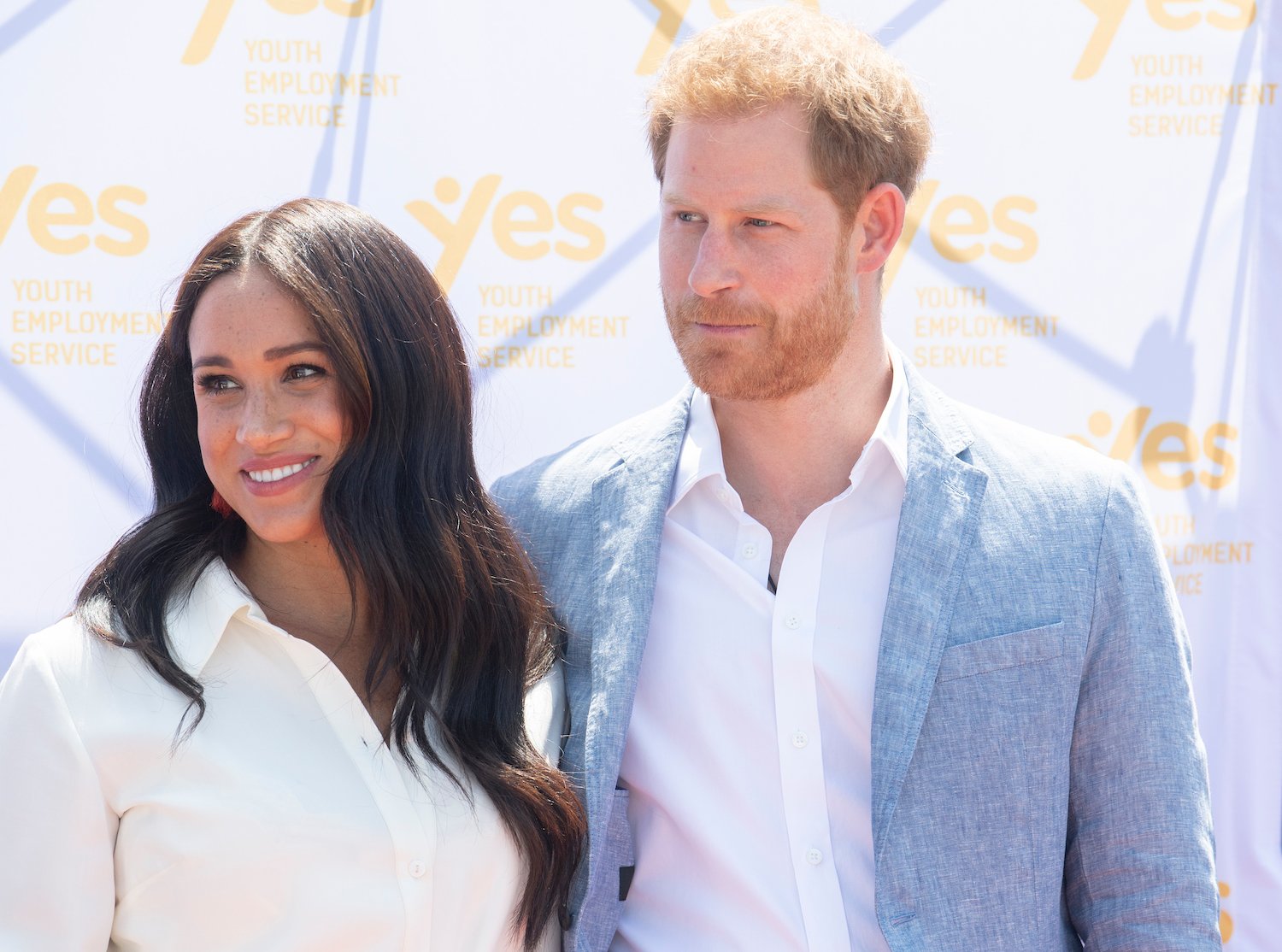 Prince Harry and Meghan Markle recently slammed tabloids for spreading misinformation
Harry recently attended Wired Magazine's RE-WIRED event, where he spoke out against misinformation on social media and traditional press as a whole.
"Misinformation is a global humanitarian crisis," the prince claimed (via Town & Country). "I've felt it personally over the years, and now I'm watching it happen globally. The scariest part about it is you don't need to be online to be affected by it."
He added, "I learned from a very early age that the incentives of publishing are not necessarily aligned with the incentives of truth… [They] sadly conflate profit with purpose, and news with entertainment. They don't report the news, they create it, and they've tuned fact-based news into opinion-based gossip."
Meghan Markle also said (via People) after winning an invasion of privacy lawsuit against British tabloids papers, "We all lose when misinformation sells more than truth, when moral exploitation sells more than decency, and when companies create their business model to profit from people's pain."
Leaked emails from Prince Harry and Meghan Markle show they have been making contradicting statements
Although Harry and Meghan are standing up against misinformation in the press, their actions have not always aligned with their words.
For example, in 2020, the Sussexes denied having any involvement with the biography Finding Freedom by Omid Scobie and Carolyn Durand. However, a leaked email recently proved Meghan contributed information via her former press secretary, Jason Knauf. In the email, the duchess briefed Knauf on information about her childhood, her relationship with her half-siblings, and her version of some events that happened when she was a royal.
According to Newsweek, Harry also told Knauf about the book, "I totally agree that we have to be able to say we didn't have anything to do with it."
Meghan later apologized for the contradicting statements, as reported in a tweet by royal reporter Roya Nikkhah. The duchess claimed she did not remember her email exchange with Knauf.
Prince Harry and Meghan Markle have been accused of 'lying' in their famous Oprah interview
Back in March 2021, Harry and Meghan sat down for a tell-all interview with Oprah Winfrey. The couple shared a lot of explosive information, and the interview attracted viewers from all over the world.
However, some statements they made have been scrutinized, with onlookers being skeptical of their validity. Others even directly accused the couple of "lying."
For example, Harry and Meghan claimed they got married three days before their royal wedding, but the archbishop who officiated the wedding denied this. Additionally, Meghan also claimed palace staffers withheld her passport, but she had been seen flying internationally several times as a royal. She also said she did not receive help for her mental health issues despite working with Harry, Prince William, and Kate Middleton on a royal initiative that encouraged people to seek counseling.